The Del Mar real estate market is, like many places in California and the country as a whole, a competitive one. Just in March, Del Mar beachfront homes were able to sell for over the asking price, with at least one home selling 14% over its listing price while only being on the market for seven days. Will this trend continue for the rest of the year? Let's look at what you can expect from Del Mar real estate for 2022.
The current market conditions in Del Mar are creating opportunities for both buyers and sellers to achieve their lifestyle goals through real estate.
Pacific Sotheby's International Realty's IN FOCUS reports
analyze the real estate performance in many of Southern California's most in demand markets, including Del Mar.

Whether you are a first-time home buyer, an interested seller or building your investment portfolio, our reports are your best resource to make smart real estate decisions today.
Booming demand across all price ranges
Surge in value entices homeowners to sell
Low mortgage rates, out-of-state and foreign buyers will keep the market strong
How fast are homes selling?
You need to be able to understand the current market in Del Mar to get an idea of what it will look like for the rest of the year. At the moment, houses for sale in Del Mar, CA usually stay on the market for around 78 days, with the median days on the market being 33. A housing market is considered to be a seller's market when homes typically spend less than three months on the market.

The average sale time for real estate in the area has gone up by about 20% since last February when Del Mar homes for sale spent about 65 days on the market. Still, homes in this desirable community are going relatively quickly. Homes that have been updated with desirable amenities can easily sell in under 30 days, making it a continuing challenge for buyers to find and make a successful offer on a home before someone else snaps it up.
How many homes are for sale?
As of early April 2022, there are only a handful of Del Mar, CA homes for sale. Out of these real estate listings, most are single-family homes, and the remaining inventory is condos. Though this seems like a small amount of inventory, the number of homes for sale has actually increased since the beginning of the year. Demand remains high for these homes, making it a seller's market.
How many homes have sold in the past year?
The number of two-bedroom homes for sale increased by 100% between January and February of 2022, while the number of four-bedroom houses for sale in Del Mar, CA decreased by 12.5%. The total number of homes sold in Del Mar went from two in January 2022 to seven in February, increasing by 250%.

These increased numbers put sellers at an advantage over other areas in Southern California, which have seen sales drop by almost 10%. Pending sales have seen a trend of declining by double-digit percentages, with the number of condos suffering a bit more than single-family homes.
Housing prices
San Diego County is among the 26 out of 50 counties to sell homes at or above the asking price. That being said, while the Del Mar real estate market is considered somewhat competitive, the average selling price of homes in the area is 1% below the asking price. Four of the homes sold in Del Mar were under the asking price in February, constituting 57% of the overall market. Meanwhile, 14% of homes were sold over the asking price, and 29% were sold at the asking price.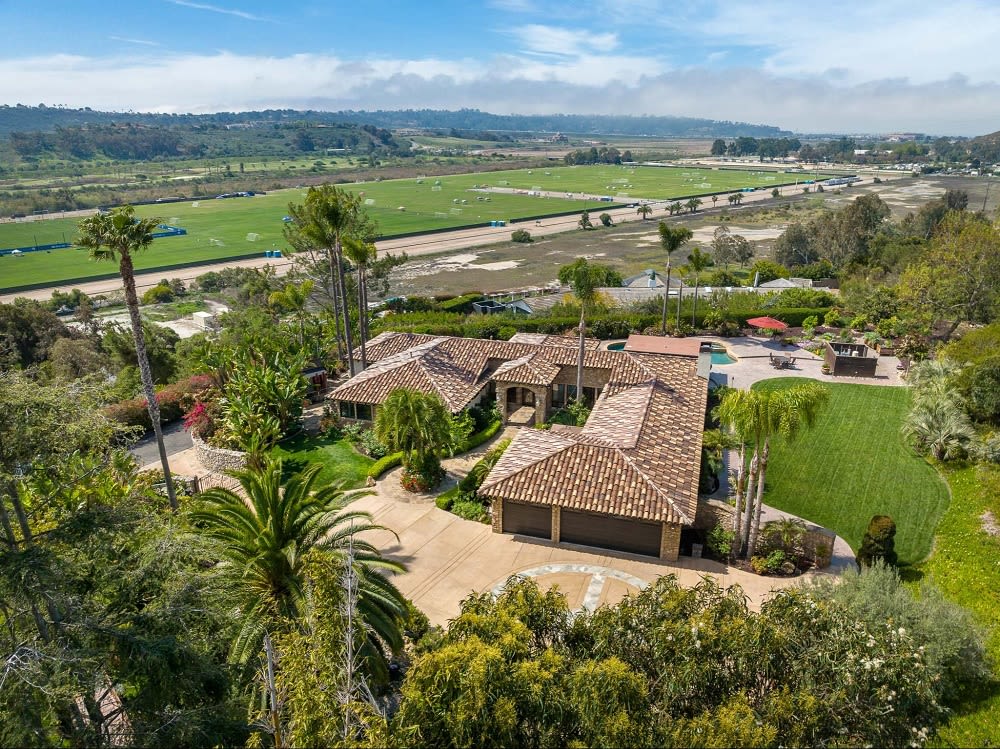 Del Mar at Polo Point
The median sold price of houses in Del Mar is currently about $3,525,000,
higher than
the median sold price of single-family homes in San Diego County, which sat at $888,000 in February. This price is up by about 57% since last year. This increase is consistent with the rest of Southern California, which saw the general existing home price percentage go up by about 12%.
One-bedroom homes, like Del Mar condos for sale, have seen their median sold price decrease by 0.9% since last year. Still, their median prices have set a new record in the state, at $640,000. In general, condos outpace single-family homes in median price growth. Yet houses have increased, with two-bedroom homes going up by 36.3%, three-bedroom homes increasing by 73.3%, four-bedroom homes going up by 58.5%, and five-bedroom homes increasing by 67.8 percent.
How does the market compare to past trends?
Past trends can give us an idea of what the future will hold.
The data shows
that the Del Mar real estate market tends to fluctuate dramatically. The number of homes sold has seen about an 89% growth year over year, while this time last year saw this number at an 18% decrease.
The past three years have shown us that the month of March usually has a higher number of homes sold in the area than the previous months. Overall though, this number has decreased since May of 2021, when it was at the highest it's been in five years. Still, the median days on the market for Del Mar homes for sale have continuously decreased since 2018.
The median sale price of residential real estate has been perpetually
going up
since 2012, with its lowest price of $1.34 million being hit back in 2013. This price has consistently stayed above $2 million since 2017 and only looks to be increasing.
Buying or selling Del Mar real estate in 2022?
What we can tell you based on this information is that the value of Del Mar beachfront homes will likely continue to go up in 2022. The number of homes sold looks like it may be increasing as well, and they are still selling under the 90-day period. When you are ready to start this process,
contact Linda Sansone & Associates
for assistance.
Our Pacific Sotheby's International Realty's Lens on Luxury report
, is a deep dive in on the data of 16 of the top luxury areas within Orange County and San Diego, including Del Mar. In 2021, the Southern California luxury real estate market was hotter than ever before. What used to be considered "luxury" has now been redefined.
Interested in other areas near Del Mar? Check out
Rancho Pacifica, San Diego
.