We are happy to get back to our regular routines after the holidays, but that doesn't mean it's just the same old same old. Here is some of what's new for 2022 around Ranch Santa Fe...
Conceptual design depicting the proposed remodel of The Francisco Building has been submitted to the Rancho Santa Fe Association Art Jury for review.
What do you think?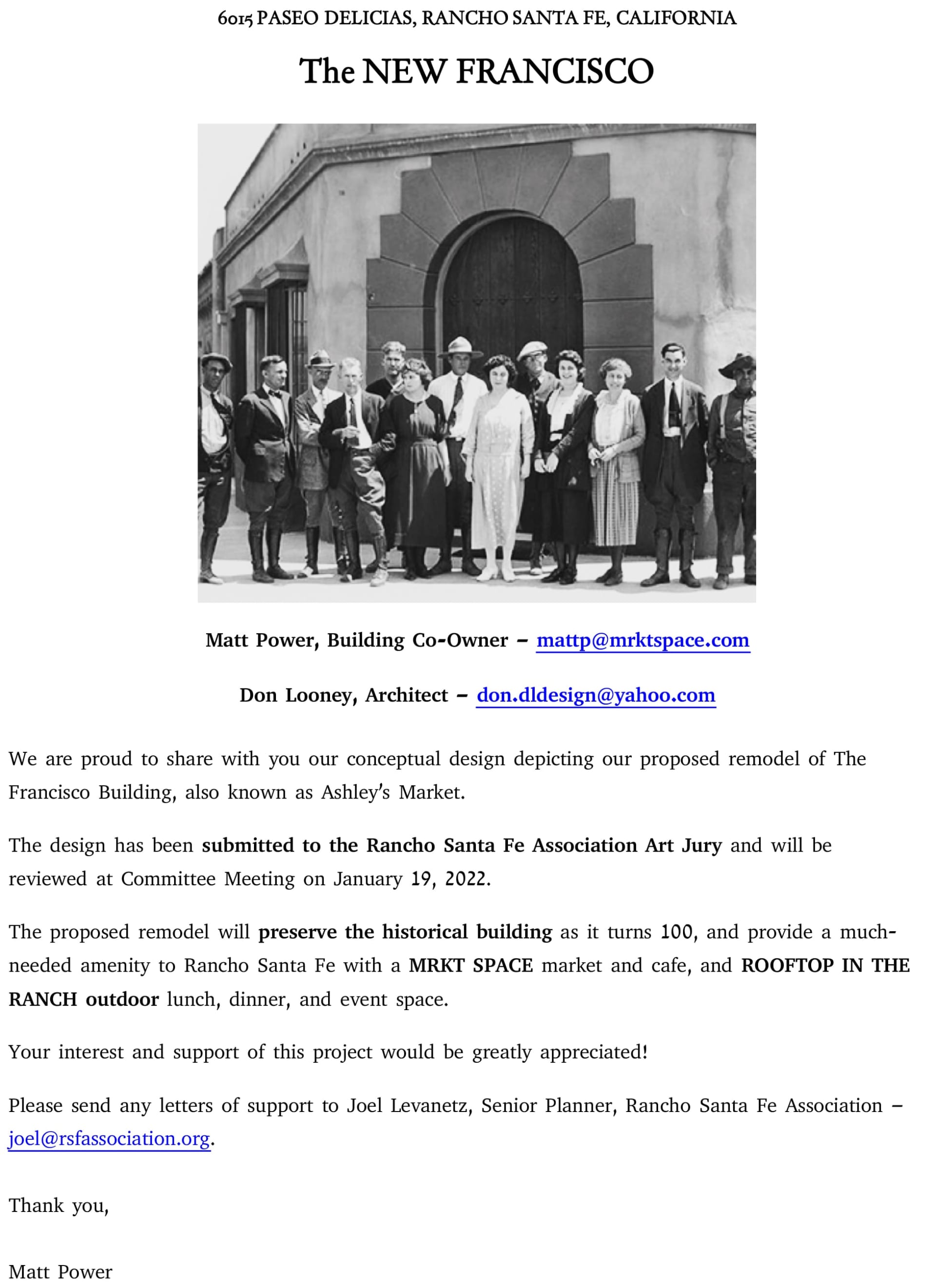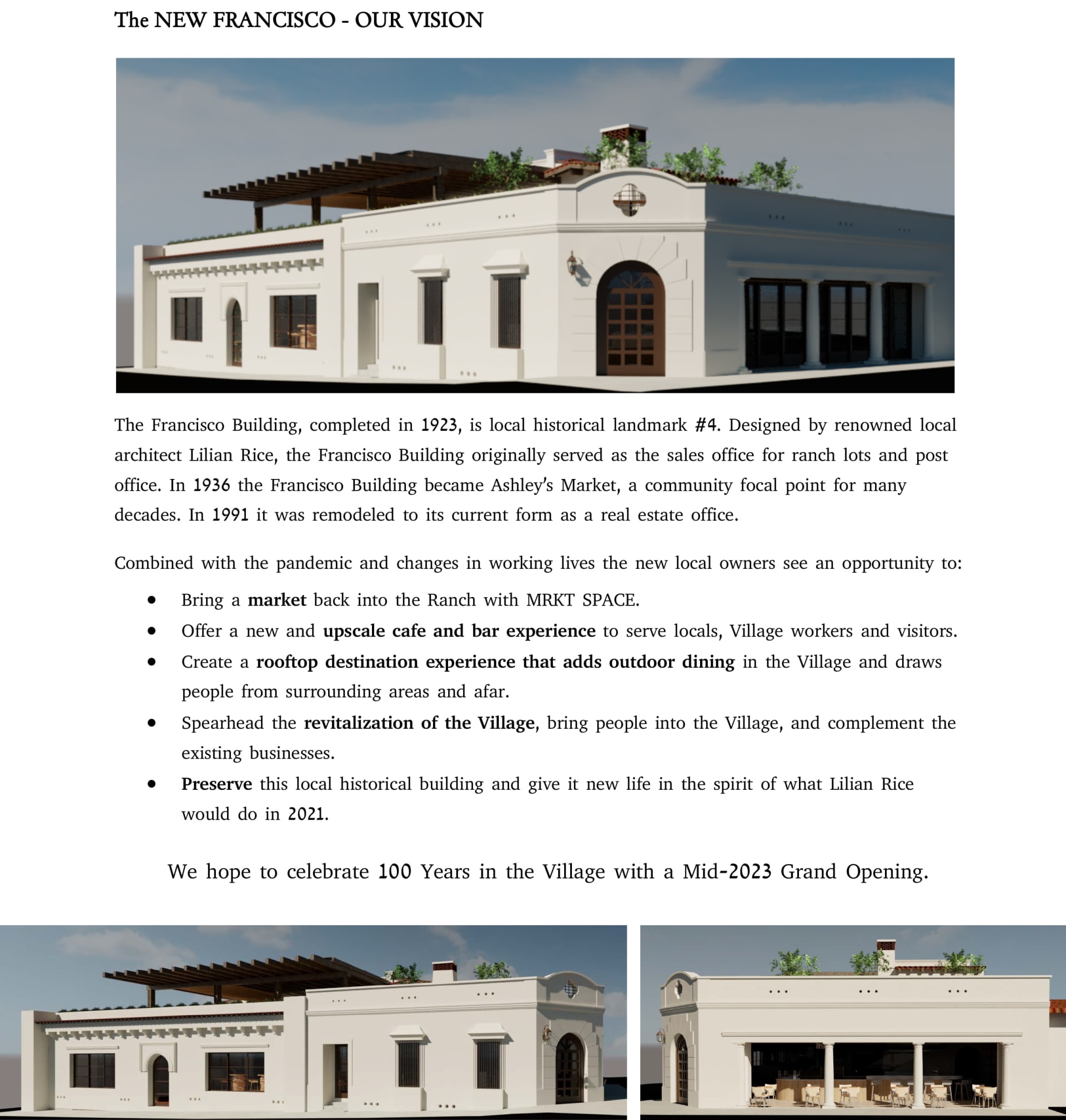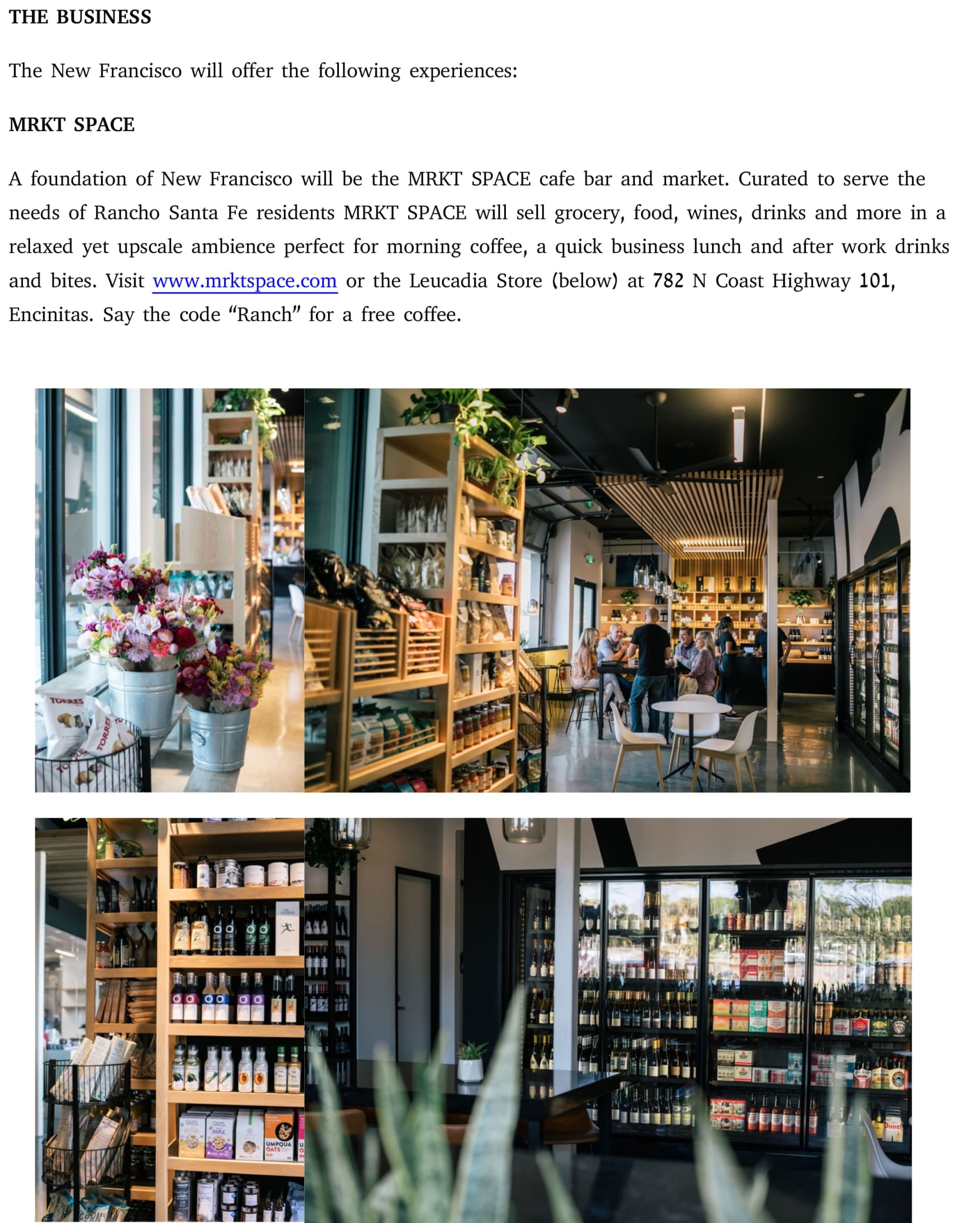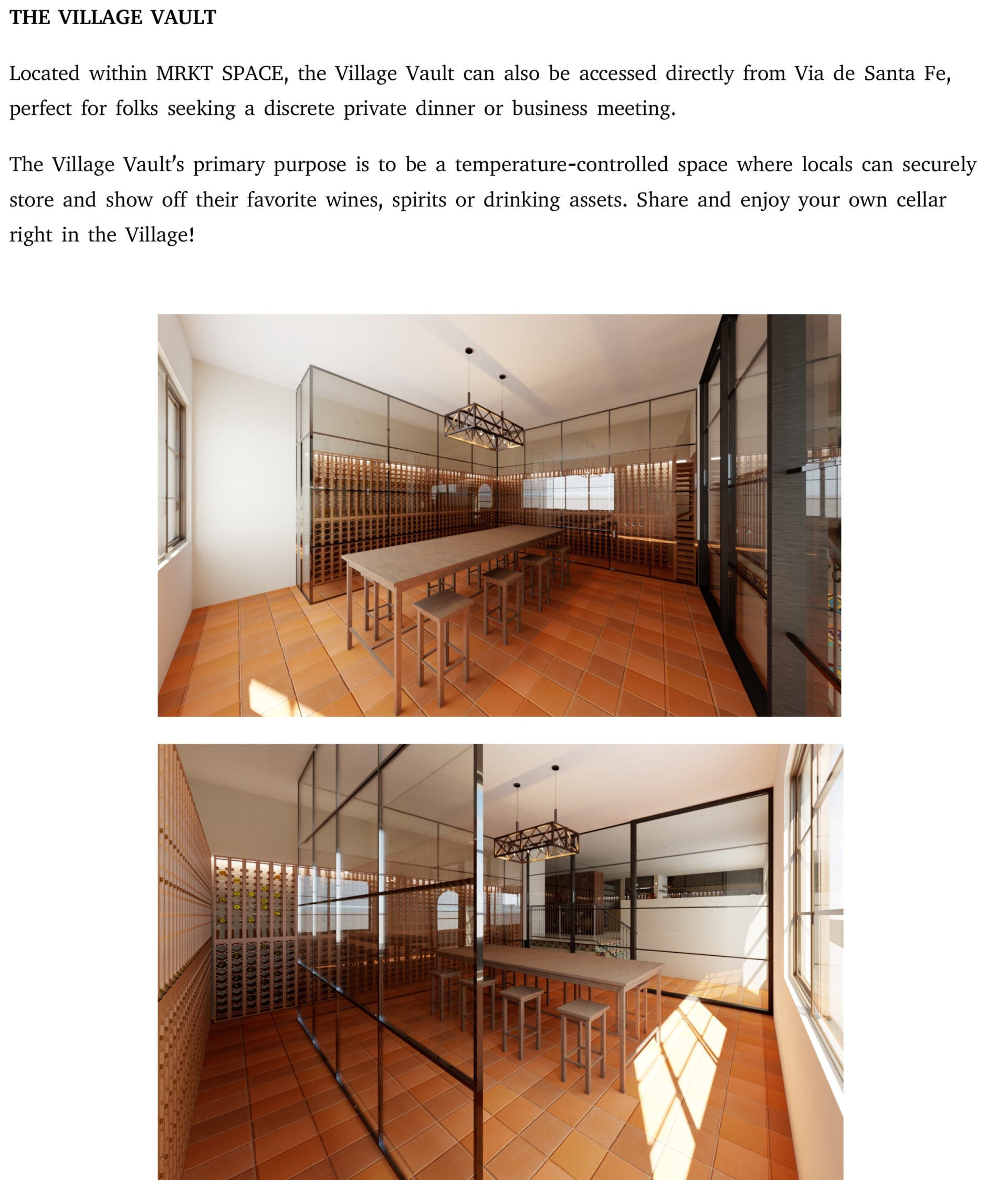 Tutto Il Giorno

recently opened in the Palma De La Reina Center at the entrance to Morgan Run Golf Club. Open for breakfast, lunch and dinner offering Italian favorites.