There's no shortage of idyllic locations to call home in San Diego's North County. From the seaside serenity of La Jolla to the rustic inland escape of Rancho Santa Fe, there's no wrong choice when it comes to living in this pristine, luxury-laden area of Southern California. And for those seeking a wholly different but no less extravagant lifestyle, there is one community that stands above all others: the vaunted coastal enclave of Del Mar.

Del Mar is equal parts quaint and adventurous. Singles and young professionals will appreciate the hip ocean vibe positioned midway between Los Angeles and San Diego. Growing and established families (as well as retirees) favor Del Mar's low-key, welcoming community for a wide range of outdoor activities.

Below are five of the many reasons people love living in Del Mar.
1. A diverse real estate market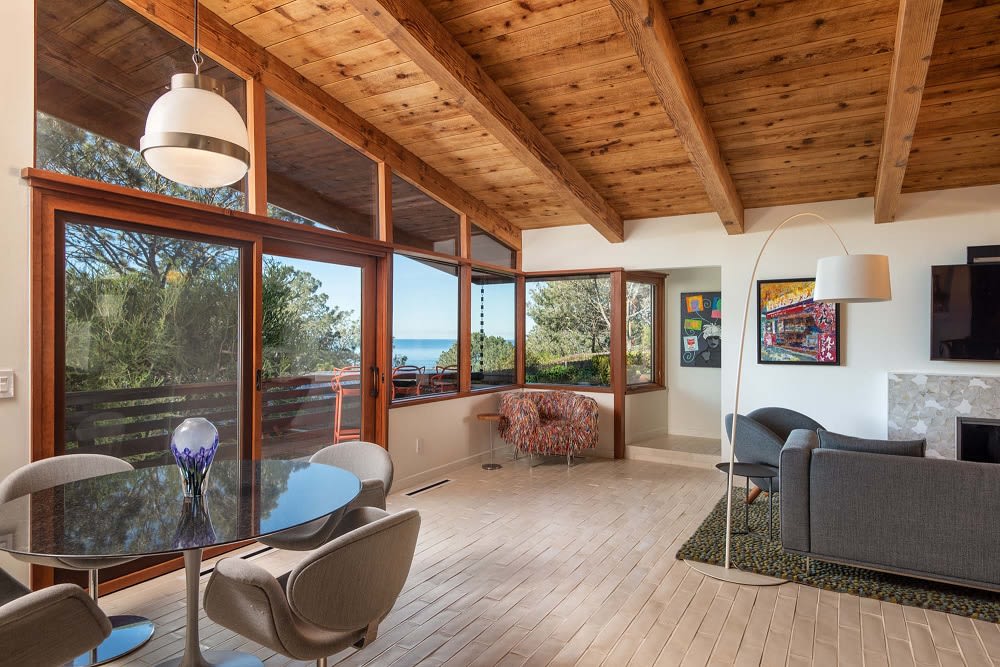 144 Ocean View - Sold in Del Mar
Across San Diego's North County, real estate is unique and luxurious. There are no fewer than 20 distinct communities where high-end living is the rule—not the exception. From La Jolla to Rancho Santa Fe, buyers can take their pick of multi-million dollar homes situated on vast lots. Buyers searching for a distinct style or class of home will find Del Mar to be an extraordinary location for variety and design. Those enticed by an eclectic mix of properties, each offering a distinctive lifestyle and high-end livability will relish what the Del Mar luxury real estate market has to offer.
There's a healthy dose of Spanish, mid-century, and contemporary architecture, as well as a wonderful mix of single-family estates, oceanfront condos, and in-town villas to satisfy a variety of tastes. Of course, the coastal location means many home sites are positioned to take full advantage of the Pacific Ocean's stunning seascape.
Beyond aesthetics, Del Mar housing is a wise investment. Current median home values are over $3.1 million, which marks a 21% increase from the year prior. Looking back five years, the trend is even more impressive. Buying in Del Mar now, you stand to earn a considerable return on investment (ROI) later. You can read a breakdown of current market stats in Del Mar in our
exclusive Pacific Sotheby's IN FOCUS Market Report
.
2. A buzz-worthy social scene
Despite Del Mar's serene and relaxed oceanfront setting, there's an undercurrent of excitement that permeates the city's social scene. In fact, Del Mar has long been a favored destination among Hollywood stars. The love affair dates back to the early days of cinema when Del Mar was a popular stomping ground for silent-era stars. Later into the 20th century, international talents such as Bing Crosby made Del Mar their default getaway from LA.
Del Mar's nightlife remains a significant attraction for SoCal's affluent residents seeking high-end entertainment. Travel up and down Camino Del Mar, and you're sure to find a restaurant, bar, or shop worthy of your attention. The dining and after-hours scene is a particular highlight, with many establishments serving a roster of international flavors daily. The
Del Mar Highlands Town Center
and
Del Mar Plaza
are two spots where you can partake in some of Del Mar's best dining and shopping options. Whether it's date night, a family dinner out, or a drink with friends and colleagues, Del Mar is a great place to see and be seen.
3. Never a dull moment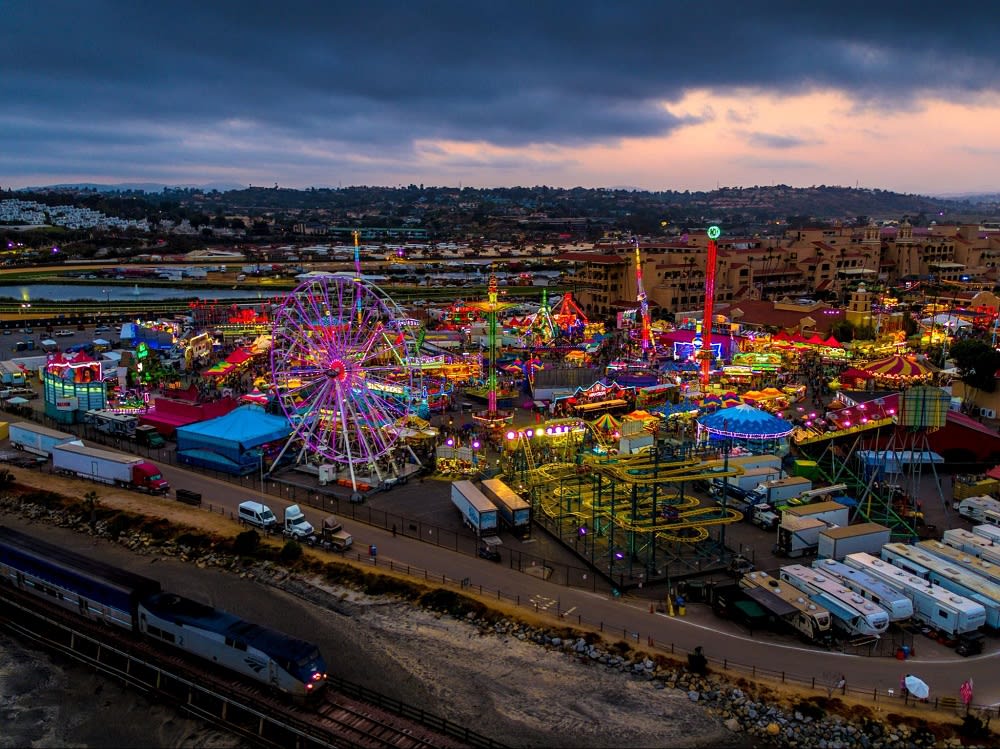 Del Mar Fairgrounds
Having built a reputation as a vibrant coastal getaway, Del Mar's excitement and vibrancy is unmatched anywhere else in San Diego's North County. And arguably, the city's most exciting attraction is the
Del Mar Fairgrounds
. A magnet for major events, the Fairgrounds' calendar is filled with concerts, festivals, and expos throughout the year. Most notable is the venue's role as host of the San Diego County Fair and the location of the Del Mar Racetrack.
Additionally,
The Grand Golf Club
located at the
Fairmont Grand Del Mar
is a notable hub that makes for a great outing. The resort features a luxurious five-star spa and stunning views of the Los Peñasquitos Canyon Preserve. Even if you're not a guest, you can still experience one of the resort's six restaurants, including the two-star Michelin recipient, Addison.
4. A gateway to the outdoors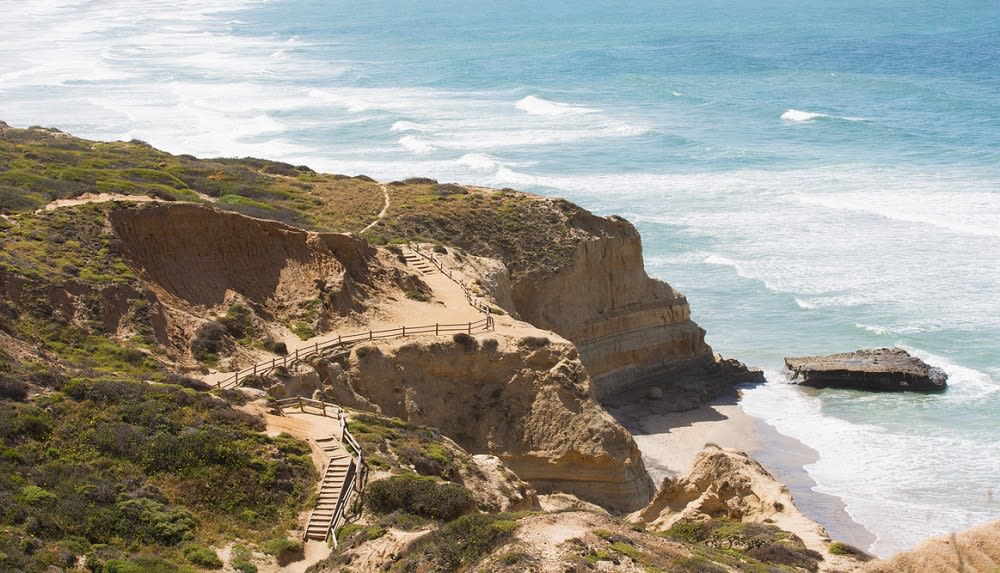 Torrey Pines State Beach, Credit: The Shoal La Jolla Beach
If you love the outdoors, you'll love living both on the Pacific Ocean and near the desert. Del Mar accommodates this desire with over two and a half miles of uninterrupted sand-covered shoreline—making long walks on the beach a popular pastime in this coastal city. Though small compared to its neighbors, Del Mar offers direct access to a nearly endless amount of recreational opportunities. In addition to the stretch of sand that separates the city from the Pacific, locals frequent Powerhouse and Seagrove Parks for picnics and family fun along the coast. Dog lovers favor North Beach, thanks to its canine-friendly policies.
Perhaps the most underrated aspect of Del Mar's outdoor lifestyle is the access to North County's natural treasures. The town itself boasts eight different parks and preserves (plus a lagoon), 20 public paths, and six distinct multiuse trails. Head to the southernmost point in the city, and you'll find direct access to the 4.5-mile long
Torrey Pines State Beach
and the 2,000-acre
Torrey Pines State Natural Preserve
.
5. Proximity to the best of Southern California
While it's not geographically at the center of Southern California, few cities are closer to more. It all begins with that most vital of real estate idioms—location.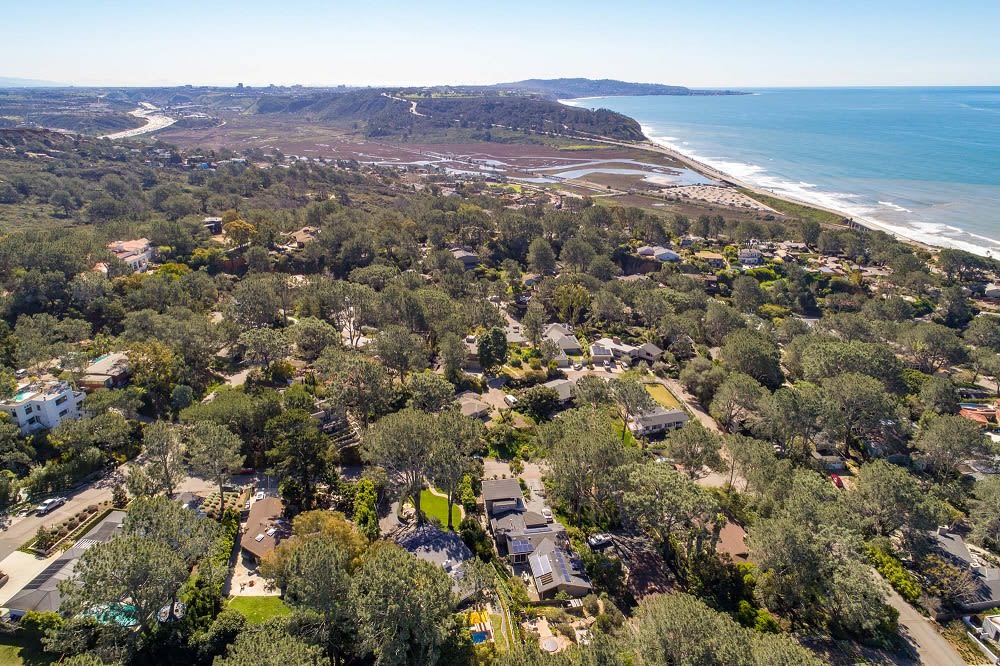 Del Mar sits a comfortable 20-minute drive from the heart of San Diego and a 90-minute jaunt north into Los Angeles. Easy traveling in either direction for business or pleasure means coming back home to your stately seaside abode is a breeze. More than access to major cities such as San Diego and LA, residents are also granted passage to North County's top attractions.

Equestrian aficionados—both serious riders and hobbyists—appreciate the fact that beyond the Del Mar Racetrack, it's just a ten-minute drive to the Del Mar Horsepark. Travel a bit further east, and you're in Rancho Santa Fe and at the doorstep of its numerous riding clubs, horse training, and boarding facilities. Golfers based in Del Mar needn't look far for a picturesque course on which to play a round. More than 50 golf courses are located within a 10-mile radius of Del Mar, including Rancho Santa Fe, The Bridges, and two-time host of the U.S. Open, Torrey Pines.
Buying or selling a Del Mar luxury home?
Recognized by the Wall Street Journal as one of the nation's top luxury real estate agents,
Linda Sansone
is ready to lead you through your Del Mar real estate journey.
Linda
's years of experience, analysis, and local expertise will ensure you have a rewarding, satisfying real estate transaction. Whether you're seeking a new property in this celebrated California seaside location, or ready to maximize your return on a long-held home,
contact Linda today
.