If you're planning to sell your home in Del Mar, you're likely planning to purchase another home shortly thereafter—or even simultaneously.

Selling your current home prior to purchasing a new one is a popular option because it provides you with equity to put toward your next dream home. However, the idea of being without a home until you can purchase a new one makes many sellers uneasy. Buying a home before selling may allow you to pounce on a home that you don't want to miss, but also has inherent risks to consider.

With help from an experienced realtor, buying and selling homes simultaneously can provide the easiest and most affordable transition between luxury homes.


Research the Del Mar real estate market
Before you start hunting for your next dream home, spend time researching the Del Mar real estate market. You'll need to consider current market trends as both a buyer and a seller. The median sales price for homes for sale in Del Mar at the end of 2021 was $2.1 million, and the average time on the market was just nine days. When navigating the buying and selling process in a short time frame, it's essential to do your market research, have a listing plan, and configure a financial plan with your Del Mar realtor.

Don't forget to take a look at your current neighborhood. There is a myriad of factors that could influence your home's final sale price, including new construction in the area and access to shops and grocery stores. Additionally, when looking for new properties to purchase, take a look at your future neighborhood. Make a list of needs for your potential property—such as school district, proximity to work and local shopping centers, and online community threads.
Of course, you'll also need to evaluate your finances. Make sure it's financially feasible for you to take on the buying and selling process at the same time. Consider how much equity you've built up in your current home and whether you have enough in savings to cover a temporary living situation should your home sell before you buy. Use all of these factors to come up with a thorough financial plan that you can refer to at every step of the simultaneous buying and selling process.
Ensure your Del Mar home is "market ready"
Staging is key to selling a property quickly and for the highest bid possible. It will take time to deep clean, move things into storage, make necessary repairs, and stage your Del Mar home before it can be listed. Staging a home leaves your buyer with an incredible, eye-catching first impression—which is especially valuable in a hot real estate market like San Diego County's. Photo-ready homes typically sell for between 1-17% more than their unstaged competition.

Tour your home with a critical eye and note any minor repairs, where you need to declutter, and which walls could use a coat of paint. Taking care of these details will allow you to list your Del Mar home at a higher price, and negotiate more effectively. Consider completing a home inspection prior to listing, as this will make buyers more confident in their assessments of your property. A pre-listing home inspection also alleviates any potential concern for the seller, as it provides a comprehensive checklist of any maintenance issues that could be a deterrent for buyers. Tackling these repairs is an excellent way to get a head start when selling your home and ultimately saves time in the process.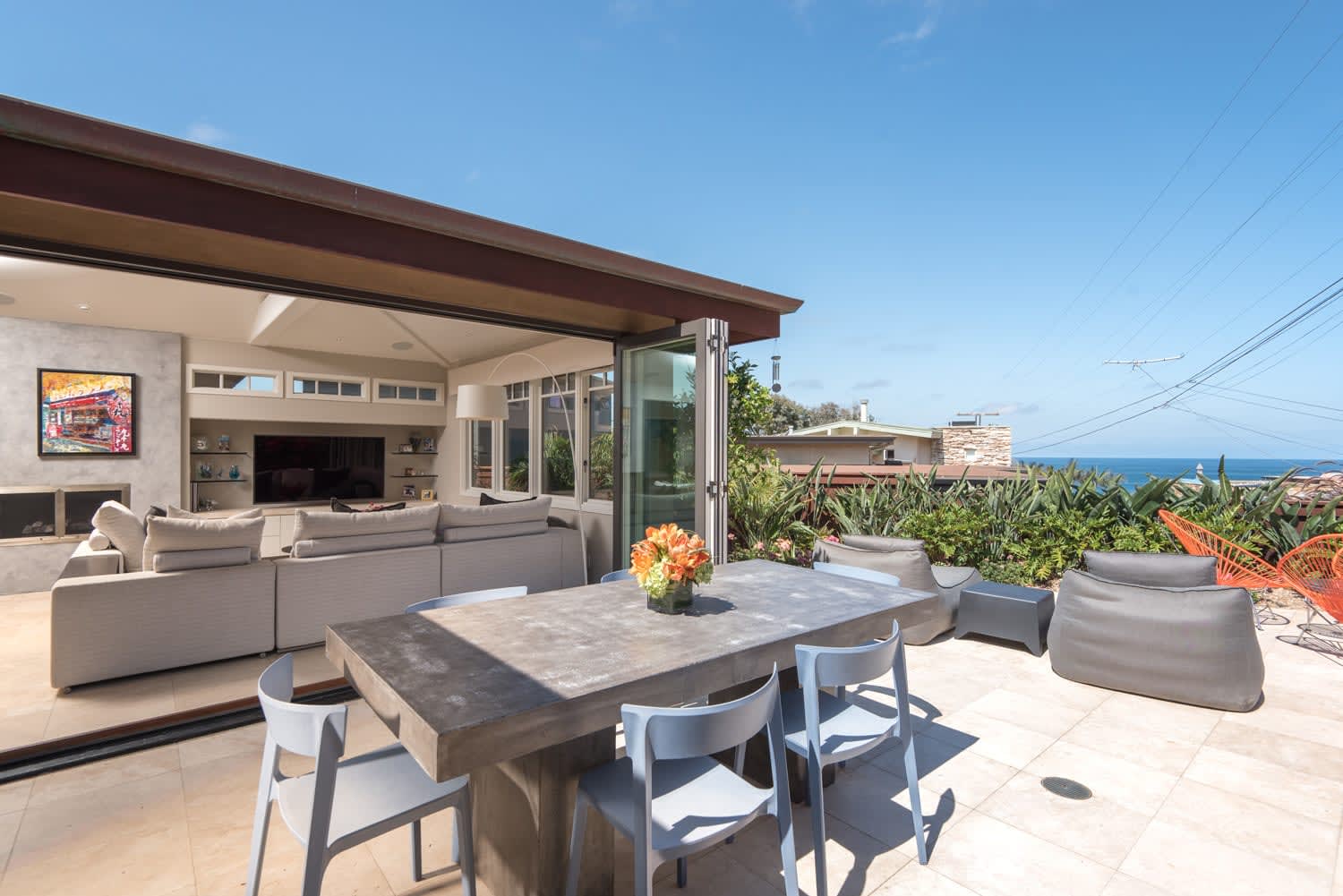 Be prepared
In addition to your listing and financial plan, it's important to cover your bases for all situations. Too often, people get stuck in the daydream of perfect scenarios and are not prepared for a sudden change in plans. It's vital to plan for multiple scenarios when buying and selling homes simultaneously—especially when it comes to financing the process. The following are two options for financing your simultaneous purchase.
A HELOC loan is a home equity line of credit that will allow you to borrow against the equity in your current property. You could potentially use this money to serve as a down payment for the new house, then pay it back once your current home sells.


A bridge loan helps cover the cost of the down payment until closing on a new property. This is done through your bank, so make sure to discuss this as an option early in the buying and selling process as some banks do not take bridge loans.
Understand contingencies and settlement dates
For an easy, simultaneous transaction, it's all about timing. Try to schedule settlement dates in your favor, and align your dates to avoid unnecessary stress in the planning process. If the purchase of your new home falls within the same time frame as the selling of your old home, you could potentially have little to no "gap period" between transferring from the old property to the new. In order for this to happen smoothly, make sure to communicate your needs to your mortgage lender, real estate agent, and both the buyer and seller in the transaction.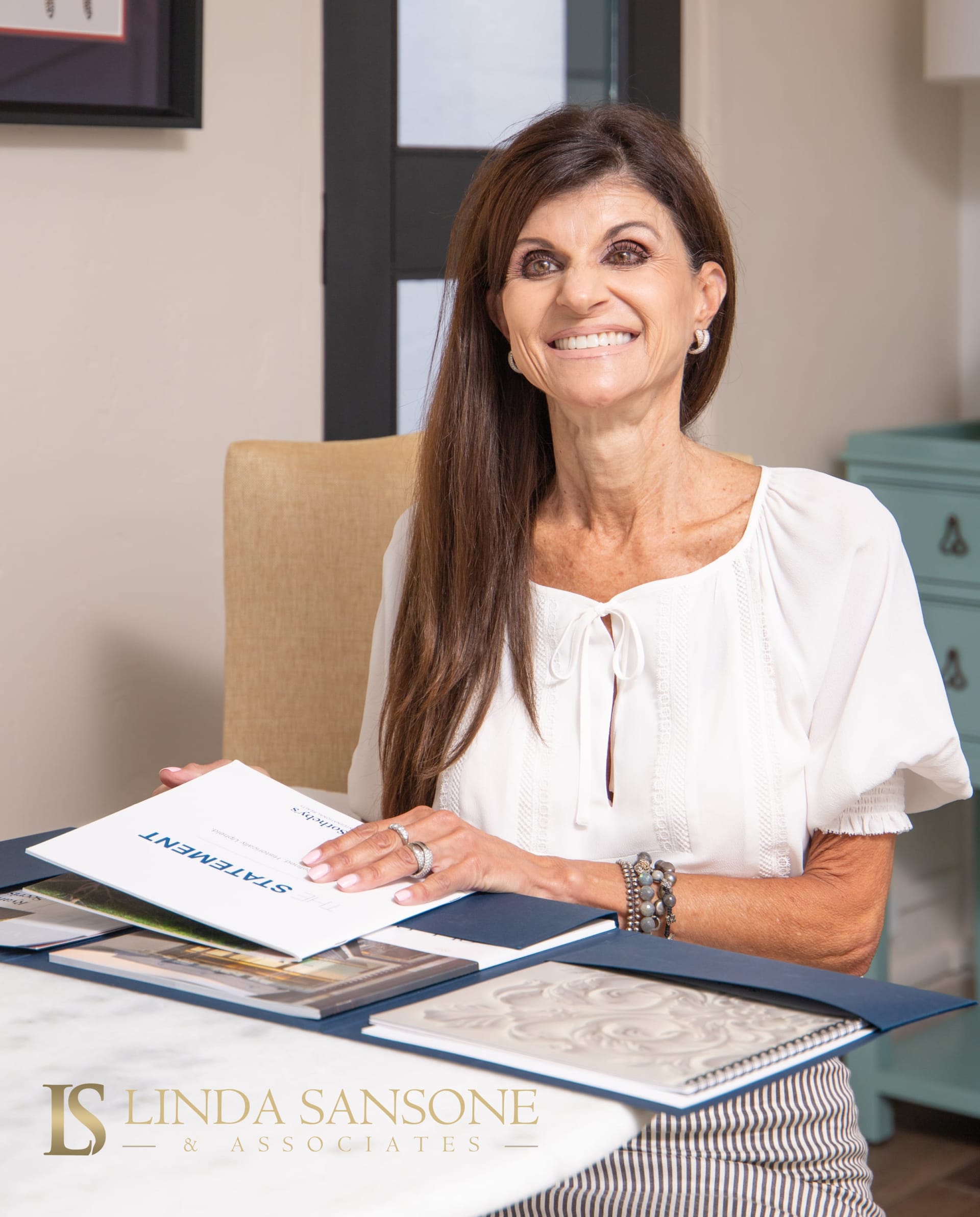 Include contingencies with confidence. Contingencies don't always work out (another buyer could be waiting in the wings with a cash offer) but it can be helpful to build your plan with these details in mind. You may decide to make an offer on a new property contingent upon the sale of your current home or take the chance to include a rent-back, or lease-back, contingency, which allows you to "rent back" your old home from the new owners during settlement. This option provides more time to complete the purchasing process of a new property while allowing you to live in your old home. A great option in a seller's market, rent-back contingencies are typically guaranteed, especially if a buyer is set on a property.

Extended closing allows the buyer and seller to negotiate on a settlement extension, which is another helpful option during a gap in the sale or purchase of a new property. Both parties must agree on a new date to satisfy any additional contingencies.
Rent your current Del Mar home
If you find yourself stuck in the "gap period" between the sale of your current home and the purchase of a new one, you may consider renting your current property until you find your dream home in Del Mar. If all finances are in order, and you can proceed with purchasing a new property, rent your old home to help cover expenses. Renting your current home saves money and buys time. Del Mar is a popular destination for travelers and tourists, and listing your home on short-term booking sites like Airbnb or Vrbo can be a good option, as well.

Overall, you must be ready to buy. This is where pre-planning comes in handy: have new mortgage lenders lined up if needed, make sure your current property is listed and priced right, and narrow down a neighborhood search with "dream home" criteria, so you are ready to place an offer on a new home immediately.
Buying and selling real estate in Del Mar?
While buying and selling simultaneously may seem intimidating, the key to a stress-free transaction is working with an experienced, trustworthy Del Mar real estate agent to guide you through the process. Contact Linda Sansone for local expertise, keen market analysis, and the best negotiation and customer service in San Diego County.