Del Mar is an incredible place to call home. With miles of beaches, upscale boutique shopping, and great schools nearby, it's no wonder people are eager to move to the area. This exclusive area has only around 4,300 residents, giving it the feel of a quaint beachside town while still delivering big-city amenities and culture. Del Mar offers a lifestyle surrounded by nature and a love for the finer things in life. There is so much to do here, whether you are eager to explore on your own or looking for activities for the entire family to enjoy.


It's easy to see what makes
Del Mar a wonderful place to live
. That's what makes it a great place to invest in as well. If you are looking for a property that makes financial sense and lifestyle sense, Del Mar is the place to buy. Discover a thriving real estate market and discover what's driving the market here in Del Mar.
Why investing in Del Mar real estate makes financial sense
The average price of a home in Del Mar is currently around $3.7 million. Properties here are diverse in style and uncompromising in quality. However, real estate is also in short supply. The town itself is only a little over two square miles, and homes within this space rarely come up for sale. Most people who move to the Del Mar area stay here for a long time. It is an idyllic place to raise a family, build a life, and even enjoy your retirement years.


The scarcity in the real estate market breeds high demand at the negotiation table. Many homes in Del Mar end up selling for over the asking price, some for 15% or more over the asking price. People are eager to establish their homes in the area and are willing to pay top dollar. That doesn't mean Del Mar real estate isn't a good deal. Even when paying over the asking price, most houses will significantly boost their overall equity year over year.


According to
Pacific Sotheby's International Realty's In Focus market report
, the average sale price of homes in Del Mar increased more than 62% from 2021 to the first quarter of 2022. The average cost per square foot went from $891 to $1,447, giving homeowners a significant boost to their overall home equity. The average time spent on the market went down, too, with the average being just 32 days at the beginning of 2022. Fast sales are becoming more common, so you need to move quickly when you see a home you want to invest in.
This isn't an unusual spike in the market, either. The growth in the Del Mar real estate market is an
ongoing pattern
that's been going on for years. Buying a property in Del Mar is a smart financial investment, even now, as the market continues to be competitive. You'll be able to build equity for your family's future while living in a place that you love. You'll be building wealth while you build memories.
But why are Del Mar house prices consistently on the rise? What makes this area a good investment? While there are a million reasons to love living in Del Mar, it's such a good investment due to three significant factors: the location, surrounding area, and community.
1. Location, location, location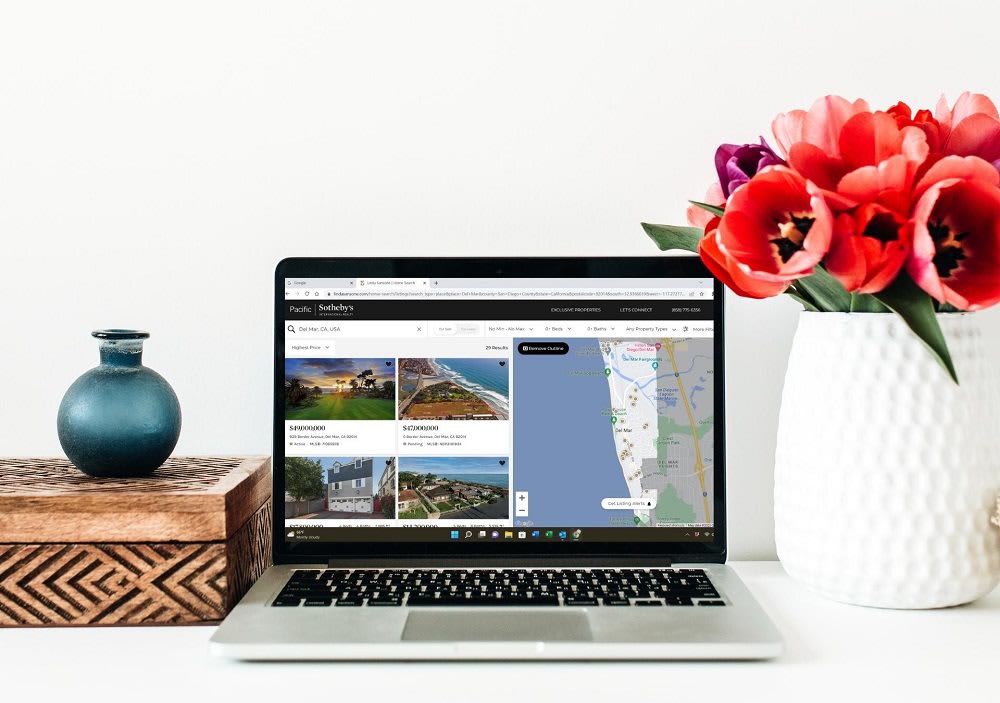 The number one rule in real estate is location, location, location. Ultimately, there is very little you can't change about your property to suit your needs aside from the location. You can remodel a kitchen, put in a pool, or update the overall aesthetic of an older home. But you can't move your property to a better location. Finding the
right
location should be at the top of your real estate wish list.
Del Mar offers the best of all worlds when it comes to location. Its quaint beachside town aesthetic perfectly matches unbeatable access to larger metropolitan areas in California. From Del Mar, you can be in San Diego in about 20 minutes and Los Angeles in about 90. The
Pacific Surfliner
train line offers regular trains between San Diego and San Louis Obispo if you commute. That way, you can get where you need to go without sitting in traffic. This makes it easy to enjoy where you live without sacrificing your career or access to top employers.
Del Mar is a location that most people only experience on vacation. There is upscale dining, world-class entertainment, and fantastic scenery around every corner. It's the kind of lifestyle you'll only find in California and only in Del Mar.
2. On Mother Nature's doorstep

Image courtesy of Del Mar, CA
Del Mar is close to major cities, but it's also nestled in some of the
most beautiful natural areas of California
. When you live here, you can embrace the best parts of an outdoor lifestyle. That's because there are more than 260 days of sunshine a year with mild average temperatures year-round. That means you won't have to battle the bitter cold or blazing summer temperatures. In Del Mar, you get year-round sunshine and temperatures that allow you to get outside and enjoy all that nature has to offer.
This area of the California coastline has something for everyone. Whether your idea of a good day out is sipping fine wine on the beachfront patio or having a vigorous hike along a winding coastal path, you're sure to find a way to enjoy nature when you invest in Del Mar real estate. Lounge on the
patio at Jake's
or splash in the surf with your furry friends at
Dog Beach
.
Torrey Pines State Natural Reserve
is minutes away, giving you plenty of opportunities to explore its 2,000 acres of coastal parkland. You'll also have over two miles of coast to explore. Watch the surfers at River Mouth, attend an event at Seagrove Park, or experience the wholesome fun at Del Mar Fairgrounds.
An outdoor lifestyle is naturally encouraged in Del Mar. It's a chance to get away from the screen and bond with friends and family by taking in new experiences, building traditions, and making lasting memories in the California sun.
3. The vibrant community feel
Del Mar has created a
vibrant, buzzing community
without sacrificing its small-town charm. Because there are only around 4,300 residents here, it's easy to get to know your neighbors and spot a friendly face in the crowd. This community spirit has not only encouraged growth in the population, but it's also why so many people are eager to hold onto their homes in the area. When you live in a place like this, you never want to move away.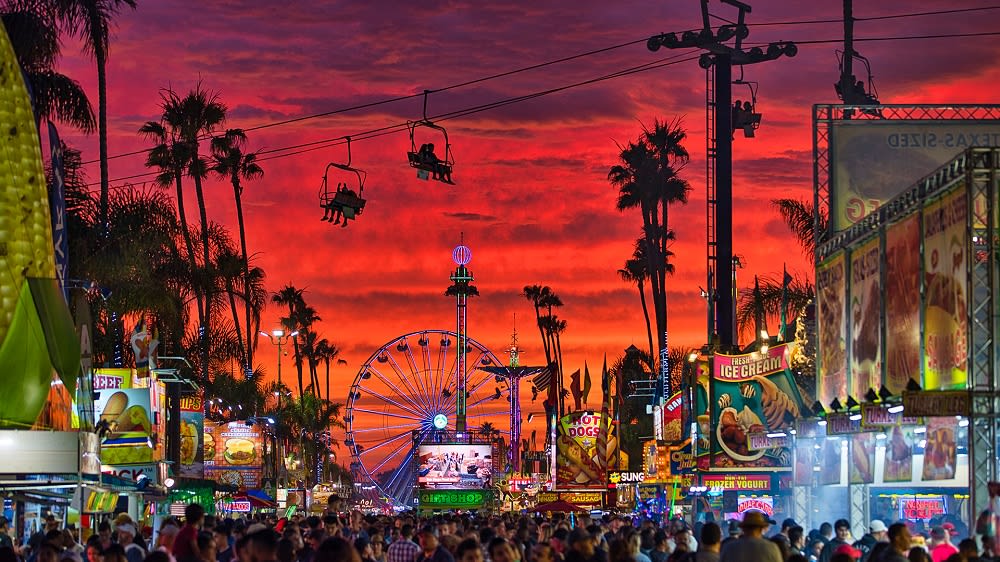 Image courtesy of Del Mar Fairgrounds
Del Mar has a lively social scene, too, thanks in no small part to the
Del Mar Fairgrounds
. This venue hosts unforgettable events throughout the year, including live music, antique markets, art shows, and horse racing. You'll find events here for couples, individuals, and families to enjoy. It's also home to the annual San Diego County Fair every summer.
You'll also want to check out the
Del Mar Farmers Market
. This market is held every Saturday from 1 p.m. to 4 p.m. on the corner of Camino Del Mar and 11th Street. It's a wonderful place to find locally grown, organic produce as well as beautifully handcrafted items from local artisans.
Del Mar is a place where you can build lasting friendships. It's where people from all walks of life work together to create a community where families feel at home. With a plethora of local events and social clubs, you will find the right community for yourself and your family.
Are you ready to invest in Del Mar real estate?
If you've been considering an
investment in Del Mar real estate
, the time to make that investment is now. Prices are expected to continue to rise, so an investment now can net you significant gains in the future. The qualities that make this an amazing place to live aren't going to change; the location, surrounding nature, and community spirit will only get bigger and better, driving the demand in the housing market up even further.
There are still great deals to be had in Del Mar, though. The key is to work with a real estate agent with in-depth knowledge about the area and its property market. If you are ready to find a great Del Mar property, contact
Linda Sansone
. Linda has a
portfolio of Del Mar houses for sale
that will meet your needs, whether you are looking for a permanent year-round residence or searching for a gorgeous second home on the coast. With personalized service and years of experience in the California real estate market, she's the key to unlocking an excellent investment in Del Mar. Get in touch to start your home search today.