"There's always opportunity in real estate. It's just a matter of finding that opportunity in the current market."
August has shown some of the biggest positive jumps in Rancho Santa Fe real estate numbers so far this year. Links to HomeDex market reports and a list of the homes sold in The Ranch below.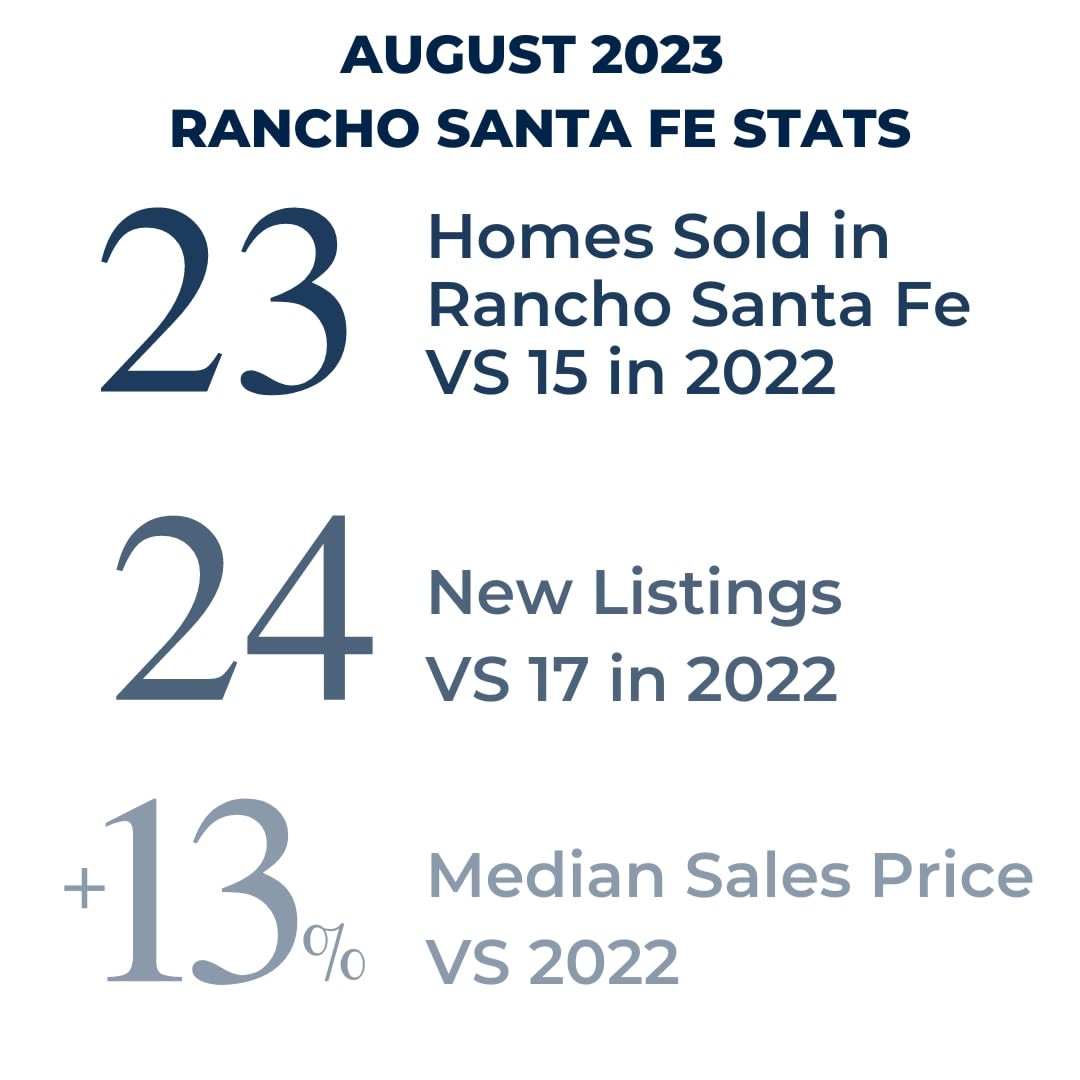 I have had one closing this week and two homes in escrow along with two broker caravans. The market is moving. In many cases it is taking real savvy, professionalism, persistence, and creativity to get deals done but that has always been my strong suit.
I recently did a podcast with a colleague who asked me about how my education in mathematics and art lead me to real estate and this market is the perfect example of how those things serve me well. The truth is real estate as a business combines all of the things – finance, negotiation, ingenuity, psychology, and an appreciation and knowledge of design.
It all comes together when I can help you find your opportunity and execute it.
One special shout out to my Sellers (and friends) on the sale of 4511 Via Gaviota this week, this was a special house and a special sale. 🥂
Click on the links below for HOMEDEX market reports from 92067, 92091, 92014, 92075 - Call me if you want to talk specifics about your property.