Horses have always been a vital part of the
Rancho Santa Fe
lifestyle. Dating back to the turn of the 20th century, equestrian pursuits have been continually woven into the fabric of this luxurious residential community. The community's roots in equestrian culture trace back to early 1900s horse ranches. Later, the building of the vaunted Del Mar Race Track (with the help of entertainment icon Bing Crosby) in neighboring Del Mar brought newfound attention and a sense of glamour to the region.
Modern-day Rancho Santa Fe is populated with a number of neighborhoods catering to the equestrian lifestyle. And as you might expect from a luxury community with an appreciation for horses, the equestrian facilities here are some of the best in California. From local boarding facilities to Rancho Santa Fe luxury real estate with hundreds of open, pristine acres, the area is idyllic for both horses and homeowners. Add in the area's nearly 75-miles of equestrian trails, and its proximity to a wealth of state and local parks, preserves, and open spaces, it's easy to see Rancho Santa Fe is the ideal community for Californian equestrians. You can see a deep dive into the market stats of Rancho Santa Fe and neighboring luxury communities in our report
LENS ON LUXURY
.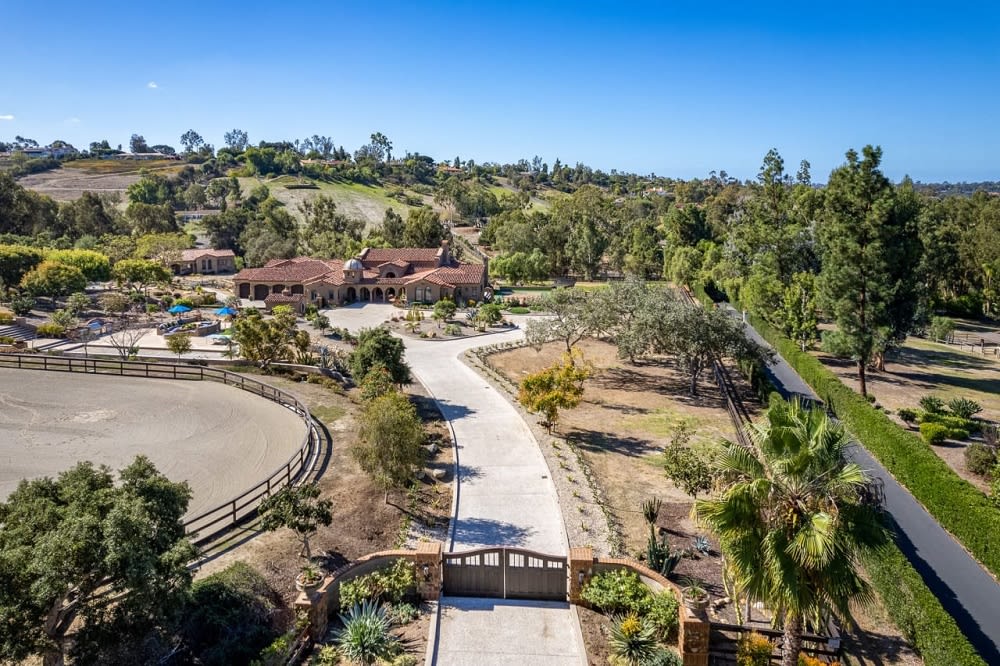 This 9.22 acre state of the art equestrian estate is currently on the market.


The famed Rancho Santa Fe Covenant is the master-planned neighborhood at the heart of the community. Home to Rancho Santa Fe's quaint downtown, The Covenant provides its residents with a long list of exclusive amenities, several of which are dedicated to equestrian pursuits.

The Covenant features over 50 miles of private trails for the exclusive use of residents and their guests. These paths were established with equestrians in mind. The adjacent Arroyo is a 68-acre open space that is also exclusive to residents, and horseback riding is welcomed within this natural preserve. The Covenant is also home to numerous equestrian-centered estates. With properties vast enough to accommodate multiple stall barns, riding arenas, pens, corrals, and grazing space, an exacting buyer can eschew public facilities in favor of their own private operation. And as a neighborhood, The Covenant is unparalleled in catering to the equestrian lifestyle.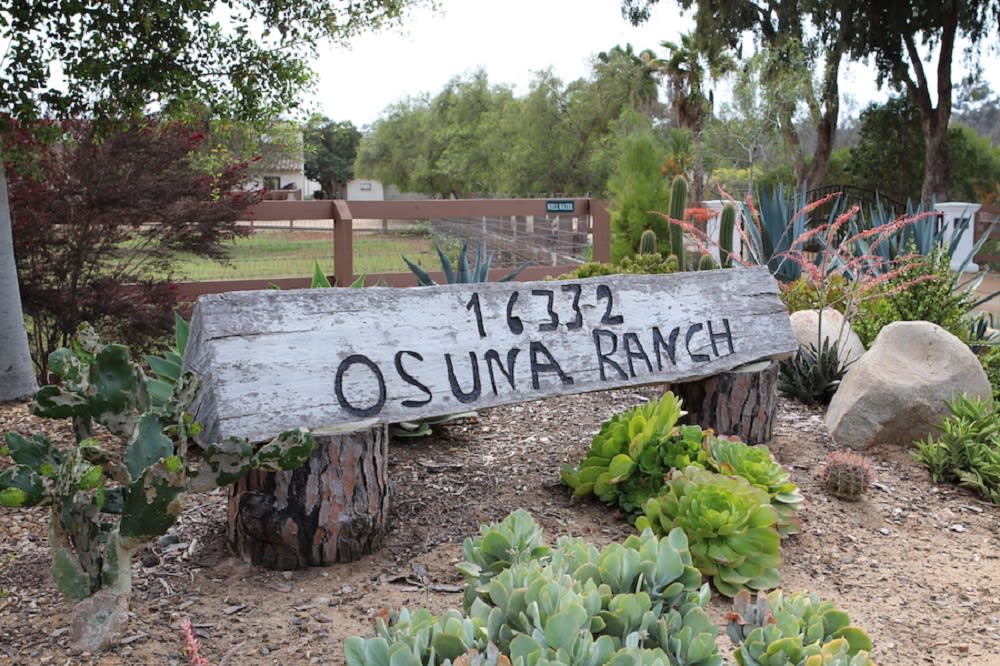 The first true equestrian facility on the list and Rancho Santa Fe's most historic, Osuna Ranch provides its members 25 acres of space to pursue their passion. Dating back to the early 1830s, Osuna Ranch is named for Juan Osuna—a major figure in San Diego's history and builder of the site's original (later restored) Adobe. Now a private facility owned by the Rancho Santa Fe Association, Osuna serves multiple equestrian disciplines, including trail riding, jumping, and hunting.
And don't let the warm, relaxed atmosphere fool you. Osuna Ranch has a serious, world-class commitment to horses. The facilities alone are enough to make Osuna Ranch one of the top private establishments of its kind in the U.S.
In addition to hosting a variety of lessons, the ranch features the following amenities:
34 horse stalls spread across four barns with stall sizes ranging from 12'x12' up to 16'x16' with in/out access

16 paddocks and outdoor corrals

13 fenced grazing pastures

Four grooming stations

Three tack rooms
The ranch is mere minutes away from more than 50-miles of the Rancho Santa Fe trail network. The grounds include a riding arena with European fiber footing, an exercise ring, a covered viewing area, and the availability of Grand Prix-style jumps for those in training. Security and emergency assistance are also offered as part of membership.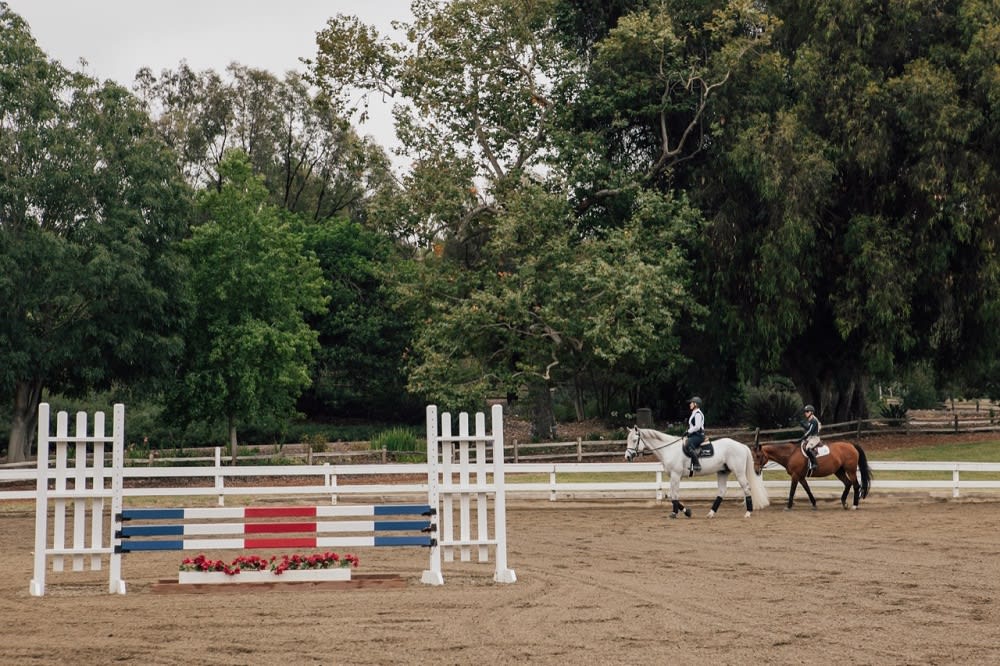 Founded in 1945 by silent-era Hollywood director John Robertson, the Rancho Riding Club grew from just a few families' into a 100-plus membership club within ten years. The 11-acre site casts a modest, understated footprint—though the service, amenities, and dedication to craft are anything but. The Rancho Riding Club caters to all skill levels, with the option for private instruction available. Four of the best trainers in California are based out of Rancho Riding Club and include expertise in dressage, hunting and jumping, equitation, A-level riders, saddle seat, and Western.
The care and training of its equine residents are central to the Rancho Riding Club as a top destination for horse enthusiasts. The exceptional facilities include:
60 inside box stalls

50 outside corrals

Four riding arenas

Multiple turnouts and a round pen

Several large tack rooms

Free flow exerciser

Hot water wash racks
One of the more unique aspects of the Rancho Riding Club is its focus on young riders. The original members felt that care and respect for horses are vital to living a happy life. This approach is reflected today with trainers specializing in teaching children and youth summer camps. The club also includes a comfortable, rustic clubhouse and access to Rancho Santa Fe's 50 miles of trails.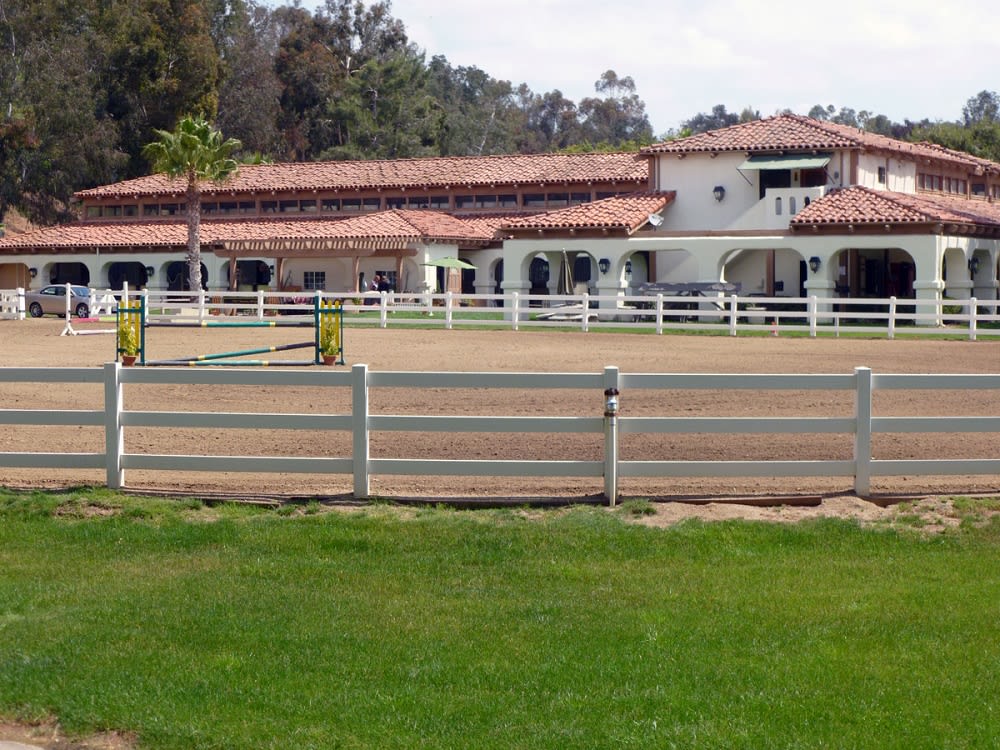 One of the most luxurious clubs on the list, Fairbanks Riding Club is situated within its namesake neighborhood
Fairbanks Ranch
.
The Fairbanks Ranch neighborhood is a major draw for those looking for a luxurious lifestyle filled with an abundance of recreational activities. The 27-year-old Fairbanks Riding Club complements the 600-home development exceptionally well. It's the perfect landing spot for horse-owners who also love golf, tennis, hiking, fishing, and an active social scene.
Trees surround the amenity-laden club and offer a park-like setting for riders of all ages and skill levels. The facilities include:
A 36 stall barn with yoke-style guards and long, central breezeway

20 covered outdoor corrals

Six turnouts

Three arenas

Mirrored dressage court

European walker

Direct access to Fairbanks Ranch riding trails
The club accommodates training, grooming, and areas for hand grazing. As it's situated within the 24-hour guarded and gated Fairbanks Ranch community, the club features 24 hours, 7-day week security, as well as its own occupied security entrance.

While the main draw for Fairbanks Ranch homeowners, the Fairbanks Riding Club is also open to non-residents, allowing residents from other areas of Rancho Santa Fe and beyond to board, practice, and learn about their passion at this prestigious location.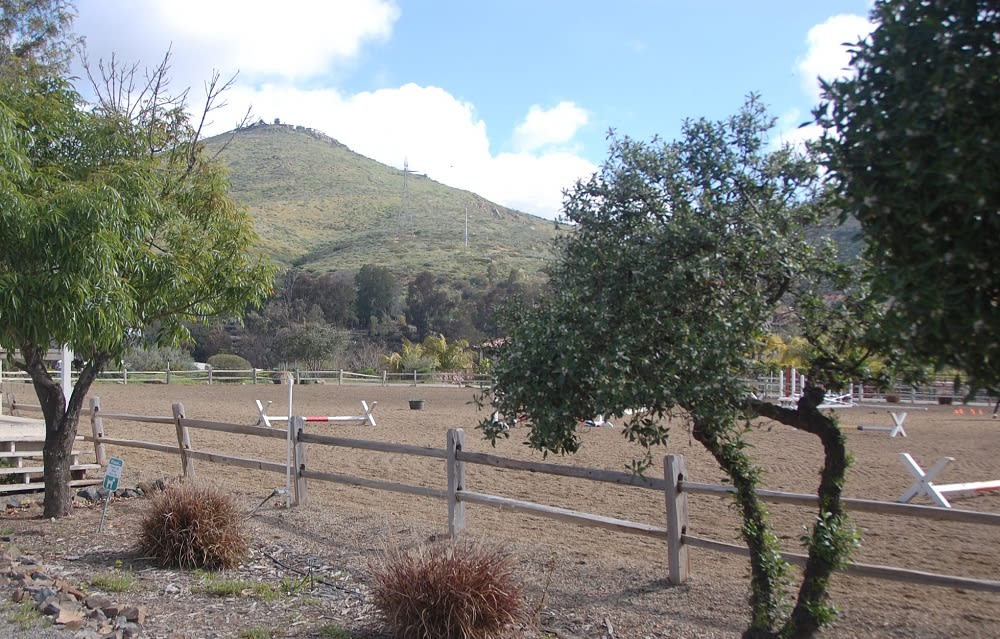 Rancho Cielo Equestrian Facility is an equestrian enthusiast's dream. Neither club nor community, Rancho Cielo's focus is wholly on rider and horse. First opened in 2016, the facility sits on a stunning 11-acres, with the gently rising hills of Rancho Santa Fe beautifully framing the site. But the true allure is what is in store for those training, riding, or boarding a horse. Featured amenities include:
40 total stalls spread across four separate barns with in/out access

Numerous sheltered corrals range from 12'x24' to 24'x48'.

Large tack rooms

Upgraded cross ties and wash racks

Five arenas, including two jumping arenas, one regulation dressage arena, one Western ring, and one Western schooling arena

Access to Rancho Santa Fe's network of trails
In addition to its boarding, care, and riding service, Rancho Cielo is home to some of the best training services in Southern California. Hosting programs that take advantage of the top-flight facilities, riders of all skill levels are never disappointed with a visit to Rancho Cielo. They play host to a number of local trainers and teachers, including AP Dressage, Concord Equestrian Center, Finer Hunter Jumpers, Liz Place Performance Horses, and Silver Spur Riding School.
Searching for Rancho Santa Fe luxury real estate?
Recognized by the Wall Street Journal as one of the nation's top luxury real estate agents,
Linda Sansone
's years of experience, analysis, and local expertise will ensure you find the perfect Rancho Santa Fe home for your needs.
Contact Linda Sansone
today to begin your Rancho Santa Fe home buying journey.