Supply and demand
Homes for sale in Rancho Santa Fe, CA, have consistently sold at or above asking throughout the past year, and inventory remains low. With such a high level of demand among buyers, it's likely sellers will experience little to no wait time when listing their Rancho Santa Fe homes for sale. In November 2021, active listings in 92067 were on the market for just 26 days before going under contract, with predictions for 2022 showing similar numbers.

With monthly inventory steadily on the decline, real estate appreciation rates trending upward— an opportunity is presenting itself for Rancho Santa Fe homeowners. Homes across the nation are predicted to increase 6.6% early next year and demand will remain at an all-time high. Homes in Rancho Santa Fe have been selling for a median price of $3.9 million with many homes receiving multiple offers. 2022 predictions show these trends will continue in Southern California, as more people are selling homes throughout the nation and looking for new suburban neighborhoods to settle down in.
Low mortgage rates
2021 began with record-low mortgage rates for homebuyers, but 2022 predicts a slight rise. While rates settled around 3% throughout 2021, the National Association of Realtors predicts rates will climb to at least 3.5%, or higher, by the end of 2022.

With the drastic drop in rates during 2021, buying a home became a more affordable option for some. People across the nation took full advantage of low rates, remote work, and professional flexibility, even as housing prices continued to soar throughout the year. But 2022 may level out as rates rise, along with home prices, which may negatively impact the seller's market later in 2022.
Remote work and increasing job opportunities
More individuals are looking for homes now than ever, but there aren't many on the market. Working remotely has afforded families the opportunity to move out of cramped city living and into suburban sprawl. A home that once worked well for those with a daily commute to an office is no longer necessary for many homeowners and many families are looking for larger properties to accommodate their new work/life balance.

Jobs also changed significantly in 2021, providing new opportunities with flexible working environments. San Diego has more remote-friendly jobs than any other startup city, and 40% of San Diego businesses offer some form of remote work, both full and part-time. No longer tied down to a location for a career, people are looking to explore new places to live and Rancho Santa Fe is a top destination for wealthy San Diego homebuyers and their families.
An attractive community
The Rancho Santa Fe neighborhood is an excellent choice for those seeking a new community to explore, making luxury homes in this area highly desirable, often selling for list price or higher. The census-designated community is rich in culture, offers gorgeous views, and is home to amicable neighbors and top-notch amenities.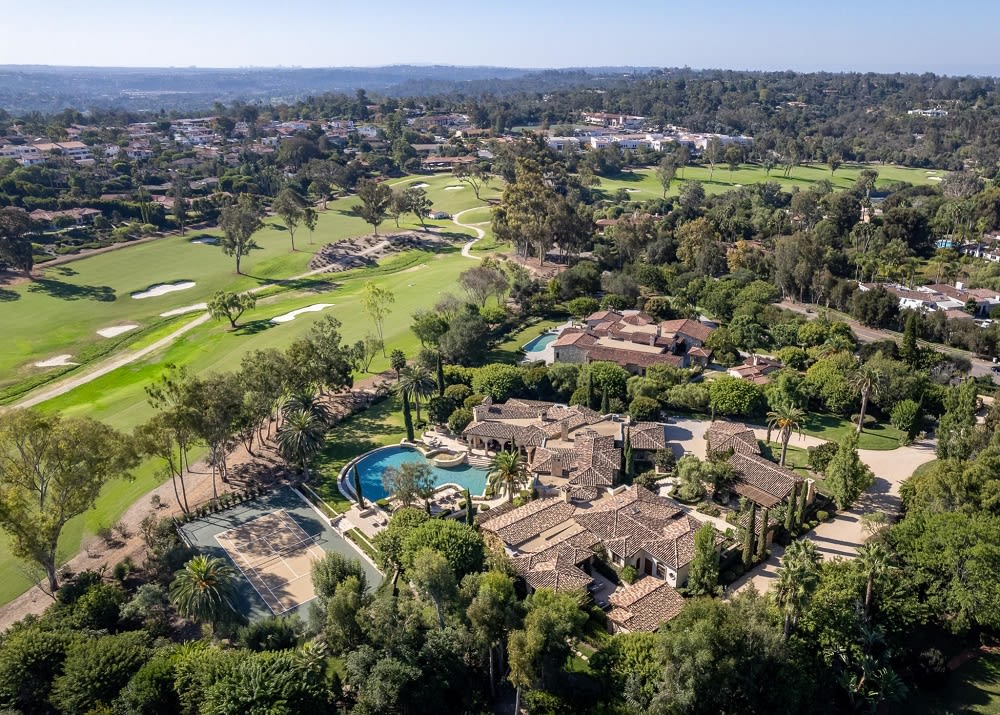 As far as suburban living goes, Rancho Santa Fe is an idyllic Southern California gem, and it's one of the most coveted neighborhoods in San Diego County. With a small population of just over 3,000 residents, the area is an extremely desirable place to own a luxury home. Historically, houses have not lasted long on the market—and the competition to own a home in this area is growing with companies like Google, Intuit, and Illumina located nearby. Purchasing a home in Rancho Santa Fe is a luxury investment, as most homes sell well into the million-dollar range. Consequently, potential buyers are fiercely dedicated to the house-hunting process, and realtors are often willing to go the extra mile to make a purchase. If you're looking to sell your current home in Rancho Santa Fe, be ready for enthusiastic and determined buyers all around you—and hire the right agent.
Key things to remember when selling a home
Getting your home market-ready is the key to a successful listing. If you're looking to take advantage of a seller's market, don't forget to consider these important factors when selling your home in Rancho Santa Fe:
◾ Price it right
In a competitive market, it's important to make sure your home is listed at the right price because it will likely sell at or above list price. With fewer properties, potential homebuyers don't have much room for negotiation—take advantage of the opportunity to list your property fairly and be flexible if you receive multiple offers.
◾ Repairs
Take time to walk through your home and make all necessary repairs, so your it is 100% ready for the scrutiny of potential buyers.
◾ Make sure it's show-ready
Staging is one of the most influential factors in selling a luxury home. Make sure it's magazine-ready and worthy of a higher price tag.
◾ Market your home with an experienced agent
In a small community like Rancho Santa Fe, it's critical to enlist the help of an experienced real estate agent in order to sell fast—and earn the highest possible offer for your luxury home for sale. Do your research and find an agent who has extensive experience and will keep your best interests in mind.
Predictions for 2022 show home sales tapering off, so now is a great time to take advantage of the lower inventory in Rancho Santa Fe and list your home. With less current inventory in Rancho Santa Fe and the surrounding communities in San Diego County, it's more likely your home will sell at or above asking price within a number of days. The market is still red-hot, but it won't stay that way much longer. Take advantage of this historic time and get your home ready to sell now.
Listing real estate for sale in Rancho Santa Fe?
If you're thinking about selling your Rancho Santa Fe luxury home, reach out to Linda Sansone. Linda is a top-producing local agent serving Rancho Santa Fe and the surrounding communities, who specializes in buying and selling luxury homes. For professional, knowledgeable, and responsive service that goes unmatched in San Diego County, contact Linda and her team today.