Rancho Santa Fe
is a high-end neighborhood on the outskirts of San Diego, California. Home to many celebrities and high-net-worth individuals, Rancho Santa Fe is a great place for those who wish to live a luxurious lifestyle with a rural feel.
This neighborhood has a notoriously great school system, open parks, and an exceptionally quiet community. Rancho Santa Fe homes embody this relaxed yet upscale environment with their specific luxury home amenities. To see what luxury buyers are looking for in Rancho Santa Fe homes, find out more here.
Seven amenities that make your Rancho Santa Fe home stand out
Rancho Santa Fe luxury real estate has certain high-end amenities that align with this upscale neighborhood. As you look for Rancho Santa Fe homes, keep your eyes open for these amenities.

1. Enjoy the California sun with an outdoor kitchen and pool
Outdoor kitchens are essential throughout all of Rancho Santa Fe. Not only does this amenity
increase the home's value
, but it also helps lower utility costs when you cook outside. Enjoy relaxing in the pool and entertaining in your outdoor kitchen poolside with your family and friends. These amenities are great for those who love to entertain since they make throwing parties a breeze, especially with California's superb weather.

2. Bring the cinema to you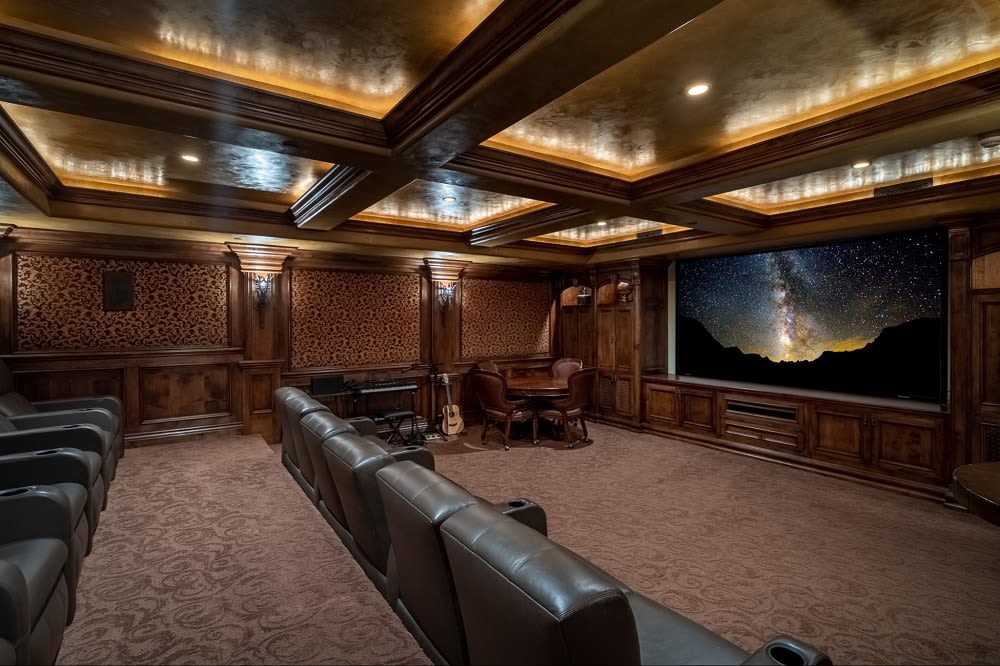 Lux Home Theater from 5219 El Mirlo, RSF, Just Sold
A home theater allows you to have the movie experience while being in the comfort of your own home. Within this space, you can watch movie marathons and have total control over the selection. Immerse yourself in surround sound and hear the movies the way the directors intended them to sound. When you have a home cinema, you can customize the space to your liking, whether that be with sofas or reclining chairs. A home cinema is a great amenity for a rainy day spent inside and will appeal to prospective buyers of Rancho Santa Fe homes who like to entertain.

3. Create your own tranquil space
Due to the pandemic, we have spent more time at home than we would have in the last couple of years. Transforming your space into your own peaceful sanctuary is crucial. Luxury home buyers often look for bathrooms that have
spa-like amenities
. Saunas, indoor pools, and other benefits catch the eye of those looking for Rancho Santa Fe luxury real estate. There are various benefits to having a relaxed environment, such as a spa bath, like alleviating aches, reducing stress, and lowering blood pressure. Unwind with your own spa at home.

4. Create more space with a walk-in closet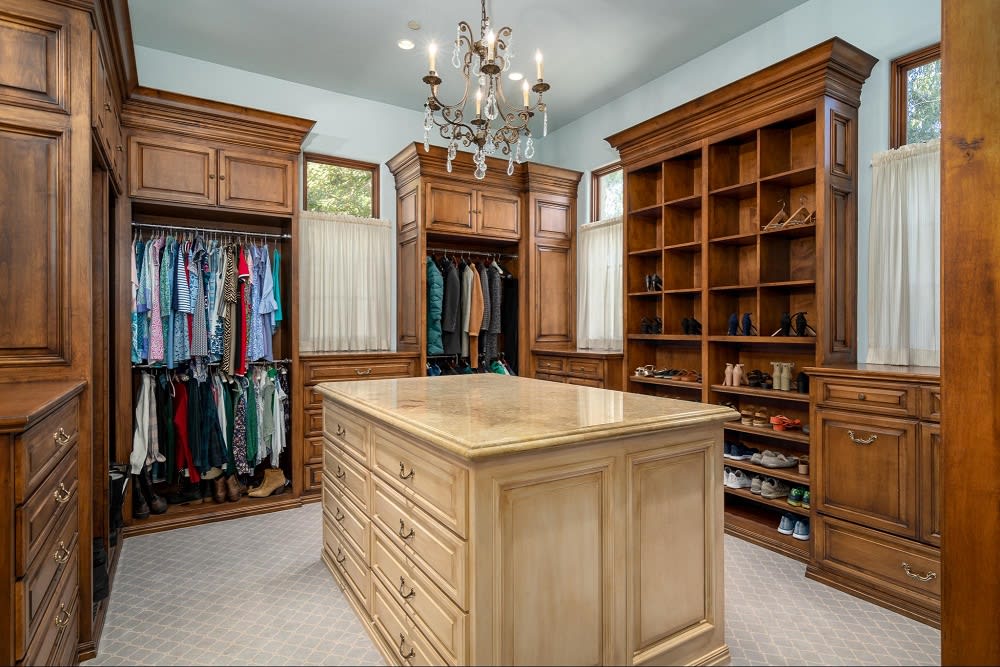 Walk in closet at 17285 Avenida de Acacias, Rancho Santa Fe Covenant

Walk-in closets add an element of luxury to any home. Adding this amenity will allow potential buyers enough room for their large wardrobes and extra storage. Some luxury buyers specifically look for dual closets, but a walk-in closet is the way to go. These added spaces increase home values along with making a perfect environment for a dressing room. This added privacy is an exceptional way to create a comfortable space to unwind and start your day.

5. Open up your space with an open floor plan
In an open floor plan, there is less separation between major rooms, which cultivates a space ideal for bonding and connection. This type of floor plan eliminates barriers, which increases light and makes entertaining significantly easier. Additionally, these open-concept layouts add a layer of comfort and better traffic flow for those with larger families.

6. Entertainment in the game room
Over the past couple of years, luxury homeowners have found a way to bring entertainment to them without having to leave their property. A game room can provide this experience for owners of Rancho Santa Fe luxury real estate. This space encourages meaningful family time and creates an environment of relaxation. Game rooms can contain board games, arcade games, video games, or virtual reality devices, as well as pool and foosball tables or dartboards. Want to
take it to the next level
? Consider adding a bar, building an indoor slide for younger kids, or adding some skylights to ensure you will have plenty of light for enjoying your games.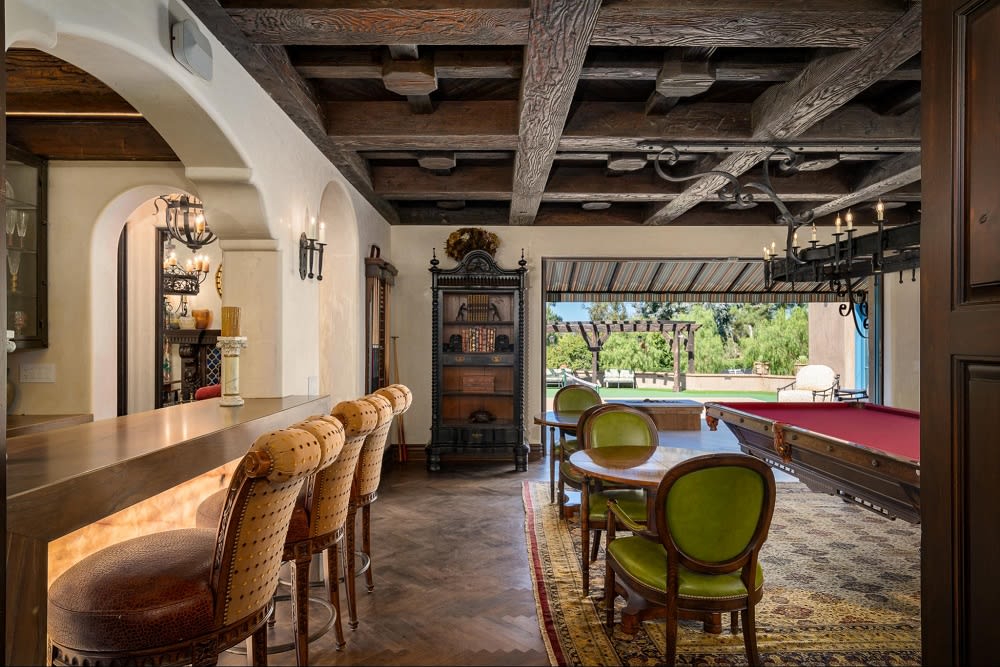 Billiards room and full bar open to Pickleball court and viewing area, RSF Covenant

7. Modernize your home with updated technology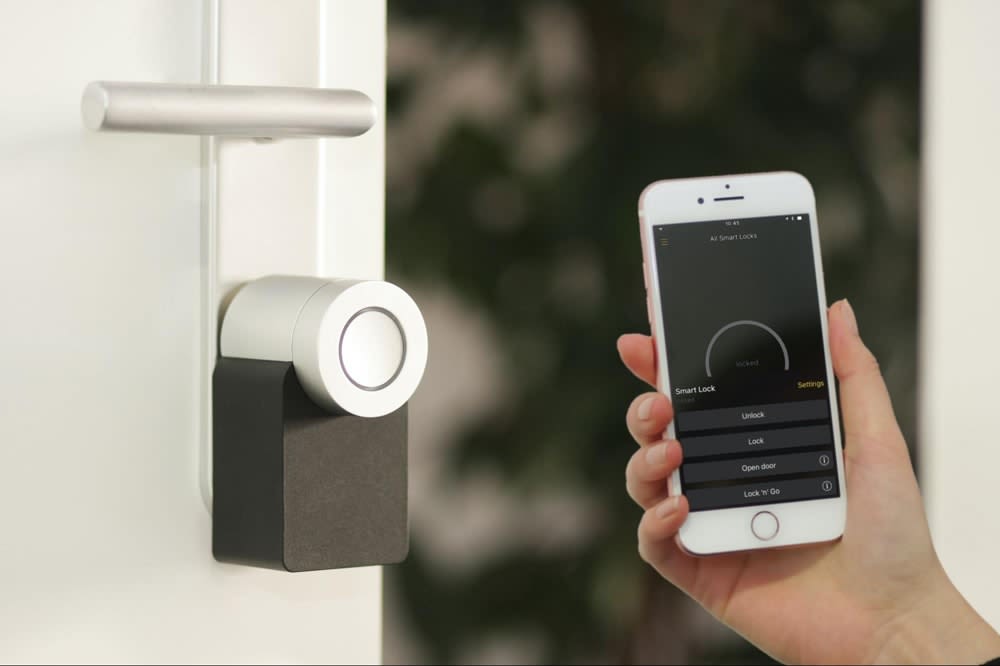 Buyers of Rancho Santa Fe homes for sale want all the latest in technological advancements. Some of the top features home buyers specifically look for are
home security systems
that ensure top-notch surveillance, automated heating and cooling thermostats or floors, and smart lighting technology. Most homes with modern technology allow homeowners to control these systems through voice, app, or other convenient forms of activation. There has also been a rise in homebuyers specifically looking for water-efficient homes, which limit unnecessary use of water.
Selling Rancho Santa Fe homes
Now is
a great time to sell your Rancho Santa Fe home
. If you're planning to sell your home, one of the best steps to take is to reach out to an experienced local agent who can go through your home with you and make suggestions for
high ROI improvements
. Based on their advice, you can choose projects that will return a large portion of your investment, and that will catch the eye of buyers who see your home listing.
Buying Rancho Santa Fe luxury real estate
Are you looking for a home that has the above-mentioned amenities? Would you rather look for a new property rather than add these amenities to your current home? When you work with an experienced local agent, you can make plans to
buy and sell at the same time
so you can upgrade to a larger, nicer home that has all the amenities you and your family need to be comfortable and happy.
Ready to take the next steps and buy or sell Rancho Santa Fe homes? Contact
Linda Sansone
for expert guidance.

*Header: 17285 Avenida De Acacias, Rancho Santa Fe Covenant