If you missed our Insider Intel open meeting, not to worry, here is a quick recap along with the list of homes sold in Rancho Santa Fe for November.
Kelly LeClair moderated the panel that featured
in-house economist, Steven Thomas, VP & GM of PSIR Orange County, Mike Bianchi, and Founder & President of San Diego Funding, Linnea Arrington
, as they took a look back at the market in 2021 and looked forward to 2022.
A few key takeaways: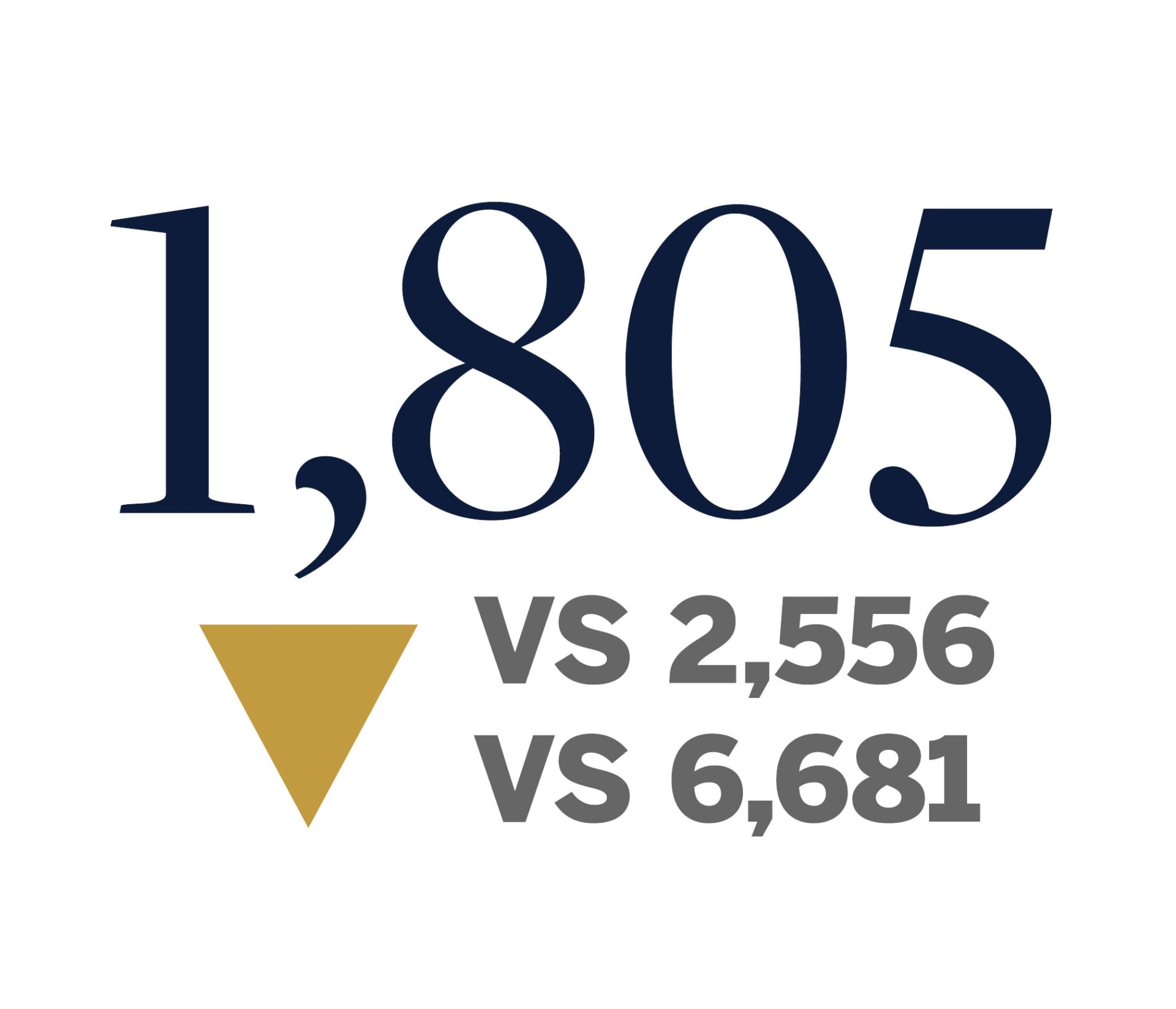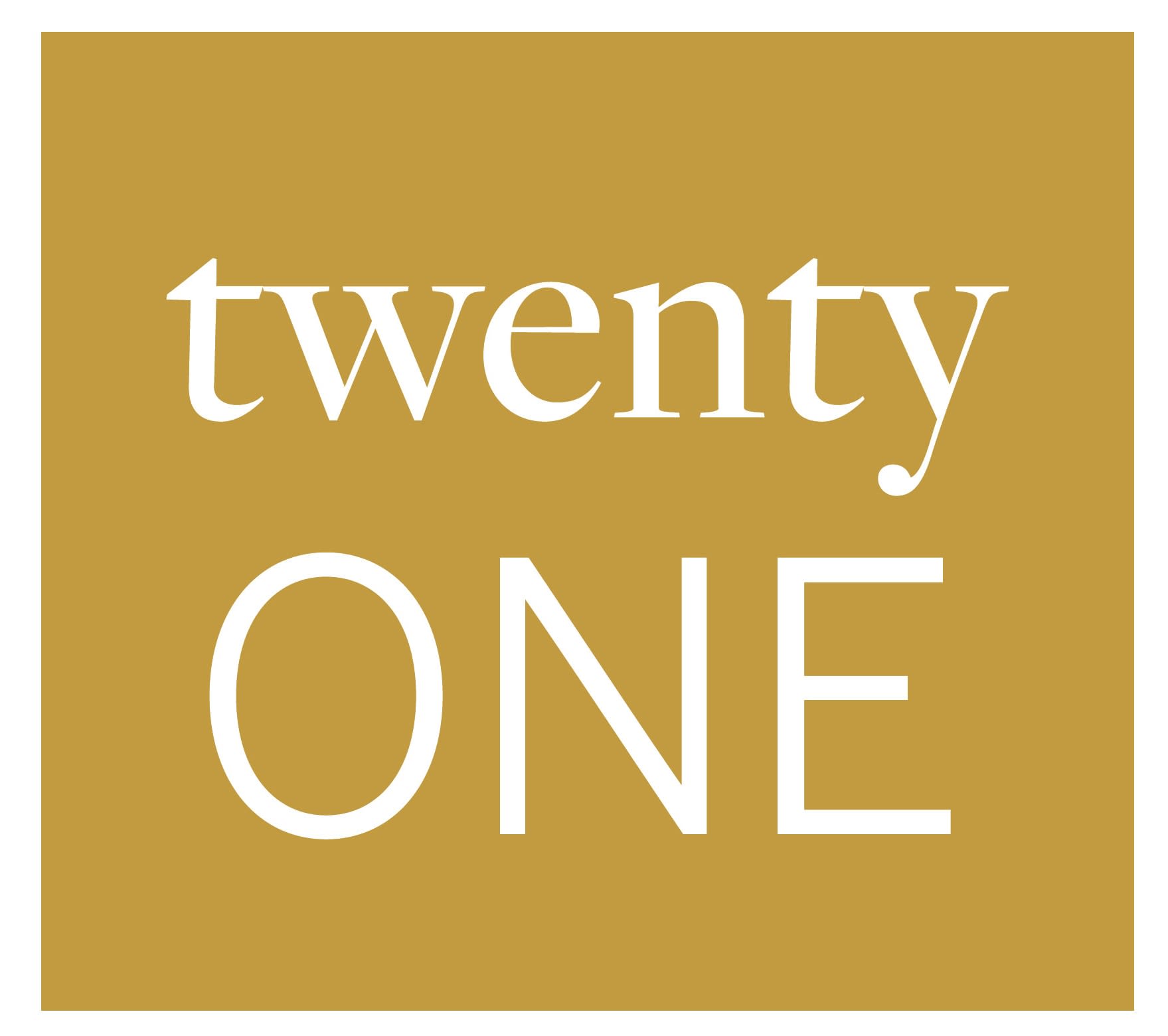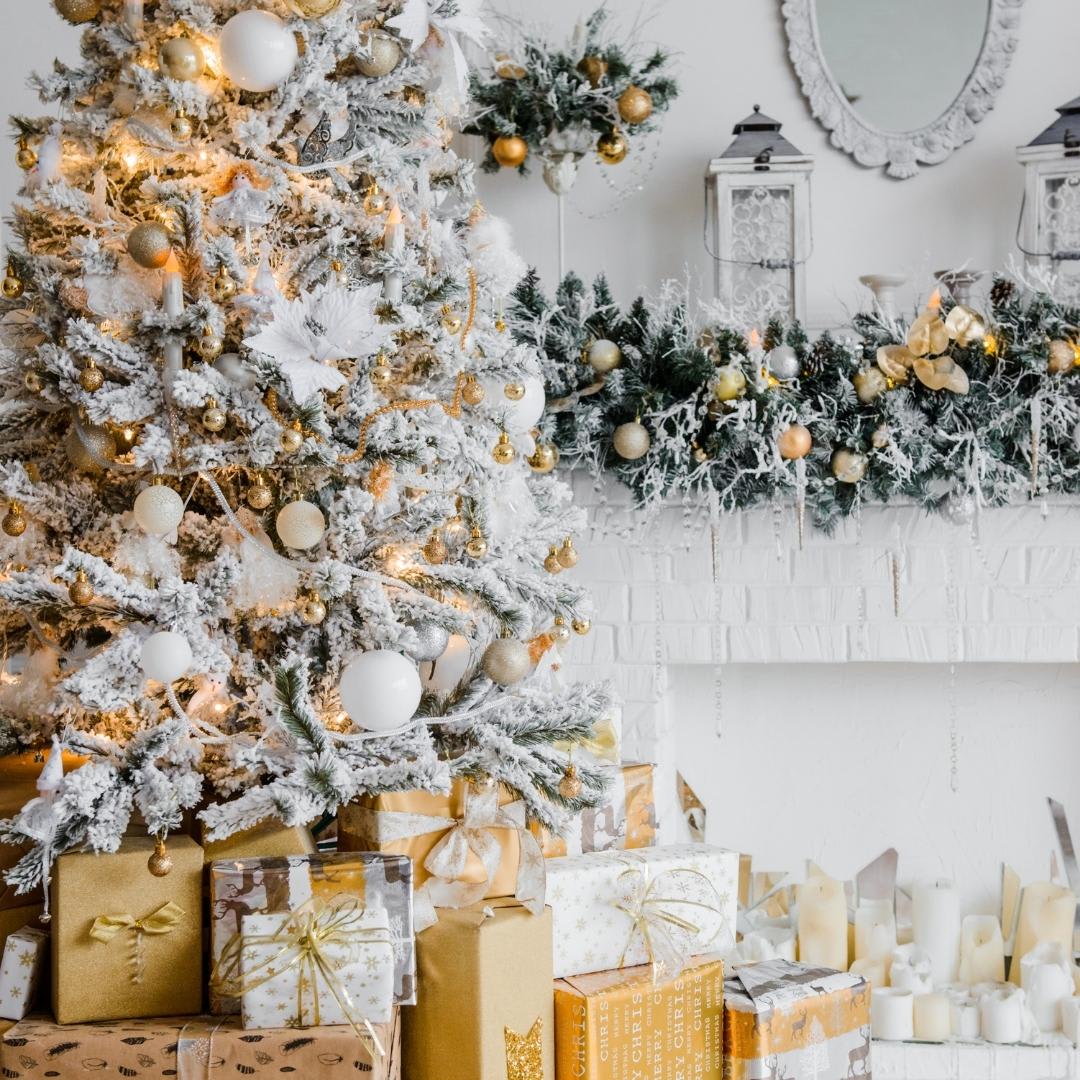 In San Diego County lack of home inventory amidst skyrocketing demand has lead to equally skyrocketing home values. There are about 1805 homes on the market right now and that number will continue to drop until Jan 1st. That is compared to 2,556 on the market at the end of 2020, already a record low. The 3-year average from 2017 to 2019 (omitting 2020 due to COVID skewing the data) is 6,681 – WOW. Santa, all we want for Christmas is more inventory!
In San Diego County the average market time right now is 21 days
– the panel are labeling this an
Insane Seller's Market
– anything below 60 is a
HOT Seller's Market
and anything below 80 is still a
Seller's Market
.
Seasonality is Back – we are back to seeing the more typical slowing after the Thanksgiving holiday, a few less Buyers in the market and some Sellers waiting for 2022. Buyers and Agents alike are experiencing a bit of burn out after such a crazy year.
TIP FOR BUYERS: Be prepared and make your best offer upfront - Mike Bianchi

POSITIVE INDICATORS : There is so much money coming into the market. I'm seeing some of the highest credit scores across the board. As a reflection of the overall health of the economy the signs are positive. There is enormous wealth in real estate right now. - Linnea Arrington
Some of the panels predictions for 2022:
Return to more normal housing seasons BUT with a HOTTER start than normal.

Normal years get hot in the spring but 2022 will start off hot, get even hotter in the spring, and then taper off to a more normal level in the 2nd half of the year.

Appreciation in 2022 – 8%-10%

Demand will cool slightly YoY and inventory will increase.

With more options you will see an increase in the Move Up seller.

Interest rates will go up, but very little – they should remain between 2.75-3.5% - with little to no impact on the market. The panelists don't imagine rates could even begin to have an influence on the market until maybe 4% (which they don't see happening) and even then it would still be sellers market.

Buyers will remain motivated but not as willing to stretch.
Rancho Santa Fe Home Sales - November 2021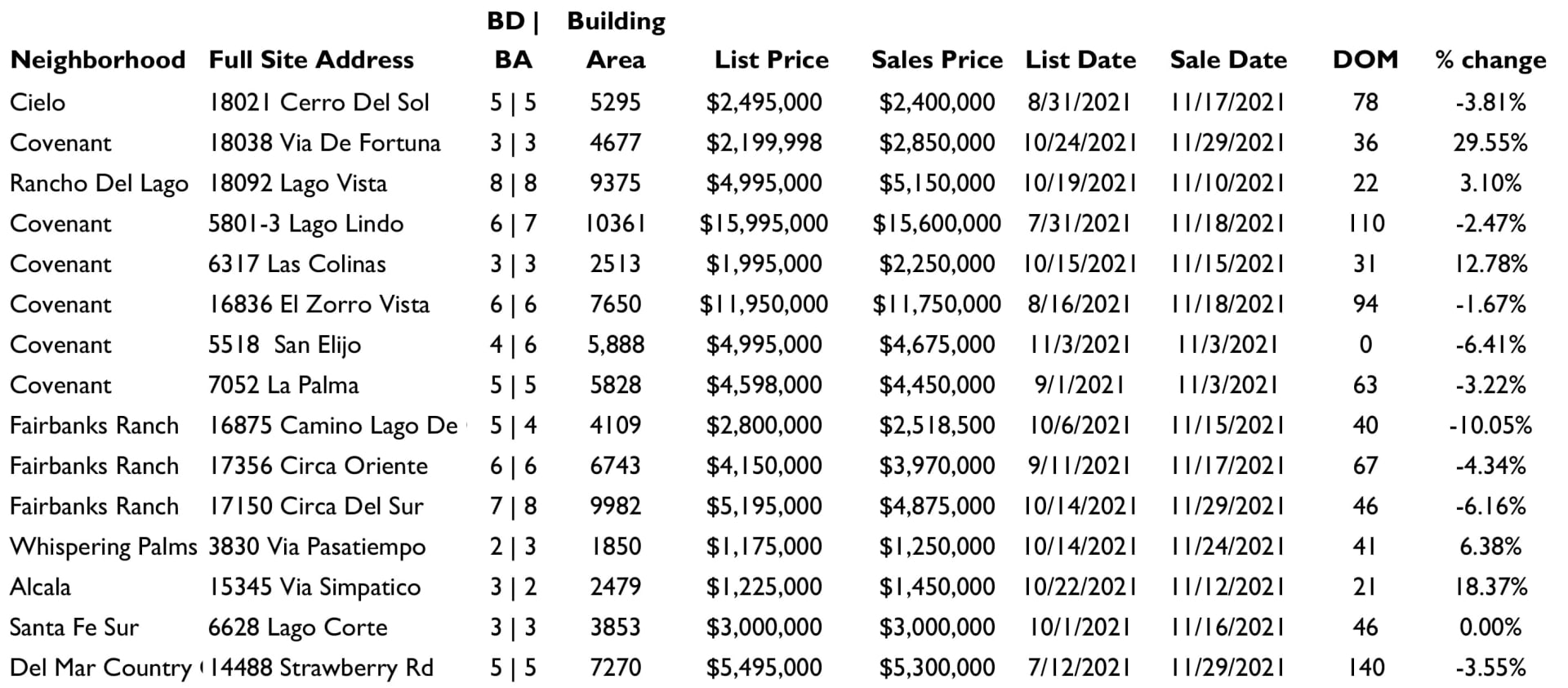 *Sourced from public information. It is deemed reliable, but not guaranteed.
% Change = % change from List Price to Sales Price DOM = Days on Market Bd = Bed; Bh = Bath