Nestled along the gorgeous oceanfront and just above the beautiful Torrey Pines State Reserve,
Del Mar
is the perfect spot to enjoy nature in a distinctly luxurious beachfront property. But there's much more to Del Mar than the gorgeous views, eclectic homes, and serene neighborhoods. Located just moments from Del Mar beachfront homes are plenty of fun activities to occupy your time this summer.
From delectable restaurants to delightful entertainment, you'll find plenty to do near your home in Del Mar. Trails,
community events
, beachfront events, and much more fill the city's event calendar. There are plenty of great options if you're ready to get out and explore your Del Mar community over the hot summer months.
1. Del Mar Farmers Market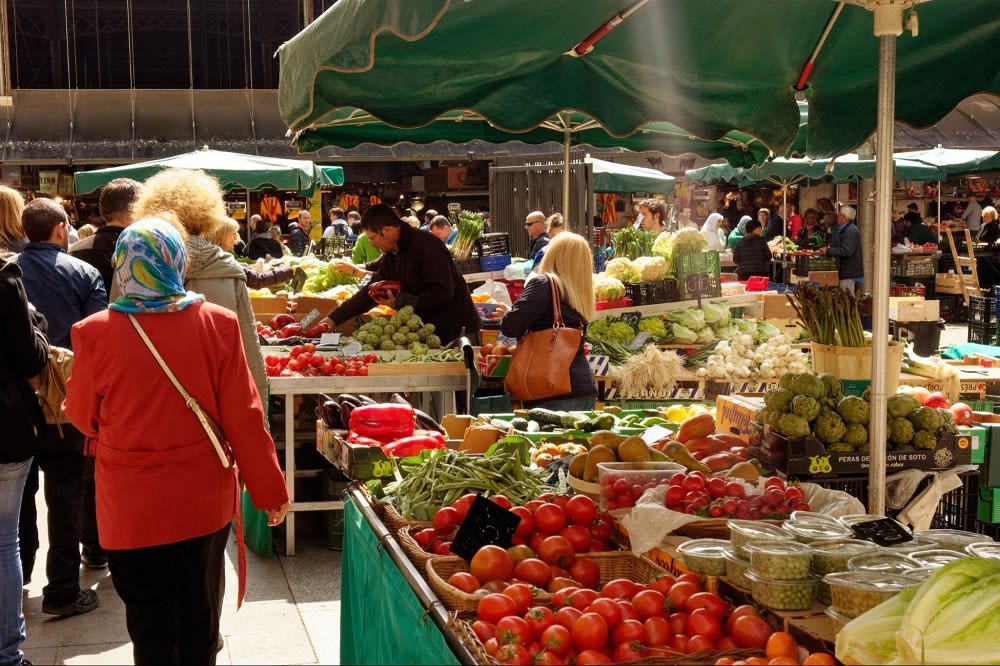 Do you enjoy celebrating fresh local produce and privately crafted goodies from friends and neighbors? Then you'll love the
Del Mar Farmers Market
! Throughout the year, but especially during the warm summer months, you'll find a variety of products from
local vendors
, including:
Farm-fresh eggs

Seasonal, pesticide-free fruits

Seasonal, pesticide-free vegetables

Potted herbs

International cuisine offerings such as French, Asian, Thai, and more

Seafood samples and fresh fish

Homemade and specialty cheese

Fresh bread and other baked goodies

Snacks like hummus, kettle corn, and fruit juice

Local and privately-crafted honey

Vintage clothing

Fitness clothing

Handwoven goods

Coffees, teas, matches, and smoothies
Simply head down to the civic center parking lot any Saturday between 1 p.m. and 4 p.m. to explore the delights available at the Del Mar Farmers Market. You can also take part in one of the frequently hosted
fitness classes
! Plus, as a bonus, you can know that the entire affair is certified and non-profit, giving back to the Del Mar community. The Del Mar Farmers Market is an event you don't want to miss this summer!
2. West Brew Del Mar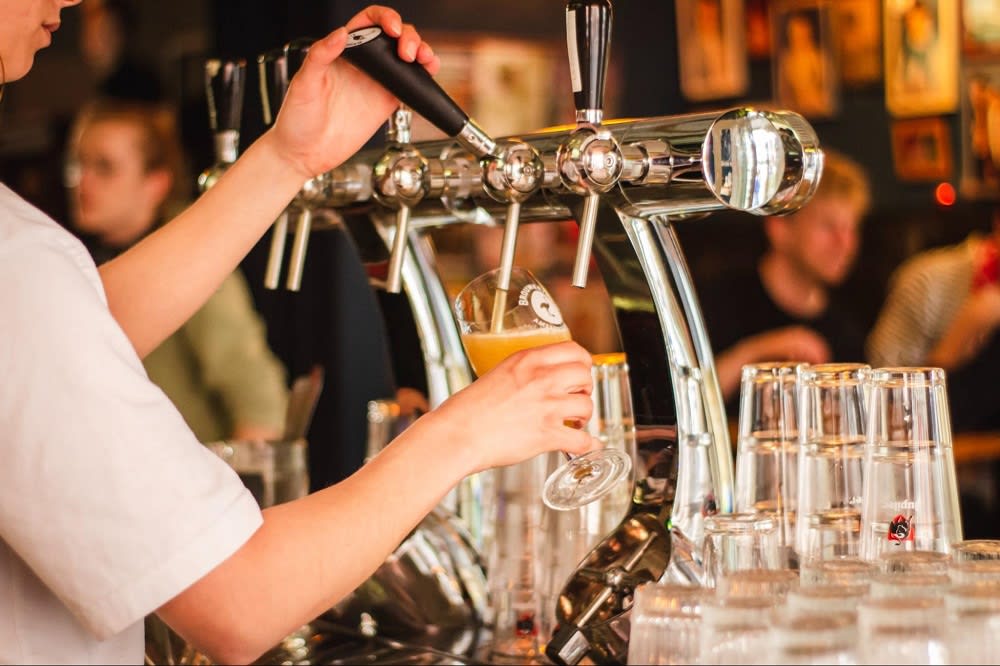 West Brew is a local
Californian brewing company
founded in Vista, Calif. Its Del Mar location attempts, like the rest of the West Brew tasting rooms, to showcase some of the most refined flavors of the West in its craft-brewed beers. In Del Mar, you'll find a restaurant and tasting room that's a popular site for local events.

Throughout the summer, the West Brew Del Mar tasting room hosts live music from artists such as Cali Taylor, Girassom, Sunset Harbor, and more. Drop by between 5 p.m. and 8 p.m. to hear a live concert and enjoy delectable food and tasty beers. Happy Hour is from 2 p.m. to 5 p.m. if you don't care about the music, and you can get a special ticket for 15% off your meal during the Del Mar racing season (which ends in September).

You can enjoy craft beers of all varieties at the brewery, from IPAs to pilsners, lagers, porters, stouts, blondes, pale ales, sours, fruit beers, and even hard seltzers. You can also enjoy a burger, chicken strips, grilled cheese, a Bavarian pretzel, and a variety of other hometown American delights alongside your beer.
3. Daybreak at Del Mar race track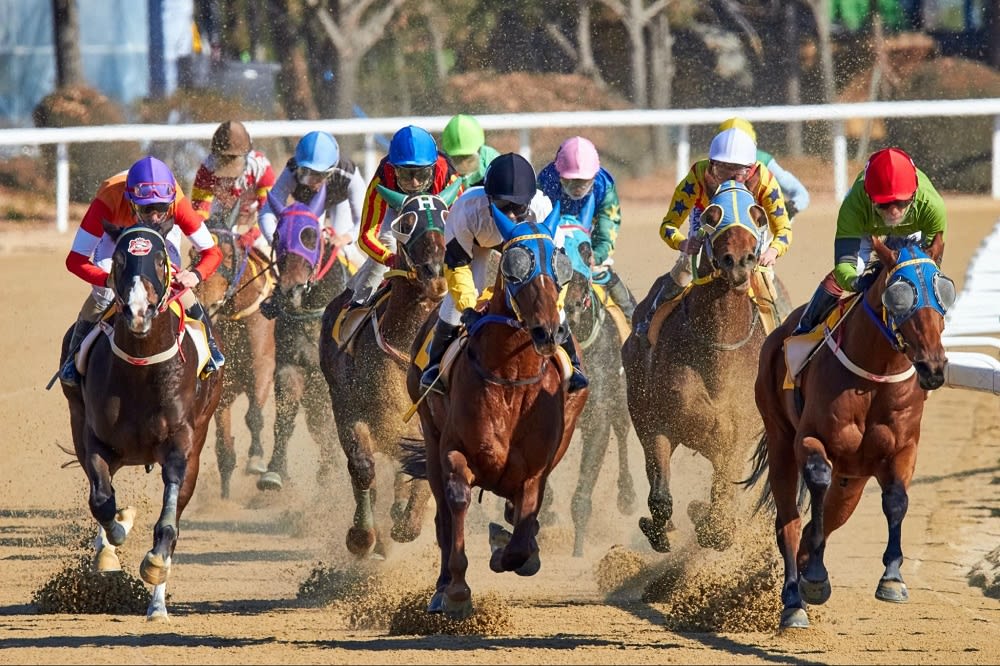 Do you enjoy rising early on the weekends to celebrate the sunrise? Are you a big fan of horses and interested in seeing them train for their races? Then you want to check out the
Daybreak at Del Mar Race Track
event this summer. Every Saturday and Sunday, you can head to the racetrack bright and early to get a glimpse of the horses training at open-air tables provided for your enjoyment.
You can sip coffee at your seat and watch while enjoying the commentary of Michelle Yu, a horse broadcaster and horsewoman with plenty of insight to share. Just head to the
Clubhouse Terrace
every Saturday and Sunday after stopping at the food concession stand to pay for your parking ticket.
4. Art of Racing
If you're in town on August 6th, you don't want to miss this
delightful event
. Just head to the beautiful
Plaza de Mexico
between 12 p.m. and 2 p.m. to enjoy a walk through a gallery of art celebrating the beauty of thoroughbreds. You'll find yourself slipping into an artistic paradise when you enter the plaza filled with music, live painting, and a delectable wine bar.

You can purchase any of the paintings available at the event while sipping your wine and soaking up the atmosphere of a room full of horse lovers. If you're in Del Mar to enjoy as much of the racing fun as possible, this event is one you can't skip.
5. L'Auberge
If you can't get enough live music, check out the delightful live music offerings at L'Auberge. L'Auberge Del Mar is a gorgeous resort overlooking the Pacific Ocean with luxury suites and delectable
dining options
. During the L'Auberge Live events, simply head to the living room bar or the Sunset Terrace to enjoy live music from various artists.

Every Wednesday through Sunday, you can find someone new performing at L'Auberge. Sit down to enjoy a relaxing drink and comforting delicacies while reveling in the sounds of passionate, talented artists on California's beach.
6. Ocean View Bar & Grill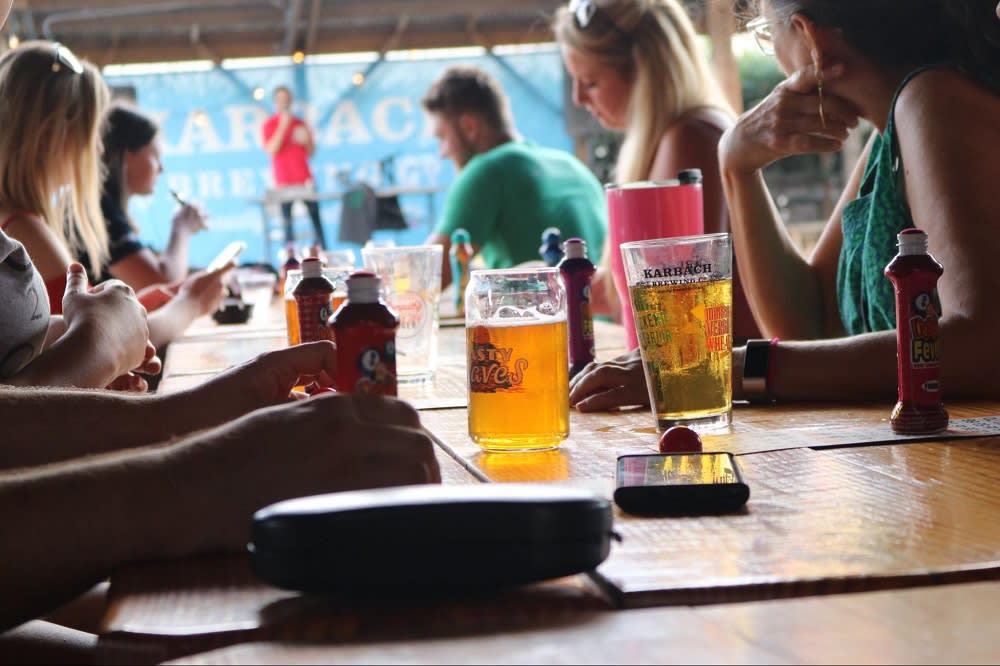 The
Ocean View Bar & Grill
is one of Del Mar's most popular restaurants, located in Hotel Indigo right next to the pool, with great ocean views. You can sit at a patio fire pit to enjoy summery cocktails and tons of delectable appetizers or meals while listening to live music. This event is built around a stunning oceanfront ambiance that you won't be able to get enough of.

Friday or Saturday, head to the bar and grill from 7 p.m. to 9 p.m. to enjoy live music from Tom Cherry (Fridays) and Jeff Moore (Saturdays). While there, celebrate with juicy burgers, luscious chicken, unique appetizers, and crafted cocktails. You can't miss this weekly event if you like good food, music, and a luxurious atmosphere!
7. Taste of the Turf
Every Sunday morning, head to the
Turf Club
at the Del Mar Fairgrounds and race track to enjoy local cuisine with a fantastic view of the races. You can gather your friends to reserve a
private table
where you can enjoy a delectable three-course brunch, bottomless mimosas or bloody marys, and a seat at the table where you can enjoy the whole race.
Slip into your nicest clothes to meet the
dress code
for the Turf Club and head out to enjoy fantastic racing, delicious food, and all the morning cocktails you could desire!
8. Uncorked Wine Festival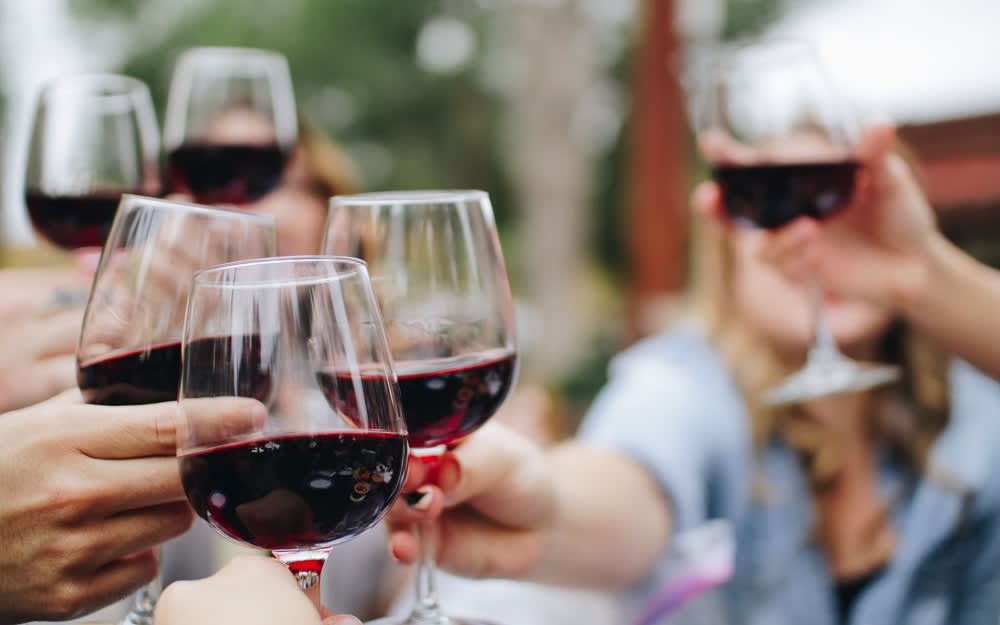 Are you a big wine lover? You don't want to miss the annual
Uncorked Wine Festival
in August! At this special event, dress up in your finest clothes to enjoy over 100 varieties of wine and champagne from around the world! You'll also find delightful local food trucks and fun music playing all night long. The best part? It's on the stretch run, so you can watch the races while enjoying the best sips and bites!
First, choose your
ticket package
($85 for four hours of tasting or $65 for three hours). Proceeds benefit
Urban Surf for Kids
, a surf- and water-based therapy program for foster and at-risk kids. You won't miss enjoying a good drink and a delightful evening at the Del Mar Wine Festival, all while knowing your money will help kids in need!
Celebrating life in Del Mar, California
Del Mar is a gorgeous and exciting place to call home! Every summer, you can pick from various events to celebrate living along the ocean near talented artists cut from every type of cloth. Delectable eats, stunning views, and a fun-filled community make Del Mar one of the best places in California to call home.
If you're interested in finding and settling down with some of the gorgeous
Del Mar real estate
available,
reach out
to
Linda Sansone & Associates
to discuss your options. With a bit of help, you'll be able to find the perfect Del Mar luxury real estate so that you can start enjoying your life on the oceanfront with no shortage of great events to keep you busy.