A small number of custom-designed-and-built homes make up the Rancho Pacifica real estate community, spread across almost four hundred acres of rolling hills with spectacular views of the ocean, mountains in the distance, and the valleys below. Since there is more acreage than homes within the community, many of its open spaces give the impression of seclusion.


The winding roads of the community further add to the feeling of being far away from everything in your very own private resort. Large estates have added acreage, giving privacy, while smaller homes still maintain large lots with meticulous landscaping, shading them from nearby neighbors. Here are some quintessential aspects to consider when looking at Rancho Pacifica real estate.
Indoor and outdoor spaces will make entertaining simple for you and fun for your guests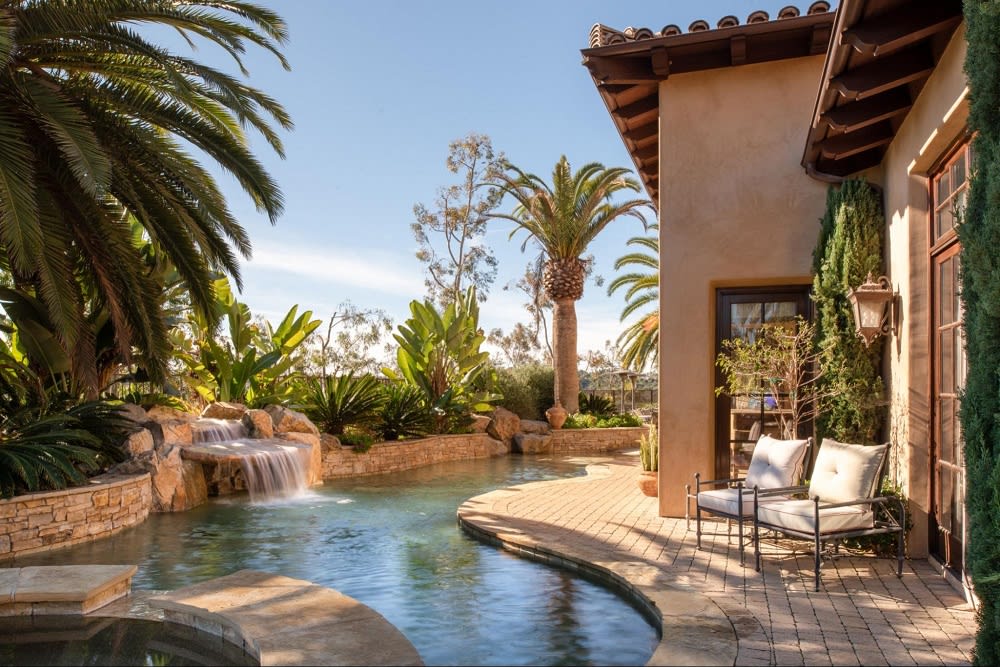 Sold in Rancho Pacifica - 5191 Rancho Madera Bend, Represented Sellers
Your family and friends will love attending parties and holidays at your Rancho Pacifica estate. There will be no need to crowd into a smaller space for larger gatherings when your guests can easily flow from indoors to outdoors through the opened panoramic folding doors separating the rooms. The lush landscaping designed to complement the stone patios will put everyone in a cheerful mood, minimizing the risk of family drama. Choosing between a very long community table or smaller intimate tables for dinner will be your biggest challenge, as space will not be a problem.

Beeside Balcony
is a chef-owned restaurant with catering services in Del Mar, so you will not need to cook unless you want to show off your skills in your professional kitchen. Pathways leading to secret gardens will allow everyone to wander at their own pace while taking in the spectacular views. Later in the evening, the firepit will add ambiance to an already nicely lit space while everyone is winding down with their favorite nightcap. When your guests are all gone, you will be able to recharge by relaxing poolside as the warm breeze rustles through the palm trees and water trickles from your custom-designed waterfall.
You will be in an ideal location with access to everything
Rancho Pacifica real estate may feel like a tropical resort miles away from everything, but you will be only minutes away from urban amenities like restaurants and shops. Rancho Sante Fe is a unique small town a mere five miles away, with shops, restaurants, and other businesses you may need. Del Mar is a ten-minute drive away, with fabulous beaches — for when you need some sand between your toes — and other urban amenities.


Your Rancho Pacifica real estate will be surrounded by nature preserves and parks, which allow you to explore the beauty around you, and golf courses; take in the views while challenging your friends. Downtown San Diego is thirty minutes away for those times you need to experience the energy and culture of a major urban area or need to commute to work.
Unique shopping venues are perfect for exploring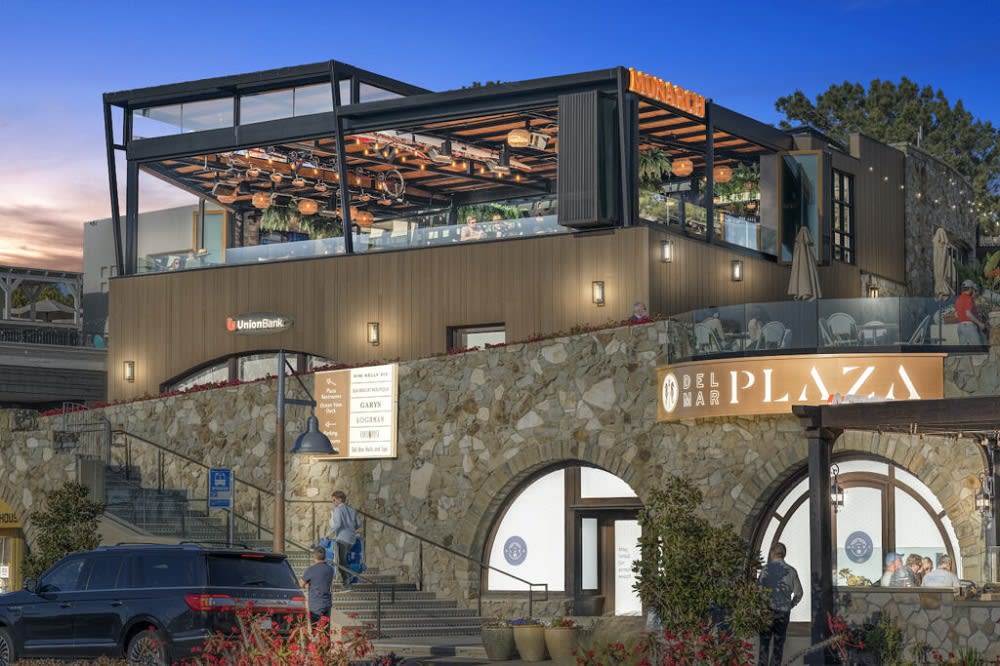 Del Rayo Village
is less than five miles away from the homes for sale in Rancho Pacifica and is the perfect place to have some fun while running errands.
GSB Men's Clothier
will make a custom suit or jacket for your next event or casual business meeting, and
Floral Palette
will keep your home looking fresh with seasonal designer arrangements. The
Del Mar Plaza
is an open-air plaza with many small boutiques like
Coco Rose
, where you will find the perfect new outfit.
Every Saturday afternoon from 1 pm – 4 pm, the
Del Mar Farmers Market
is open. It is a non-profit organization that gives local farmers and artisans a place to sell their goods. Spend the afternoon with amazing ocean views, live music, and delicious food, either pre-prepared for you or fresh and waiting for your creation. If you cannot find what you need at this market, you could also check out the
Rancho Sante Fe Farmers Market
, open every Sunday.
Equestrians will love that Del Mar is a short drive away with plenty of activities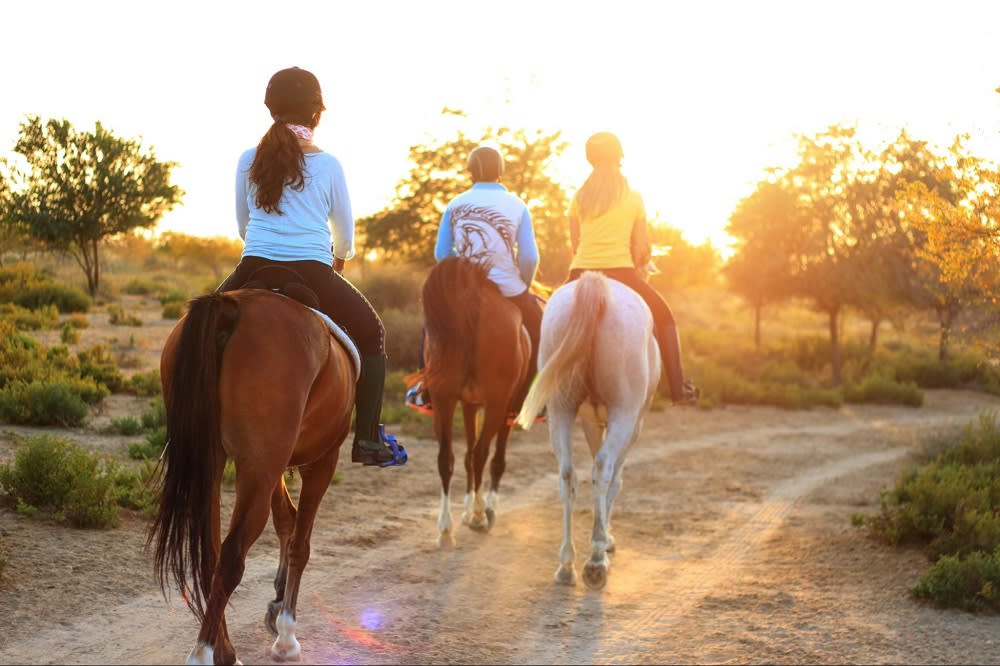 Equestrians enjoy participating in various activities with their horses and with other equestrians. A special bond is established between the rider and their horse when grooming or practicing a new routine or jump. The Del Mar region has many places for equestrians to get together and show off their new skills or take a leisurely trail ride. If you have children interested in learning more about the sport or are begging you for a horse,
Across the Rails
would be a terrific option to get them started. They offer private lessons tailored to your child's exact learning style and wishes.
Nature lovers will enjoy the many reserves and parks surrounding the community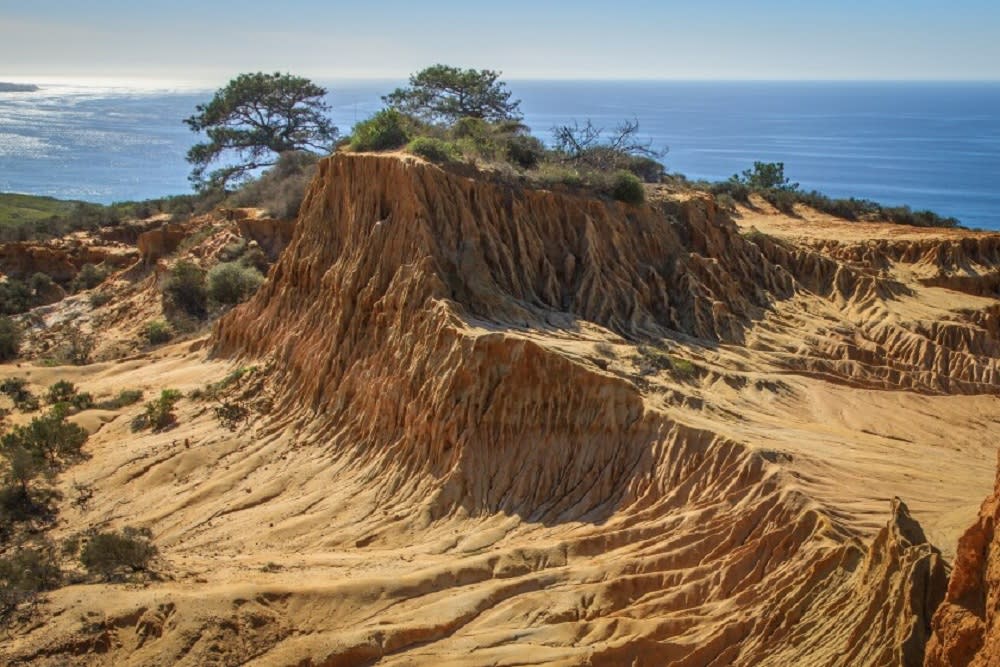 Rancho Pacifica real estate offerings are close to the home of the rare Torrey Pines,
Torrey Pines State Natural Reserve
. This reserve represents land untouched by modern development. Hikers have miles of trails to explore and science- and history-minded people will find the reserve's educational programs fascinating. The nature reserve could always use both docents and trail maintenance crews if you are interested in volunteering and seeking to become more intimate with the trails and how they are maintained.
San Elijo Lagoon Ecological Reserve and Nature Center
is a large wetland reserve with seven miles of trails to run, hike, or stroll through as you enjoy the solace of the area. Their seasonal activities are engaging, and everyone in the family will find something they enjoy.
Golf, tennis, and other amenities are practically in your backyard
Everyone in the family will love being a member of the
Fairbanks Ranch Country Club
, where all types of activities will keep you active. You may enjoy the view of one of their golf courses from your Rancho Pacifica real estate, but playing on a course is much more entertaining. There are a total of three courses here, each with nine holes within a unique setting. Their new outdoor swimming pool, tennis courts, and playing fields will have everyone moving and having a phenomenal time.
Rancho Pacifica homes for sale give you a serene environment with open spaces between you and your neighbors. Everyday necessities are not far away, making this an ideal location to call home. If you're ready to start looking at properties, reach out to a trusted local agent like
Linda Sansone
for guidance. She's been one of the area's top luxury and coastal real estate agents for the past two decades, and those years of hard work have paid off. She sees repeat clients and boasts a stockpile of awards and career milestones. Linda will be more than happy to help you find the perfect home.

*Header: Recently sold in Rancho Pacifca - 14010 Rancho Solana Trail, Represented Sellers