San Diego County offers many gorgeous areas for living. Whether you are looking for a luxury urban condo, a spacious home near a country club, or a coastal beach home, you'll be able to find it here. If you are considering moving to the San Diego area, take a few days to drive around and get to know some of its most luxurious communities. These communities impress even the most discerning homeowners. You'll find thoughtfully designed floorplans, perfectly maintained community spaces, amazing shopping, and highly rated schools. If you move to San Diego County, start your home search in these five top communities.
Rancho Santa Fe
Rancho Santa Fe offers exclusive luxury with a rural feel. The homes here are primarily Spanish-style, with gorgeous clay tile roofs and sprawling outdoor spaces so you can take advantage of the California sunshine. While the community is set back amongst parkland and nature reserves, it still offers access to big-city amenities. Quick access to the 5 freeway will get you into San Diego quickly, with the beach just a short distance further.
At the heart of this community is the
Rancho Santa Fe Golf Club
. This prestigious local club is nearly 100 years old and the centerpiece of the Rancho Santa Fe community, literally and figuratively. There is also an authentic feeling of community here, with weekly farmer's markets where you can buy fresh local and organic produce. There are often community events in the Covenant, the oldest part of Rancho Santa Fe. There is ample nightlife, too, so you'll have plenty of opportunities to get out and meet your new neighbors.

This community also has excellent schools. Some of the schools in Rancho Santa Fe rank the best in the nation, including R. Roger Rowe Elementary School and Torrey Pines High School. These great schools are a big attraction for families.

There is a real feeling of community here, too. There are weekly farmer's markets where you can buy fresh local and organic produce. There are often community events in the Covenant, which is the oldest part of Rancho Santa Fe. There is ample nightlife, too, so you'll have plenty of opportunities to get out and meet your new neighbors.
Homes in Rancho Santa Fe range from below $1 million to over $98 million. Are you interested in looking at
Rancho Santa Fe homes for sale
? Contact Linda Sansone to see a selection of gorgeous properties on the market.
Del Mar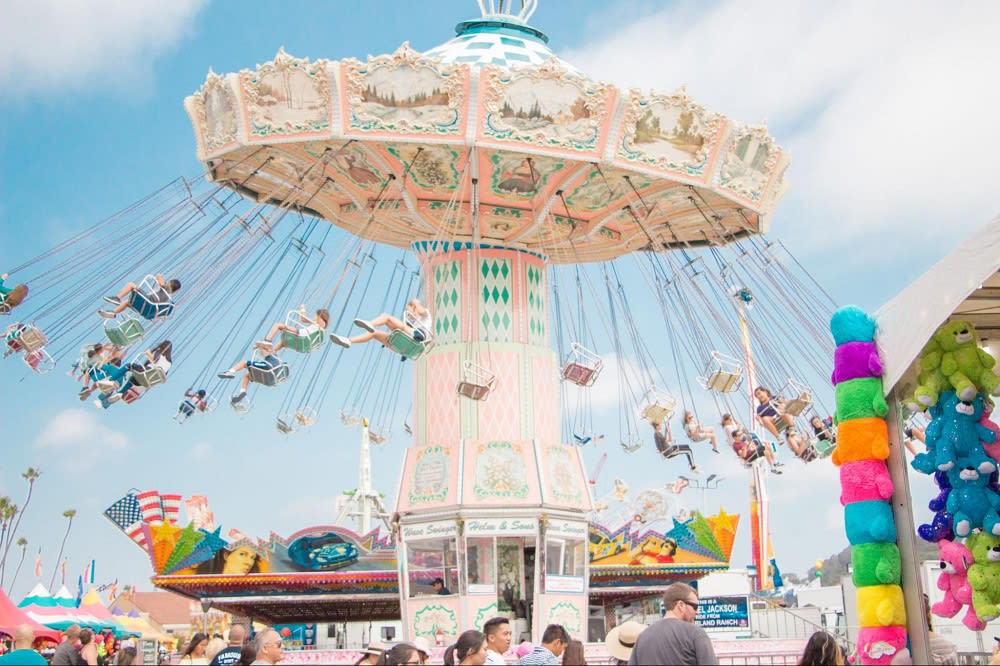 Photo Courtesy of Unsplash
A quaint beachside community, Del Mar runs from Torrey Pine State Beach in the south to the Del Mar Dog-Friendly Beach in the north. It's often named one of the best places to live in California, and it's easy to see why. Del Mar really captures the best parts of the California lifestyle, with plenty of opportunity for sand, sea, and sun. Its laid-back vibe is welcoming, and you still have access to luxurious amenities.
Del Mar offers so much more than beach access, too. This vibrant community has plenty to do, including lots of hiking trails, nature preserves, and seasonal festivals. The
Del Mar Fairgrounds
host incredible events, including the San Diego County Fair. If you need to get out of the sun for a bit, you can cruise Camino Del Mar. Here, you'll find exclusive spas, boutiques, and upscale restaurants lining the street.
Usually, people who live in Del Mar stay for a long time. Therefore, homes don't come up for sale as often as in other parts of the county. If you are interested in moving to Del Mar, you'll want to work with an experienced real estate agent who has their finger on the pulse of the community. They can help you get insight into not only what's on the market now but what might be coming up on the market soon.
Homes in Del Mar
vary in style and price point. You'll find quaint Cape Cod-style homes alongside regal Spanish-style mansions. There are also great luxury condos along the seafront, which are great as either a primary residence or a beachfront bolt hole.
Coronado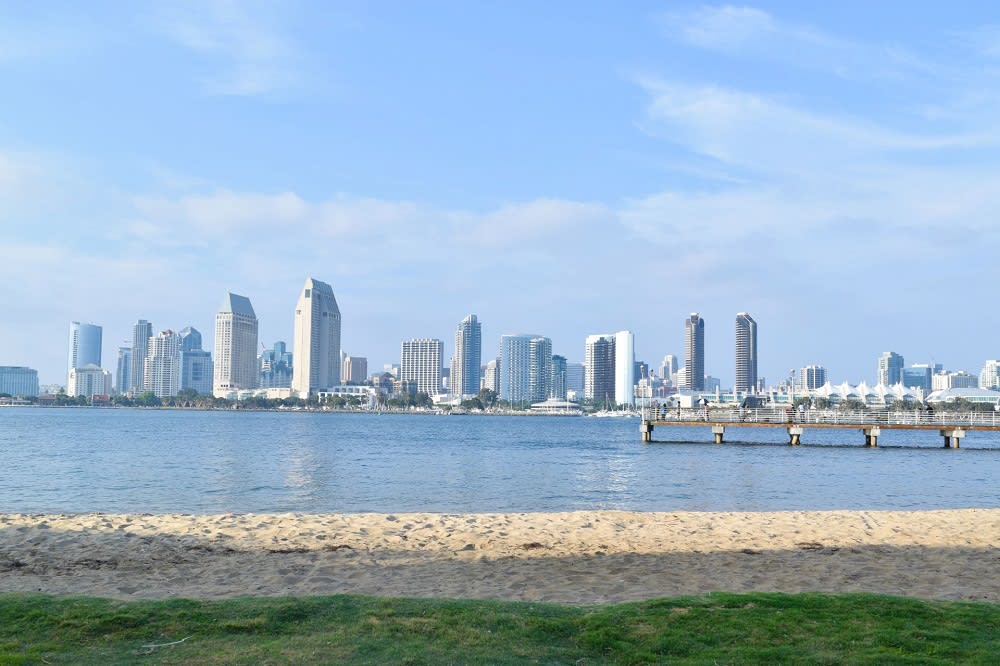 Photo Courtesy of Unsplash
This uniquely-placed city stretches along a sandy peninsula in San Diego Bay. Because it is both on the water and close to the city, it offers an interesting mixture of outdoor living and big-city access. For example, you could spend your days surfing in the famous Coronado waters and then spend your evening taking in San Diego's energetic nightlife scene.
Coronado caters to a tourism market, so there are many amenities on your doorstep. You'll find fabulous fine dining and brilliant little boutiques, coffee shops, and cocktail bars. Built in 1888,
the Hotel del Coronado
has entertained guests ever since and is always worth a visit. Coronado is a wonderful place for families, too, with highly-rated public schools and plenty of parks.
It's a dream place to live if you want outdoor recreation opportunities. You can have surfing, wind sailing, fishing, diving, and waterskiing year-round. People come from around the world to experience the gorgeous scenery of Coronado, and the people who call it home enjoy its beauty every day.
The homes in the area are as charming as the coastal village itself. However, house prices continue to rise in Coronado, as many people are seeking its shore for the relaxed, quiet, resort-style lifestyle it offers. Homes start at around the $1 million mark, and from there, the sky is the limit.
Encinitas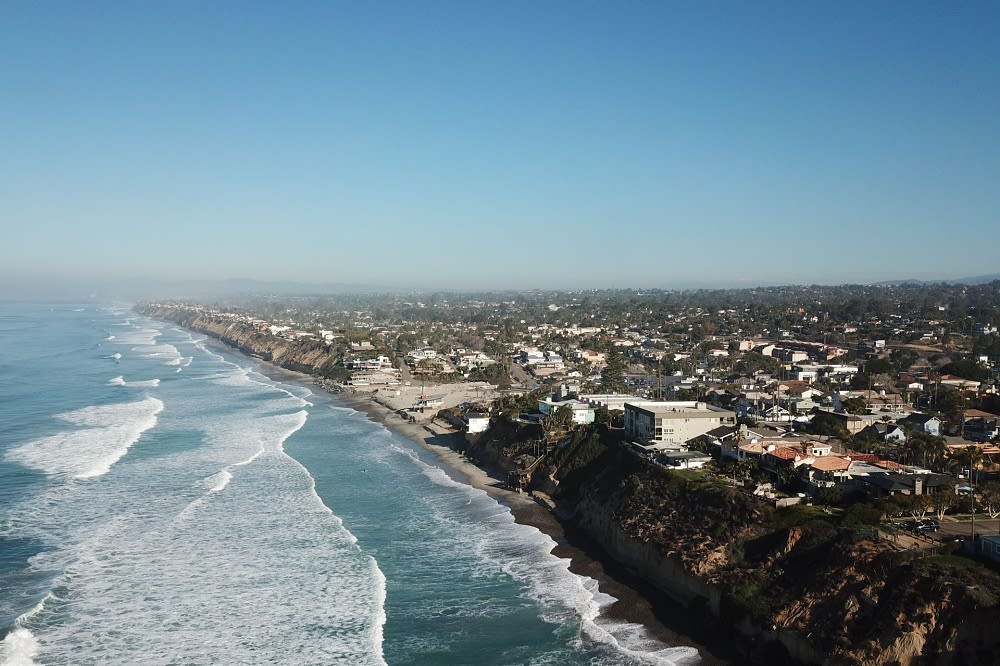 Photo Courtesy of Unsplash
Encinitas is the largest community on this list, with a population of over 62,000. It starts at the coast and stretches back to Elfin Forest and the Bridges at Rancho Santa Fe golf course. It's a great location, partly because of access to the 5. You can jump on the freeway and commute to San Diego or Los Angeles with ease.
Encinitas offers that classic laid-back California vibe. Beach culture is a big deal here, and you'll always find people surfing, skating, and sitting on the beach. Popular beaches can get a little crowded, especially during the tourist season. But you can also find many other outdoor spaces to enjoy, including parks and green spaces. In addition, trails throughout the city are great for walking, jogging, or getting your dog out for a stroll.
The laid-back vibes continue in the city's commercial areas, with spas, meditation centers, and restaurants catering to every dietary need. Because it's a larger town, you can find several things to do here, too. Check out
La Paloma Theatre
, visit the farmer's market, or attend one of the many festivals and fairs that take place throughout the year. You don't want to miss the April Street Fair.
House prices in Encinitas have jumped over the last year as people sought to move out of the major cities. It fits the bill of offering several amenities and activities while still providing plenty of California charm.
La Jolla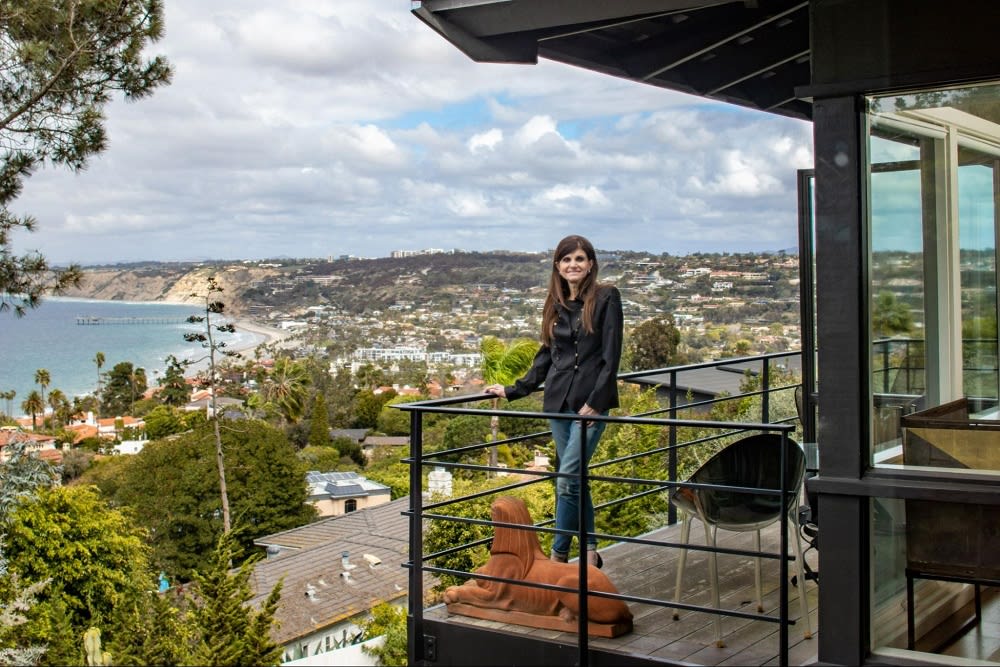 Just south of Del Mar, La Jolla stretches along the coast from Torrey Pines State Reserve to Pacific Beach in the south. The area's eastern edge runs along with the 5, offering good freeway access to residents. The community frequently makes the list of best places to live in California, as it's widely considered to be a beautiful and safe place to call home.

La Jolla offers a beachy lifestyle with high-class vibes. Everything here has an extra touch of class, from the grocery store to the local coffee shops to the beachside eateries. Here, you'll find people making the most of living in such a gorgeous place. They spend time outdoors soaking up the California sun or meeting with friends for a bite to eat and shopping in the local boutiques. It's a unique, exclusive place to live that's well worth the investment if you are looking for a place that will feel like home from day one.

La Jolla real estate continues to trend upward.
Want more information on one or more of the luxury communities listed here?
Get in touch with Linda Sansone
. As an experienced real estate agent working in the San Diego community for many years, she can help you find the community that delivers the lifestyle you desire while meeting the needs of your household. So start your search with Linda today, and find the perfect place to call home.

*Header photo courtesy of Rancho Santa Fe Village