Rancho Santa Fe, a suburb of San Diego that in 2002 was the
wealthiest town in America
compared to other towns with 1,000 residents or more, is small but packed with
luxury Rancho Santa Fe properties
, providing a rural lifestyle in the midst of grandeur.
One of the centerpieces of the town is its golf course, which was designed by
Yale grad Max Behr
and for many years featured the Crosby Clambake, a golf tournament matching celebrities and businessmen with pro players organized by former Rancho Santa Fe resident Bing Crosby.
It is an absolutely idyllic location – the big ask when it comes to real estate – but there are some things to know about Rancho Santa Fe before you consider settling in.
There are rules
To retain its rural feel, Rancho Santa Fe's residents live under rules called the Protective Covenant, which acts a bit like a homeowner's association but lays out specific guidelines for Rancho Santa Fe real estate.

The most important aspect of property there is privacy and plenty of it. Lots in Rancho Santa Fe are generally parceled out at a minimum of two acres each, allowing space between homes to create a more secluded feel.

Home designs, which must be traditional Spanish, Mediterranean, or ranch styles, are first required to be approved by the Art Jury, which works to ensure that homes in Rancho Santa Fe meld with the landscape while continuing to protect the privacy of neighboring properties.
Homes are spacious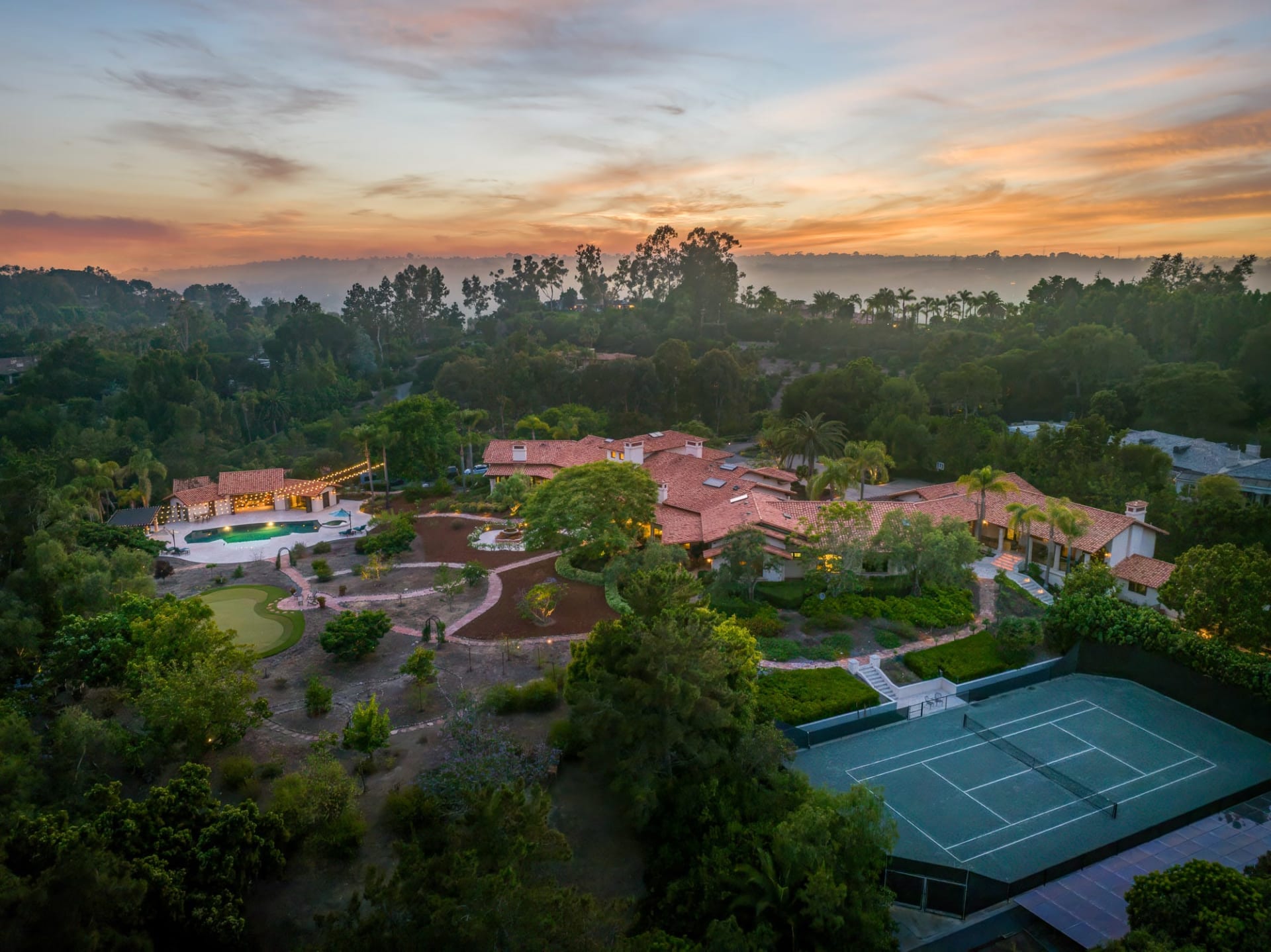 Most of Rancho Santa Fe's luxury homes are large, especially when compared to equivalent property in New York City, for example, where just under $6M will snag a three-bedroom, three-bath apartment on 84th Street on the Upper East Side of Manhattan, a prestigious address in the Big Apple. In Rancho Santa Fe, however, the same price will fetch a five-bedroom, six-bath estate not far from some of California's best beaches, at an address with equal prestige.
Homes in Rancho Santa Fe have floor plans that are open and airy, with lots of windows to let in natural light. Street lights are banned here, so at night, residents will be better able to see stars and moonlight.
Most homes merge indoor/outdoor living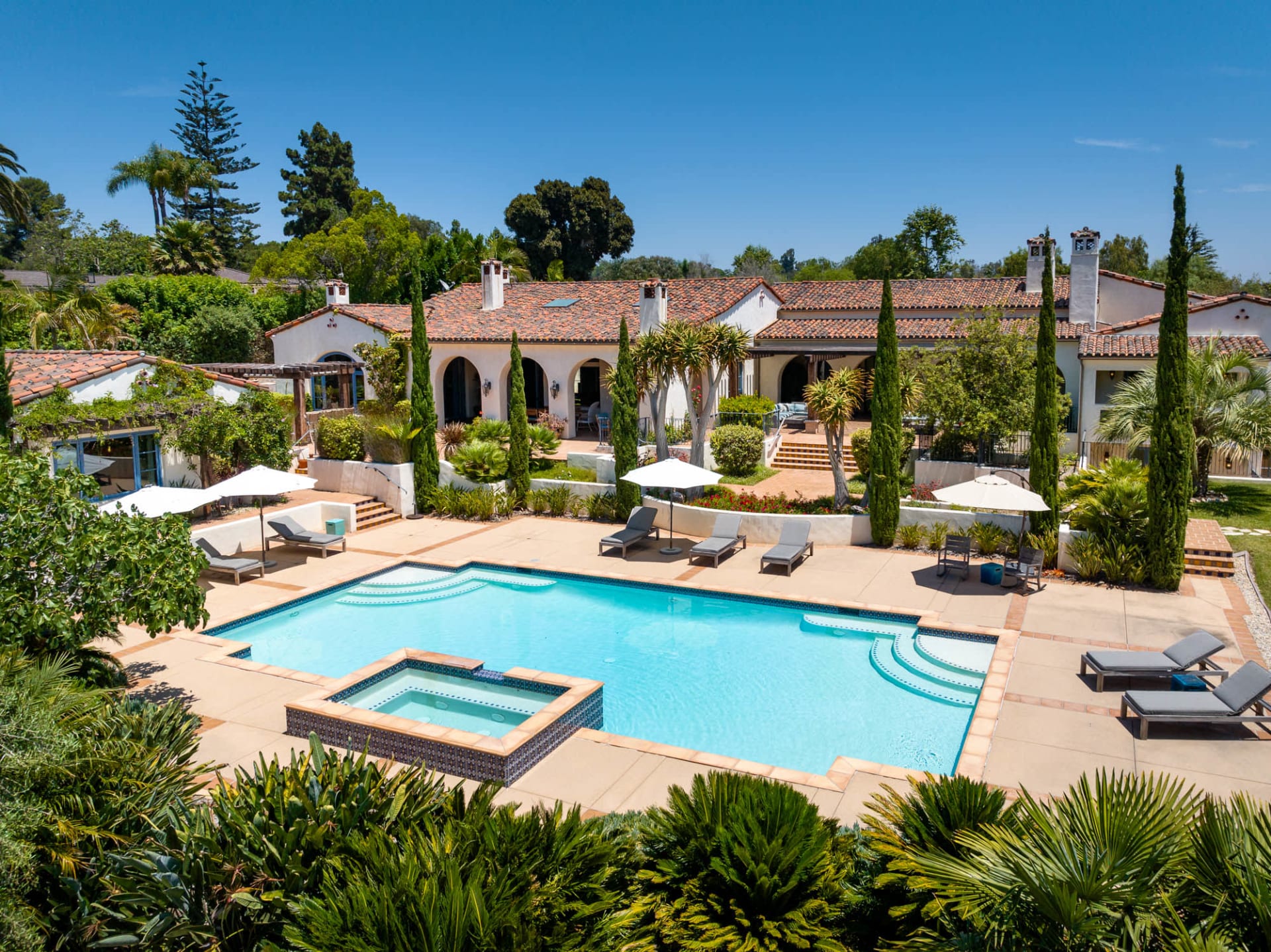 Homes in Rancho Santa Fe tend to invite nature indoors, with outdoor living spaces that meld into the indoors, especially so poolside.
Covered pergolas are especially popular as they create an elegantly structured space ideal for dining or lounging by the pool while providing protection from the elements.
Fire pits, outdoor bar areas, and outdoor kitchens are also popular options, as the weather encourages outdoor activities virtually year-round.
The market is competitive
According to
statistics
, the Rancho Santa Fe housing market is competitive, with the average home priced at $5.5 million as of August 2022, a bit higher than it was a year prior. The average sale price by the square foot, however, is $875, up over $200 from last year.
That's a much higher price than similar properties in other luxury communities tend to command.
In Indian River Shores, Florida, for example, which in 1990 held the top spot as the richest town in America, the average sale price by square foot is $499, almost half the price compared to homes in Rancho Santa Fe. Homes tend to spend a month or two on the market in Indian River Shores, while homes in Rancho Santa Fe tend to sell in just over a month.
Rancho Santa Fe is exclusive
The rural feel and privacy protection associated with Rancho Santa Fe real estate make it one of the most exclusive communities in California, more so even than the popular Orange County gated community of Coto de Caza, which offers homes averaging $1.34M, a fraction of the price of a Rancho Santa Fe home although the same Spanish and Mediterranean styles are common within both communities.

The amenities In Rancho Santa Fe, just minutes outside of San Diego, are also special. There is no home mail delivery or sidewalks, creating a more country allure that is diametrically opposed to the urban Orange County community of Coto de Caza.

The Rancho Santa Fe Golf Club – featuring that famed Behr-designed course – has a rich history, and was established in 1929, just eight years after Rancho Santa Fe was formally named.

There are also 26 miles of hiking and equestrian trails – the community is uber-popular with riders – open only to residents.
It might have become a railroad town
Rancho Santa Fe features myriad eucalyptus trees, planted by the Atchison, Topeka and Santa Fe Railroad for use as railroad ties. As it turns out, eucalyptus wood is unsuitable for railroad use as it isn't hard enough to hold railroad spikes, and drought followed by a rare freeze killed the majority of the trees, so the railroad chose to create a residential community instead.
Under its subsidiary, the Santa Fe Land Improvement Company, the railroad dubbed the community
Rancho Santa Fe
in 1921, and the architectural firm Requa and Jackson was hired to design it. Locally renowned architect Lilian Rice was instrumental in designing much of the space.
Later, the Santa Fe Land Improvement Company donated land suitable for a golf course, which Behr designed to flow with the natural contours of the area's terrain.
While its wealth and prestige make Rancho Santa Fe seem young and vibrant, the community was named a State Historical Landmark as a historic planned community in 1989.
Thinking about making a move?
If Rancho Santa Fe real estate sounds enticing, your first step is to reach out to experienced real estate agent
Linda Sansone
who understands the community and its unique structure. Call today to start your home-buying adventure!