Inventory! Luxury! Prices! Inflation!
There are a lot of words creating buzz right now in the real estate news sector. I'm here to clear up some of that noise so you can focus on what's important.
Inventory
The numbers for inventory are still historically low because homes are SELLING! San Diego County closed sales are up 17% across the board from last year, and they are up an astounding 91% in the luxury range (over $1.25 M).
In fact, the high end market is so hot, we have to REDEFINE LUXURY. Defined as the top 10% of all closed sales, it is getting bumped up to $1.5 M for 2022.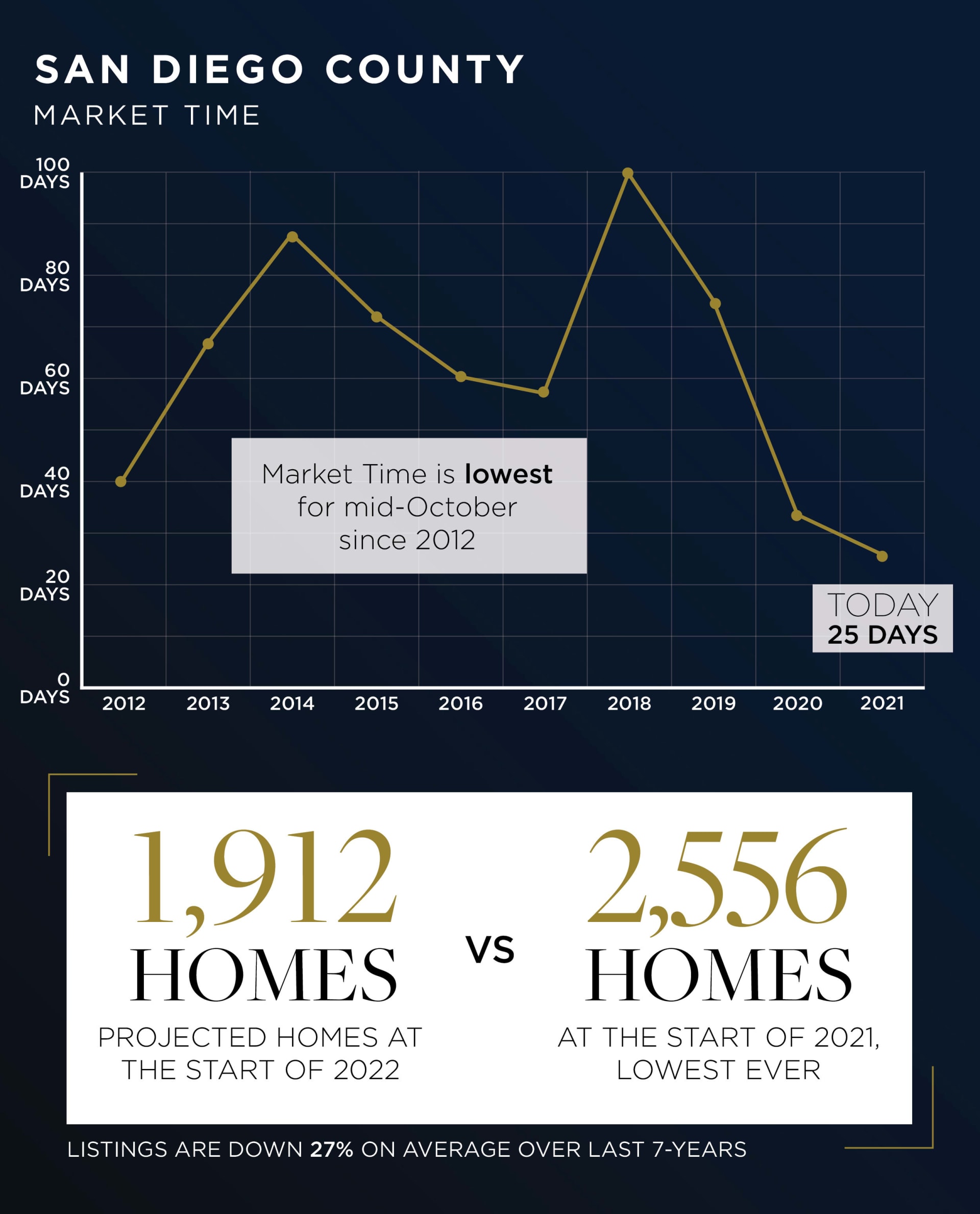 Prices
While incredible double digit increases may not continue, the predictions for 2022 are still bullish – ranging from predictions of 16% growth from Goldman Sachs to more moderate 5.2% growth by C.A.R.
Although luxury may be hotter than ever before, we are experiencing some usual end of year quieting as the holidays come. Serious buyers and sellers are still very active, though the homes must be priced accurately in order to move quickly.
Inflation
Is inflation a long term problem? Our experts say no, this is a short term reaction to reduced inflation and a severe cut in production of goods early last year. Time will tell but it's important to remember that historically home prices exceed inflation making real estate a great hedge for the consumer.
Let me know if you have any questions about what you are reading in the news about real estate. As you can imagine, it's my favorite topic!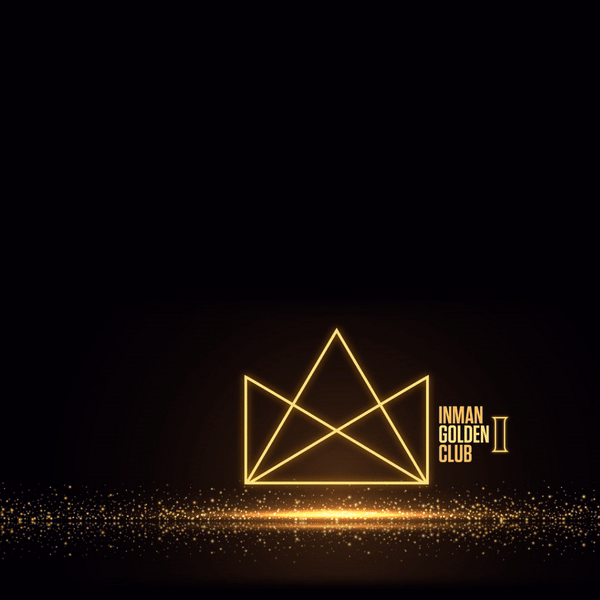 At the 2021 Inman Luxury Connect conference, Sotheby's International Realty was awarded the honor of Top Luxury Brokerage, inducting the brand into the prestigious Golden I Club.
The Golden I Club recognizes real estate professionals who consistently push the boundaries of what's possible in the industry, from cutting-edge marketing, trailblazing technology, record-breaking sales, and high-quality service. We are so proud to be a part of this incredible global brand.
Are you a snow bunny or a snow bird?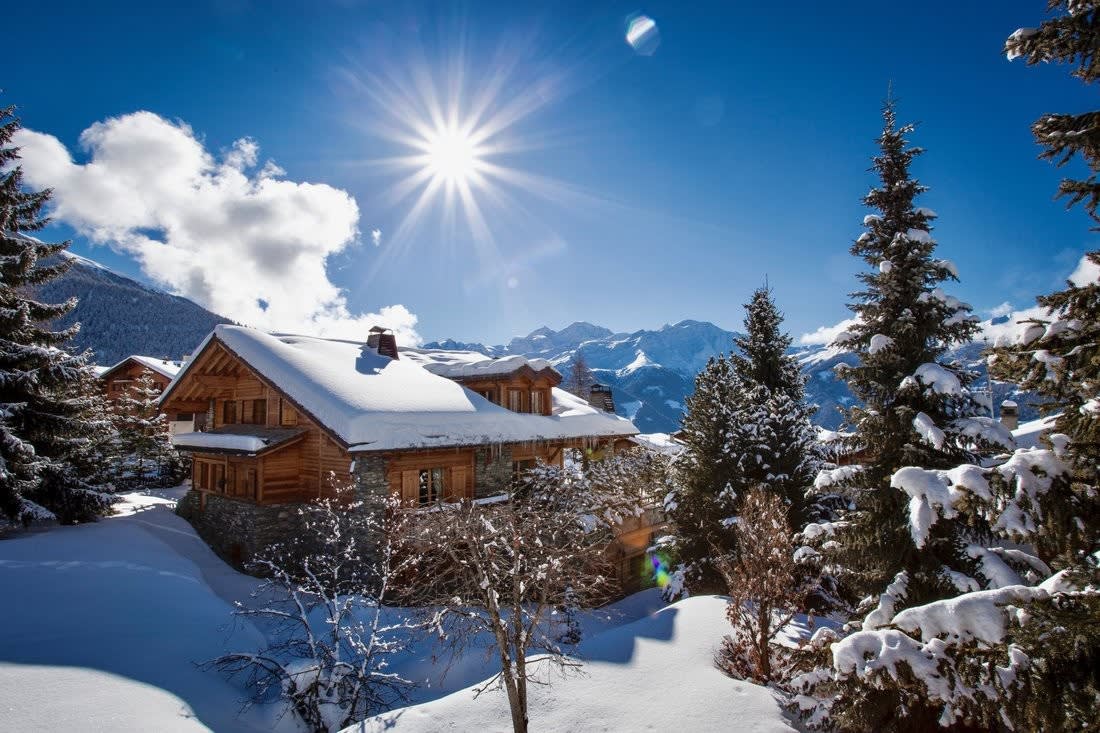 The 7 most sought-after Alpine chalets: Switzerland generates more awe than France in 2021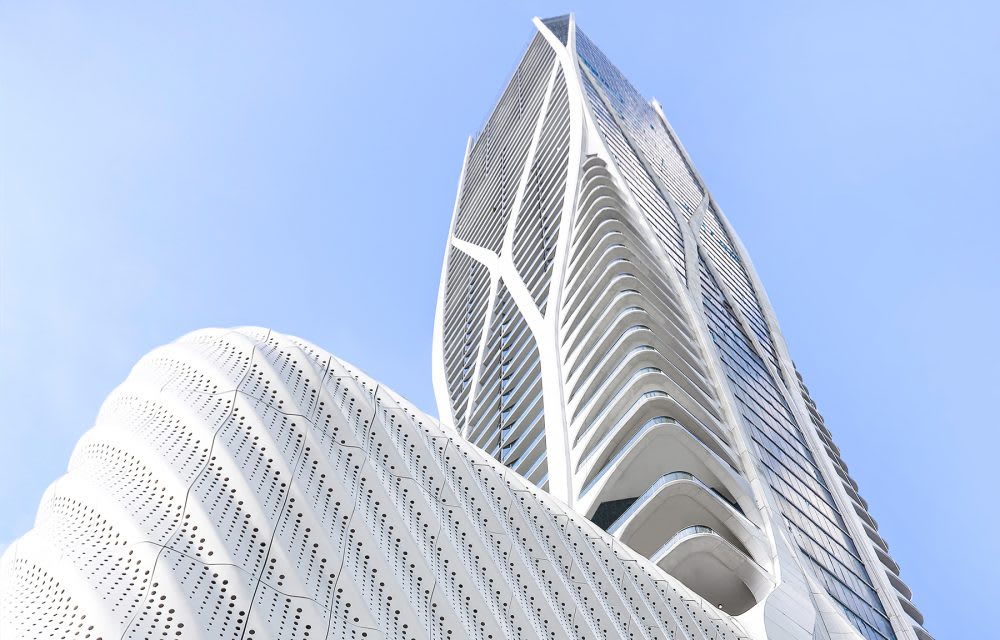 One of the most iconic pieces of architecture in Miami - One Thousand Museum is redefining Miami's skyline