For the first time in a long time, we are in a market where both buyers and sellers have advantages. Extreme increases in home values have tapered but are still going up, and there remains a windfall of extraordinary equity gain from the past two years.
Inventory is climbing (thankfully!) and homes are still selling quickly compared to just a few years back. Buyers are able to take a breath and make more measured decisions, a welcome change.
In Rancho Santa Fe there were 20 sales in July 2022 compared to 51 in July 2021 - change isn't just coming, it has happened. When you look at the big picture these numbers are simply a return to a normal market, pre-pandemic rush. Now we get back to business where smart marketing, strong negotiation skills, and industry expertise are your tickets to a successful transaction. I can help with that...
JULY 2022 Market Stats (click for the report)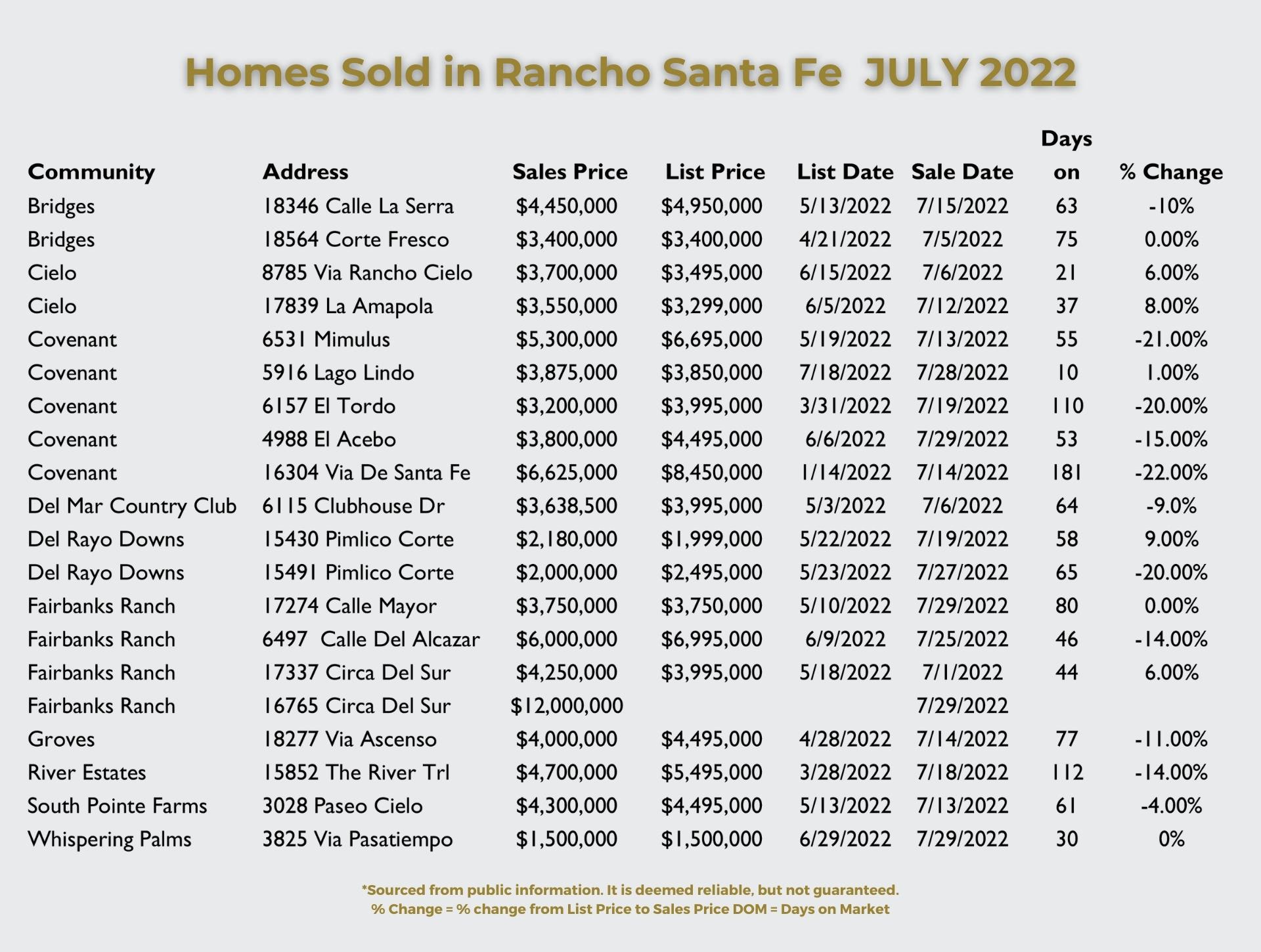 From an in-depth exploration of high-end markets across cross the globe to hyper local deep dives into the data of our luxury communities, knowledge is power. Click to explore our market data reports below.