Welcome to Rancho Santa Fe, a beautiful and luxurious enclave nestled in the rolling hills of San Diego County. This idyllic community offers visitors a wide range of activities to enjoy, from indulging in rejuvenating spa experiences to appreciating the local art scene. Whether you're a tennis enthusiast, a golfer, or simply looking to unwind, Rancho Santa Fe has something for everyone. In this guide, we'll explore the top five things to do during your visit to this charming Southern California destination.
Things to Do in Rancho Santa Fe
Indulge in a Luxurious Spa Experience
A visit to Rancho Santa Fe wouldn't be complete without a relaxing and rejuvenating experience at The Spa at The Inn. This luxurious spa offers a variety of treatments, including massages, body treatments, and facials, all designed to help you unwind and find serenity. The spa's tranquil atmosphere, attentive staff, and top-notch services make it the perfect escape from the hustle and bustle of everyday life.
Play Tennis at Rancho Valencia
Tennis enthusiasts will love playing at the prestigious Rancho Valencia tennis facility. With 18 beautiful courts, including 15 hard courts and 3 clay courts, you'll have plenty of options for a friendly match or a competitive game. In addition to tennis, Rancho Valencia also offers pickleball, a fun and exciting game that combines elements of tennis, badminton, and table tennis.
Pamper Your Skin at Skin in The Ranch
Treat your skin to a luxurious facial at Skin in The Ranch, a premier skincare clinic in Rancho Santa Fe. The highly-trained estheticians here offer a variety of facials and skincare treatments designed to nourish, rejuvenate, and refresh your skin. With personalized treatments and the latest in skincare technology, you'll leave feeling revitalized and confident in your skin's health.
Discover Art at Rancho Santa Fe Art Gallery
Art lovers should definitely pay a visit to the Rancho Santa Fe Art Gallery, a non-profit gallery showcasing the works of local artists. The gallery features a diverse range of art pieces, including paintings, sculptures, and photography. With rotating exhibits and special events, there's always something new to discover and appreciate at this vibrant art space.
Tee Off at Ranch Santa Fe Golf Course
Golf enthusiasts will be delighted by the stunning Ranch Santa Fe Golf Course, a premier golf destination in the area. This 18-hole championship course, designed by Max Behr, offers a challenging and enjoyable experience for golfers of all skill levels. With beautiful landscapes, well-maintained greens, and exceptional facilities, your day on the course is sure to be memorable.
Other Things to Do in Rancho Santa Fe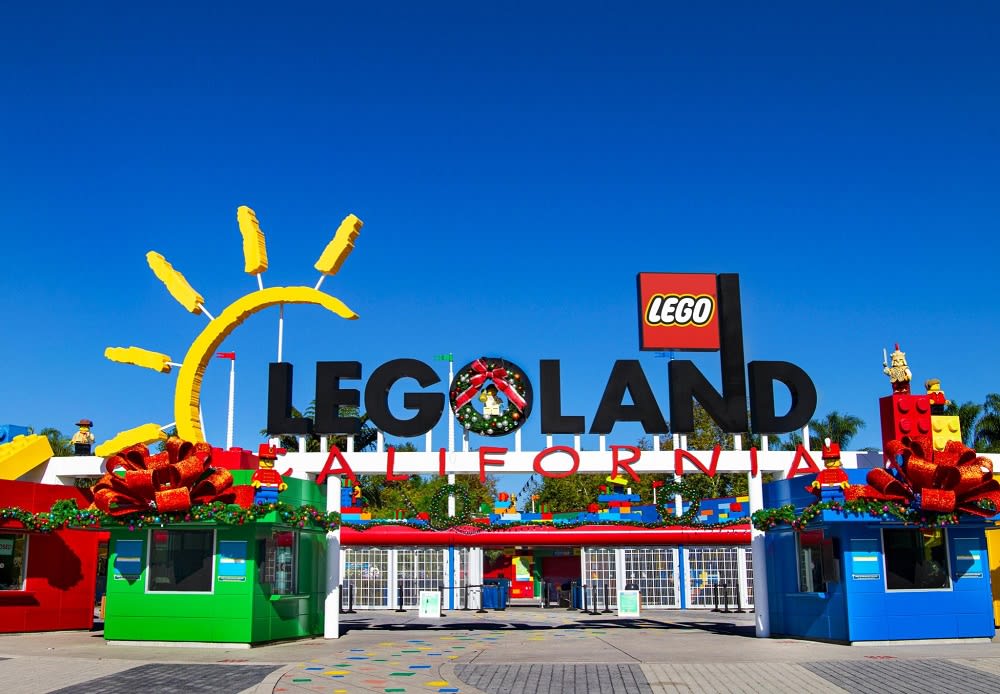 Photo courtesy of Legoland

Situated within miles from the beach, the trails, and major cities, Rancho Santa Fe real estate offers something for everyone. Don't miss the following area highlights:


Reasons People Love Rancho Santa Fe
Endless natural beauty
Nature abounds in the North County San Diego enclave, replete with gently rolling hills, winding roads, trails, and flora native to the area. The climate is classic Southern California: warm, dry summers and mild winters, perfect for all-season outdoor activities. Take advantage of the sweeping landscapes and comfortable temps and enjoy a walk along Rancho Santa Fe's many pathways, trails, and canyons. You'll spot local wildflowers, roses, eucalyptus woodlands, coastal scrub, and the infamous Torrey pine trees.

Head to the coastline to spot some of the area's most enchanting residents; the largest dolphin pods in the world can be seen right off the coast. Hop onto a boat for a whale-watching tour to look at the majestic creatures at any time of the year. Wherever your sense of adventure takes you, there is endless beauty to behold in Rancho Santa Fe.
Lavish lifestyle
Characterized by an idyllic and affluent lifestyle, homes in Rancho Santa Fe homes for sale are luxurious, spacious, and commonly sit on, at minimum, an acre of land. Homes in the area are of Spanish, Tuscan, and modern design, depending on when they were built and designed. The median listing home price is five million dollars, and residents enjoy secluded, wooded lots that provide plenty of room to roam.

The lofty price tag comes with access to some of the best schools in California and the nation. Area elementary and grade schools have exceptional rankings, and local high schools (Torrey Pines High and San Dieguito High Academy) are among Southern Cal's best.
Residents of Rancho Santa Fe can rest and relax at renowned spas;
The Spa at the Inn at Rancho Santa Fe
presents a holistic experience with yoga, energy healing, sound meditation, and premium spa services. For personalized service and "the best facial in San Diego County,"
Skin in the Ranch
is an area spa and wellness establishment that provides luxury and bespoke services.
Equestrian influence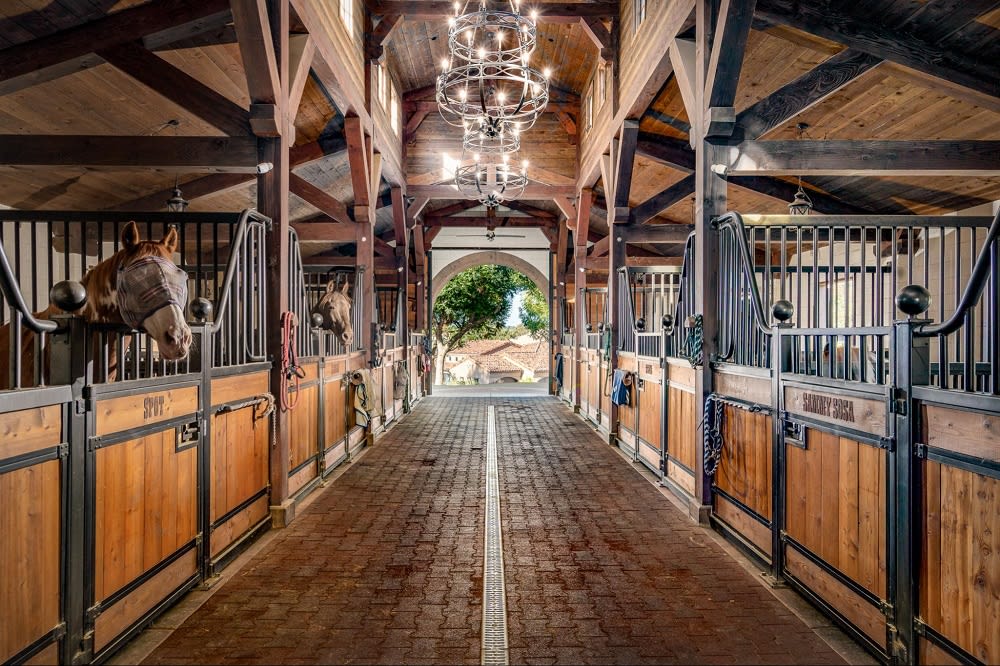 Horseback riding is more than a passing hobby in Rancho Santa Fe — the equestrian community has grown since the town's development and is home to the
Rancho Riding Club
, an 11-acre property with a world-class equestrian facility.
Osuna Ranch
is a private equine center for members, set on a spacious 25 acres with access to riding trails. Parks in the area offer over 60 miles of trails for horseback riding, allowing you and your trusty sidekick plenty of space to enjoy the outdoors.
Gorgeous greens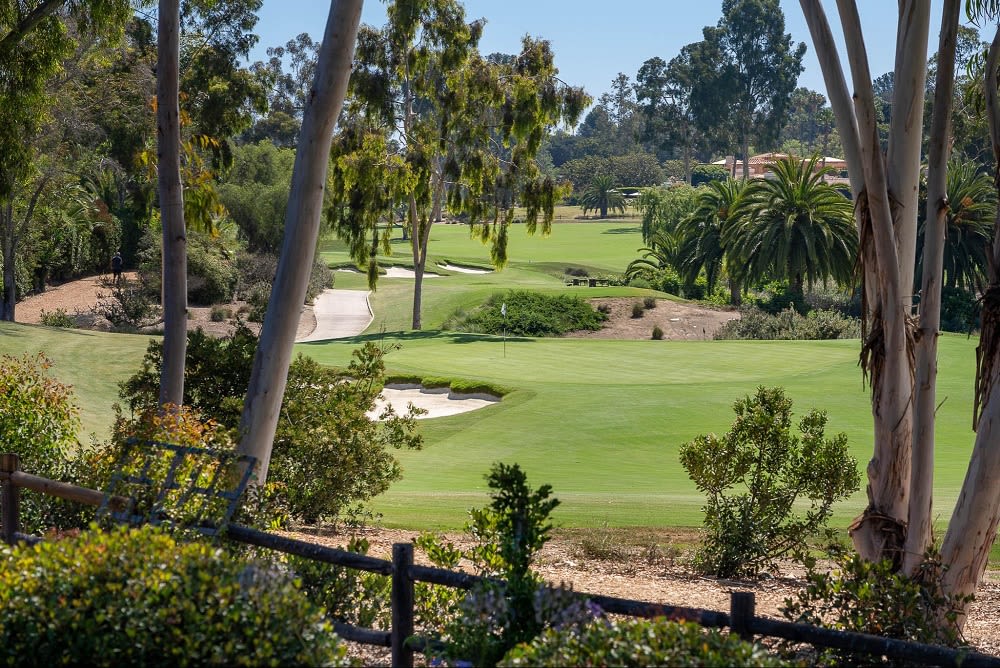 Year-round favorable temps and some of the best courses in California beckon golfers out to play 18 as often as possible.
The Farms Golf Club
is a private club and "one of the top 50 clubs in the United States", according to Golf Digest. You can hit the courts or play a round at the members-only Del Mar Country Club, followed by lunch at any of their excellent dining options. Finally, the premier
Morgan Run Club & Resort
features a 27-hole golf course, racquet sports, swimming, dining, and spa facilities. It's baffling that so many top-tier clubs exist in one town, but with a perfect climate, beauty all around, and enough resident golfers to partake, who could refute the riches!
Delectable dining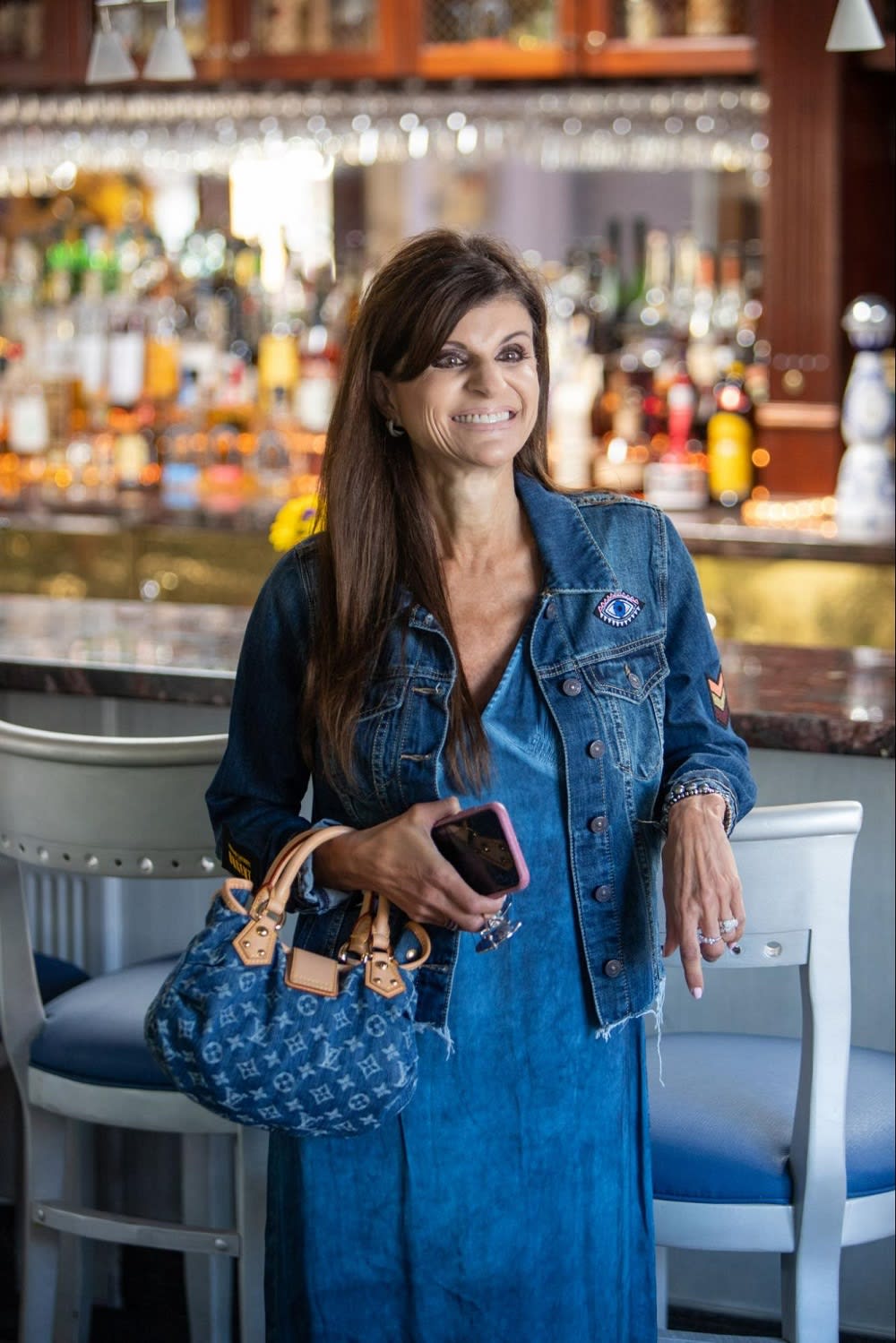 At the famous Mille Fleur bar
Although Rancho Santa Fe is primarily residential, there are ample high-end dining options for residents and visitors. For breakfast, try the charming
Thyme in the Ranch
, a cafe and bakery that serves artisan breads and pastries featuring local flavors and ingredients. The acclaimed
Mille Fleurs
features French-California fare set in an upscale country home space flanked by gardens. The stunner was named by Food & Wine Magazine's "Top 25 in America", deservedly so. For the best wine, cocktails, Cali flavors, and a welcoming atmosphere, try local favorite
Dolce
. Their farm-to-table menu includes small plates (hello, four cheese mac!), flatbreads, and stunning entree
Is Rancho Santa Fe a Good Place to Live?
For families seeking the ideal community to call home, look no further than Rancho Santa Fe. This picturesque suburb has consistently earned accolades for its outstanding living conditions. In fact, Niche.com ranked it as the #2 Best Suburb to Raise a Family in the San Diego Area. This impressive ranking is a testament to the exceptional quality of life this suburb offers.
Rancho Santa Fe has garnered high praise from Niche.com in various categories, such as public schools, family life, jobs, health and fitness, and outdoor activities. This diverse range of strengths makes it an excellent choice for families seeking a well-rounded and fulfilling lifestyle.
Safety is a top priority for many families, and Rancho Santa Fe doesn't disappoint. With a crime rate that is 86% lower than the national average, residents can enjoy peace of mind in this serene haven. You can learn more about Rancho Santa Fe's crime rate and feel confident in your decision to move here.
However, it's important to note that the cost of living in Rancho Santa Fe is significantly higher than in many other areas in the United States. The cost of living is 179% higher, with the median home price hovering around $2,000,000. While this may be daunting for some, it's an investment in a high-quality lifestyle and a nurturing environment for your family.
Interested in Moving to Rancho Santa Fe?
If you're interested in Rancho Santa Fe real estate,
let Linda Sansone
find your dream home. One of San Diego's top-producing real estate agents,
Linda
is well known for her integrity, personalized service, and fierce negotiating skills. With a long history of ecstatic customers and industry awards, the Rancho Santa Fe resident is excited for the opportunity to help you find Rancho Santa Fe homes that are exactly right for you.