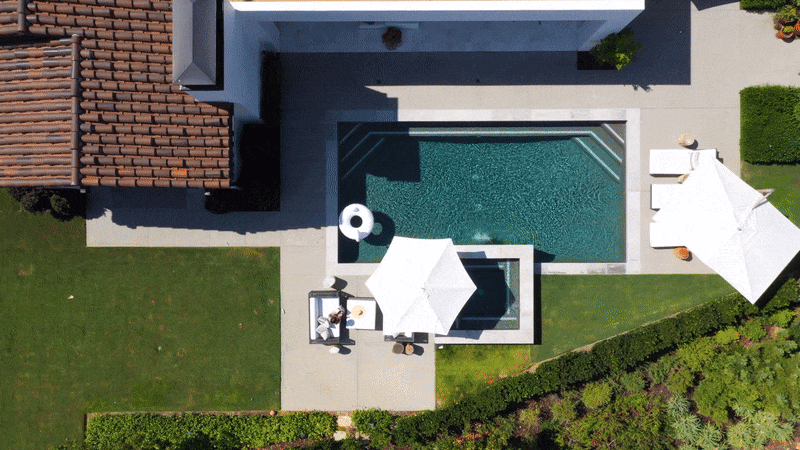 In the newest ranking of the Nation's most expensive areas, Rancho Santa Fe came in at #18, our first time cracking the top 20.
Phillip Molnar with the SDUT
reached out to me for comment
on our explosive growth and this is what I shared with him.
Land is very limited in high end markets (think New York, San Francisco, Chicago, even in LA ) and Rancho Santa Fe really stands out for affluent buyers.
Interestingly nearly half of all the buyers in RSF are from San Diego County, but I have also had a lot of buyers from the East Coast, Northern California, LA and Chicago.
With half of the buyers coming from within San Diego County it means that once you live here, you don't want to leave. You may move up or downsize but you generally do not move away from this incredible lifestyle.

The secret is out! Buyers around the country are on to what we have going on here,

ESPECIALLY THE VALUE IN LUXURY IN RANCHO SANTA FE.
See below for a list of what SOLD in Rancho Santa Fe in October, market reports for 92067, 92091, 92075, and 92014, and a link to exclusive IN FOCUS market reports breaking down sales trends in micro communities within these zip codes.
Knowledge is power, especially now that the world knows how wonderful life in the Ranch is, and inventory is still historically low creating major opportunities for sellers. I'm here to help guide the way.
Links to Local Market Updates
Rancho Santa Fe 92067, Rancho Santa Fe 92091, Del Mar 92014, Solana Beach 92075
RANCHO SANTA FE HOME SALES - OCTOBER 2021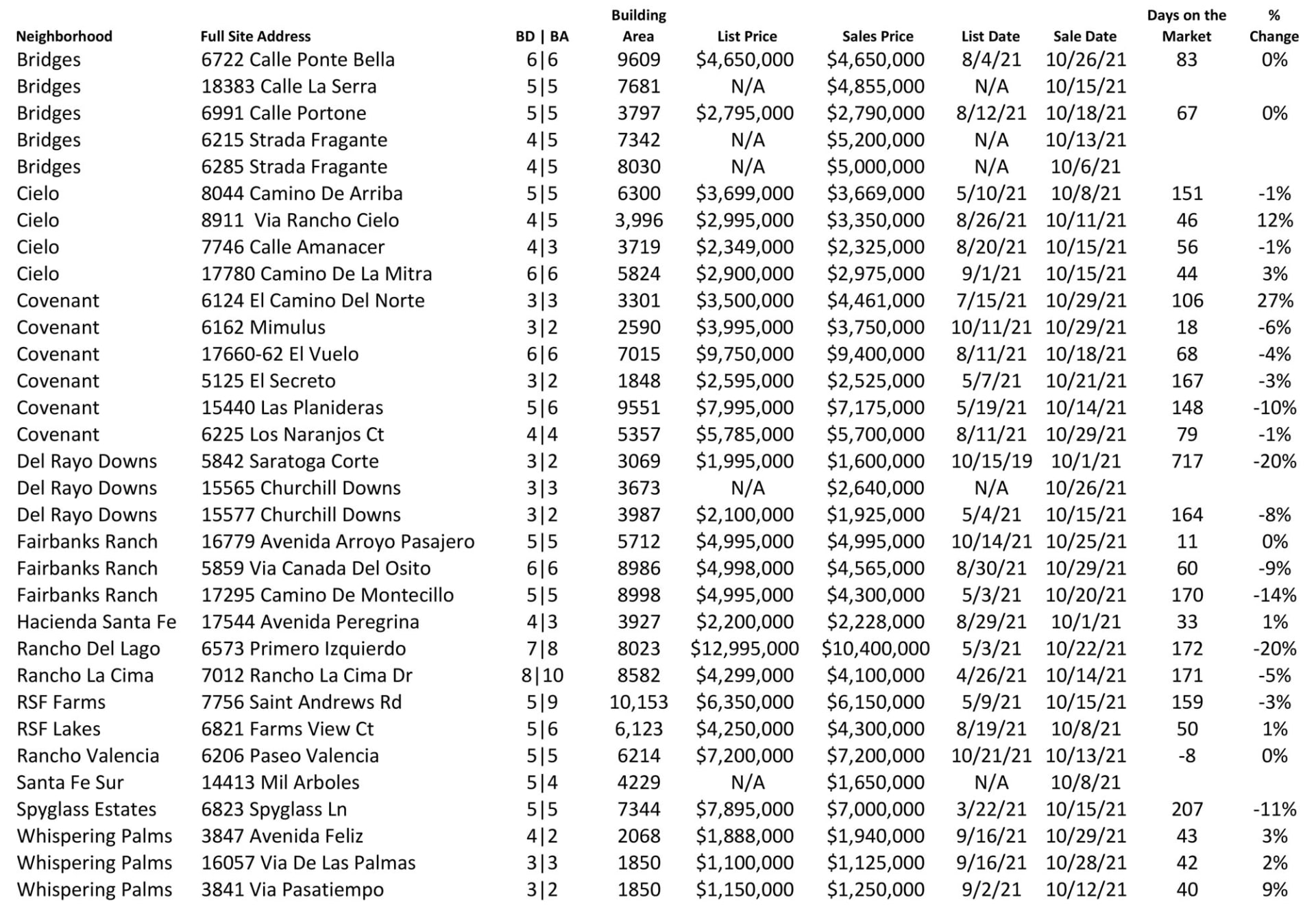 *Sourced from public information. It is deemed reliable, but not guaranteed.
% Change = % change from List Price to Sales Price, DOM = Days on Market, Bd = Bed; Bh = Bath