The heart of every home is its kitchen. Here meals are lovingly prepared over its stove, friends gather to celebrate, and family memories are cemented around the table. These celebrations and everyday moments become even more special in a space you love. There are many trends to choose from, but in a community as luxurious as Rancho Santa Fe real estate, finding your style and revamping your kitchen help you stand out and make your house a home.
Design Trends to Revamp your Kitchen
Implement a table with round edges
Traditionally, dinner tables in the kitchen have been quite angular and square. However, utilizing softer round-edged tables in your kitchen can drastically change the tone of your space. This trend has been taking off in the furniture industry due to this stylistic choice emitting a sense of calmness and a more welcoming environment.

Get a glazed tile backsplash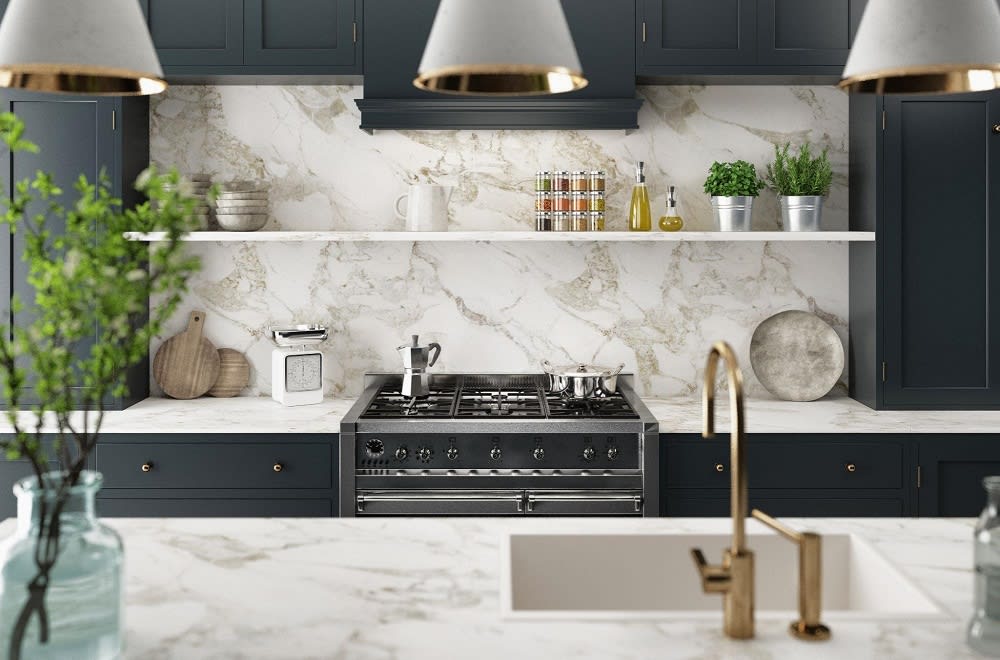 Reinvent the kitchen tile backsplash of your Ranch Santa Fe real estate with a glazed finish. Regardless of the color of the tiles, this glaze will capture and reflect the light throughout the kitchen. Not only will this make it easier to clean, but it adds an upscale element to the space. Some famous interior designers have implemented this technique, often using colored tiles to add a beautiful contrast to the kitchen.

Mix the old with the new
Vintage and antique furniture pieces have been making their way back into recent design trends. Implementing the uniqueness of these items into your kitchen will transform the space while avoiding a significant renovation. Bringing these pieces into your space will create conversational pieces and showcase the room's personality. When mixing contemporary and vintage pieces, you'll find a new depth and an unexpected layer of visual interest in your kitchen.

Add a pop of color
Adding a pop of color livens up your kitchen and space drastically. Hues of green – spanning from mint to deep emerald – have been a trending color throughout the interior design industry. However, consider implementing wallpaper if adding a singular color is too minimalist for your style. Playing with wallpaper can add a new layer of intensity to this space and translate the essence you wish this environment to embody. However, if you plan to add your house to other Rancho Santa Fe homes for sale in the near future, remember to keep resale value in mind when implementing this trend.

Implement unique tiles for an interesting backsplash
Your backsplash does not have to be made up of the standard subway tiles. Designers have implemented tiles with unique dimensions and textures to add a distinctive element to the kitchen. Some shapes have included hexagons, arrowed patterns, and much more. This seemingly minor change can drastically transform your kitchen.

Utilize natural elements
This rich aesthetic has been booming since the start of the pandemic. Designers have been implementing unpainted wood-finished cabinets to add texture to complement marble countertops in Rancho Santa Fe real estate. Utilizing natural light and plants in your kitchen has shown to add a warm, cozy atmosphere. Additionally, these houseplants will purify the air and remove toxins from your space.

Use hidden storage and concealed kitchens
Don't want to show your kitchen clutter? Hidden storage and concealed kitchens have been trending throughout the nation. By tucking away discreetly these kitchen appliances, the focus can be solely on entertaining and enjoying time with your guests. This seamless aesthetic is great for those who enjoy minimalist spaces and wish to redirect their kitchen's center of attention.

Add dimension with linear lighting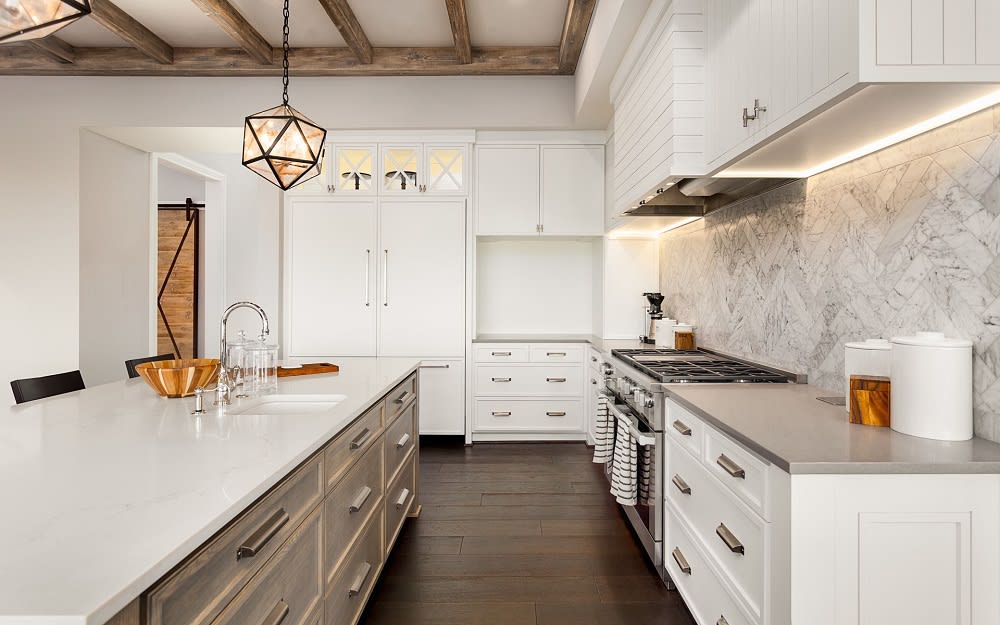 Linear lighting has been popularly used over kitchen islands and dining room tables. These clean lines will add a freshness and minimalist aesthetic and add a unique element to the kitchen. Linear lighting fixtures also perfectly complement pieces that have strong, angular aspects.

Spice up the floor
Redesigning your kitchen does not have to be specifically for the wall space and kitchen appliances. Patterned floors have been used as a recent trend to echo other elements of the kitchen and to create a seamless aesthetic. If you wish to keep your kitchen pieces simplistic, having a patterned floor could create a contrast that would drastically transform the space.

Add another kitchen island
Want to expand your kitchen space? Adding another kitchen island can create two distinct spaces. For example, one could be used as a functional role within the cooking process, and the other could be the designated seating area. These multiple islands can be the new focal point of your kitchen.
Find these trends in Rancho Santa Fe real estate
As an upscale residential area, Rancho Santa Fe real estate has continued to have some of the highest appreciation rates throughout the nation. Rancho Santa Fe is an amazing neighborhood to raise families due to its
highly rated school systems
and tight-knit community. It embodies the rural feel while still being near the city bustle of San Diego.
Rancho Santa Fe real estate has been an excellent investment for both short-term and long-term investors. This luxury community embodies the relaxed, Californian energy, and dream kitchens are already designed at the heart of many Rancho Santa Fe homes.
If you are interested in Rancho Santa Fe homes for sale, reach out to
Linda Sansone
for expert guidance.