With a population of about
2,500 residents
, a wonderful year-round climate, and some of the
highest-rated
public schools in the state of California, Rancho Santa Fe is largely
considered
one of the best luxury communities to live in. Whether you're planning on purchasing one of the Rancho Santa Fe, CA homes for sale or already have some Rancho Santa Fe real estate, let's look at all the ways you can make the most of your home.
Get a makeover for your backyard
If you are looking for a way to spruce up your Rancho Santa Fe real estate, why not update the
landscape design
of your home? If you want to do some backyard renovations, try going with something eco-friendly that'll keep your yard's micro-climate in mind.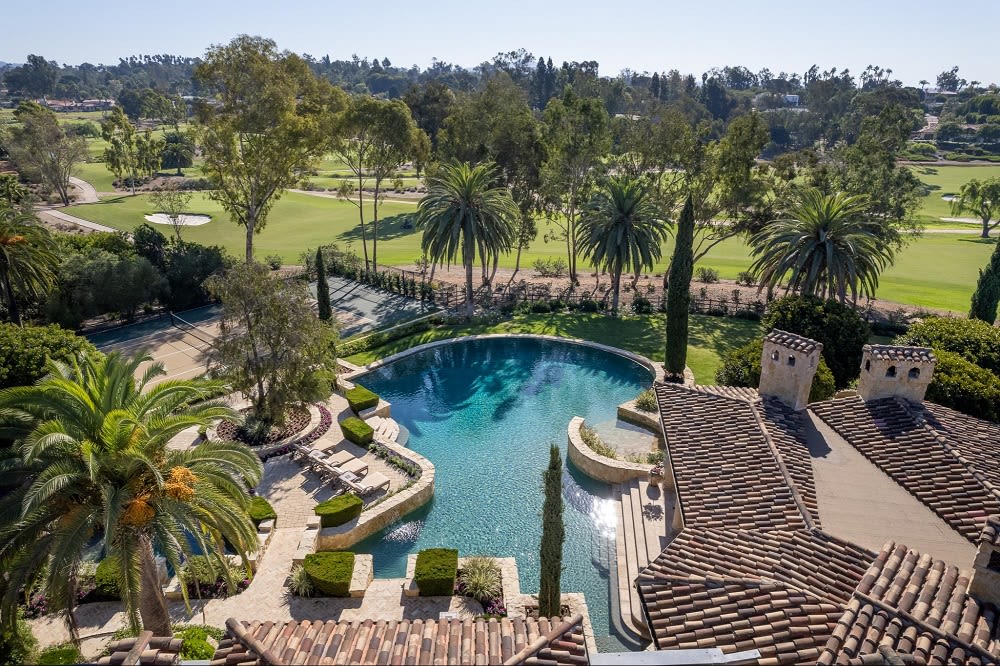 Fortunately, those who live in this area have the luxury of being able to enjoy a year-round Mediterranean environment that stays sunny and warm. This gives you the perfect excuse to do a
full outdoor makeover
, extending from the street to your backyard. Why not set up a backyard kitchen and outdoor dining area? Or custom fire pits? Anyone looking into the Rancho Santa Fe homes for sale will be sure to love this too. You could also consider installing a pool and spa for your enjoyment.
Think about making your pool sustainable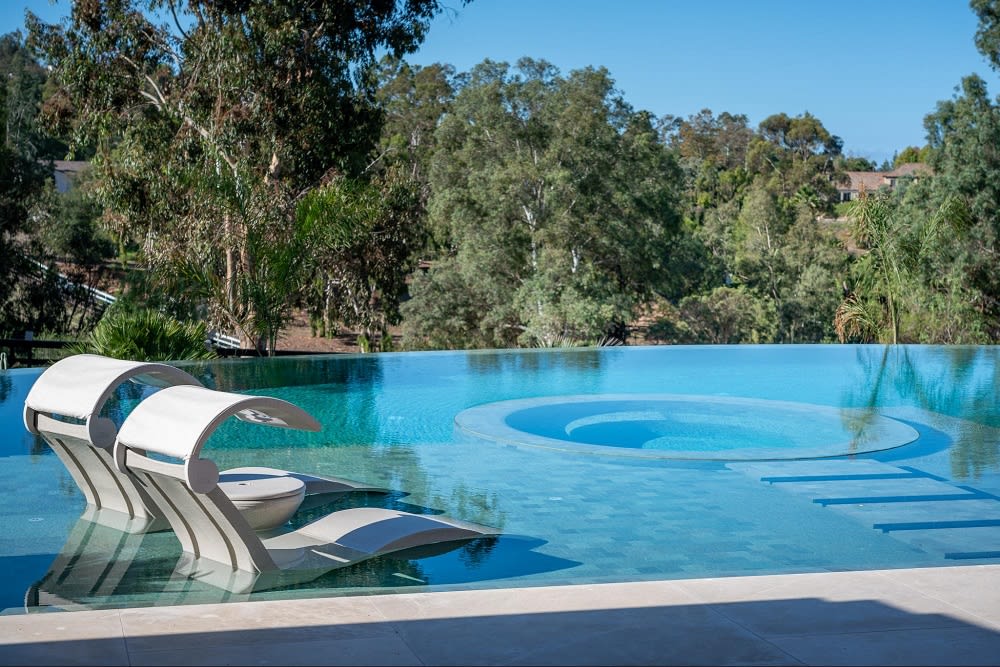 As we enter spring, the weather will likely continue to warm up and stay like that until the fall. We are getting into the perfect season to go swimming, and anyone looking into the Rancho Santa Fe houses for sale this summer will likely want a pool as well. There's just nothing like lounging around with a cool drink while you dip your feet in the water and enjoy the sunshine on a hot day. However, pools can have a negative impact on the environment. One method to revamp this area is to find ways to make your pool
sustainable
.
To reduce the impact your pool has on the environment, you can consider solar heating, which can raise the temperature of your pool by five to 15 degrees. And the good news is that a solar heating system can pay for itself over two to three years. Even better, it will likely last you 20 to 25 years.
You can also renovate your pool with the planet in mind by converting your pool to a salt system to sterilize the pool water and prevent algae from growing. You can also invest in energy-efficient pool pumps, which by moving water more efficiently, reduce the need for chemical treatments for cleaning.
Another way to cut down on chemical usage is to get pool covers. Pool covers make it so that you don't have to use as much water refilling your pool by reducing evaporation and keeping the water clear, reducing how many chemicals you have to use to clean it.
LED pool lights are also a good idea since they can
reduce your energy consumption
by 80% and last you much longer, so you won't need to replace them as often. Anyone with Rancho Santa Fe real estate or looking to buy a home in the area will appreciate this.
Invest in the right outdoor furnishings
When you're ready to enjoy that California sunshine, you'll need to consider the ways you can properly
furnish your backyard
. One of the ways you can do this is by setting up solar shades. These are roller shades designed by utilizing fabric that is manufactured to reduce infrared heat gain and glare. Shades not only increase comfort but also enhance security and privacy.
While spending time in the backyard of your home allows you to enjoy the sun, be careful of the impacts of its rays on your skin. The UV lights produced can speed up the aging process and increase the risk of developing skin cancer. Even something as seemingly innocuous as a tan is indicative of damage. Protect yourself and stay in the shade.
With this in mind, Rancho Santa Fe homes benefit greatly from residential awnings. They can be added to your patio or your pool deck, so you can swim without worrying about sunburn. A
retractable awning
can reduce the temperature of your patio by at least 15 degrees. They can also keep you dry this spring when it rains. You can get them in manual or motorized forms to suit your needs. Prospective buyers will also appreciate awnings and may put your home higher on their list than competing homes that don't have these upgrades.
Patio covers are another way to provide you with some much-needed protection as they can shield your skin from the heat. You can even get them customized in whatever style, color, or size you choose. You can get anything from free-standing patio covers to lattices to solid covers. This keeps your backyard appealing to you or anyone interested in your home and also enhances the enjoyment of your outdoor entertaining and relaxing environment while you continue to live in your home.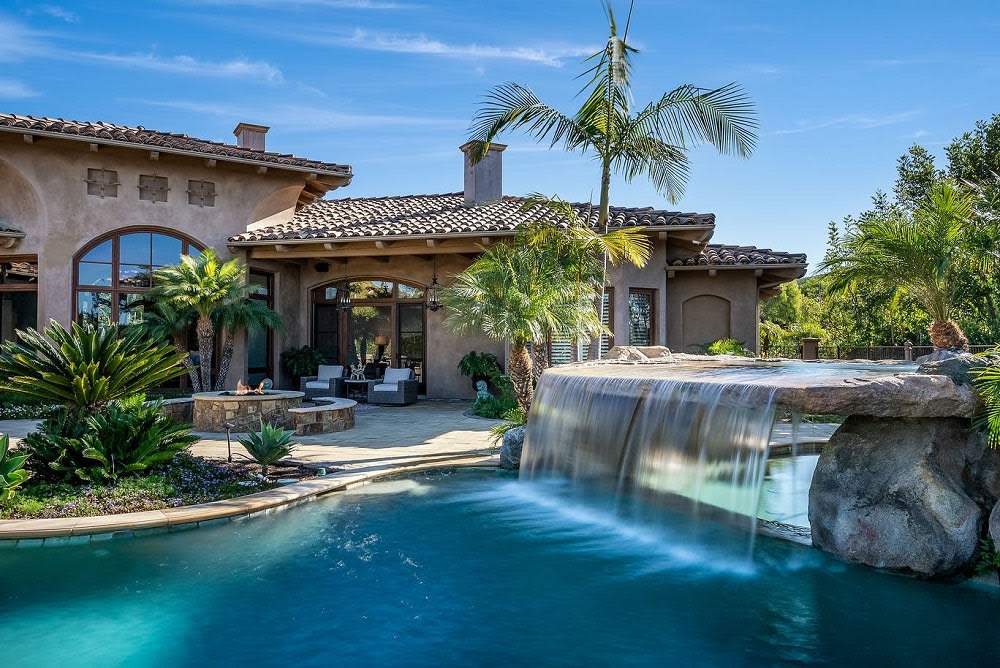 Buying and selling Rancho Santa Fe homes
Have you already done some of the above upgrades and are ready to get some of your investment back by selling your home? Or do you want to start looking at new homes in the area that have a larger, more luxurious backyard where you can spend the spring and summer? If so, working with an experienced agent is the best way to make the process go smoothly. A professional agent can give you advice on pricing your home appropriately and marketing it to potential buyers as well as help you find homes that have recently been listed (or haven't been listed to the public at all), so you can make a successful offer on your dream home. Ready to get started?
Contact Linda Sansone & Associates
for more information.