The market remains hot ahead of the spring home buying season, where I'm hopeful we will see more inventory hit the market.
Looking at the numbers from February (link to market reports for RSF, Del Mar, and Solana Beach below) the only hindrance in sales is a lack of homes to buy.
In Rancho Santa Fe, in February of 2021 there were 134 homes on the market and this February…just 47. With that, home sales and prices are still going up:
25 closed sales in February vs 16 in January
Median Sales Price in February is up 4% from January, from $4,400,000 to $4,595,000
If you are curious what your competition will be in buying (or selling) at a particular price point, take a look at our Lens on Luxury report which drills down to the supply and demand in specific areas. Example, if you are in the $3 -$4 million range in the Ranch, competition to buy will be fierce, with 4% of the inventory but 11% of the demand in this range. This also translates to a great time to sell!
Looking at some other fashionable investments - WATCHES, BAGS, ART, AND NOSTALGIC COLLECTABLES are skyrocketing (keep scrolling). I'm always a fan when fashion and investments collide, what a great reason to shop! Speaking of art, how amazing are these specially commissioned abstract panels by Kim MacConnel that are featured above. A stunning example of how art and home, investing and enjoying, go hand in hand.
Market Update - February 2022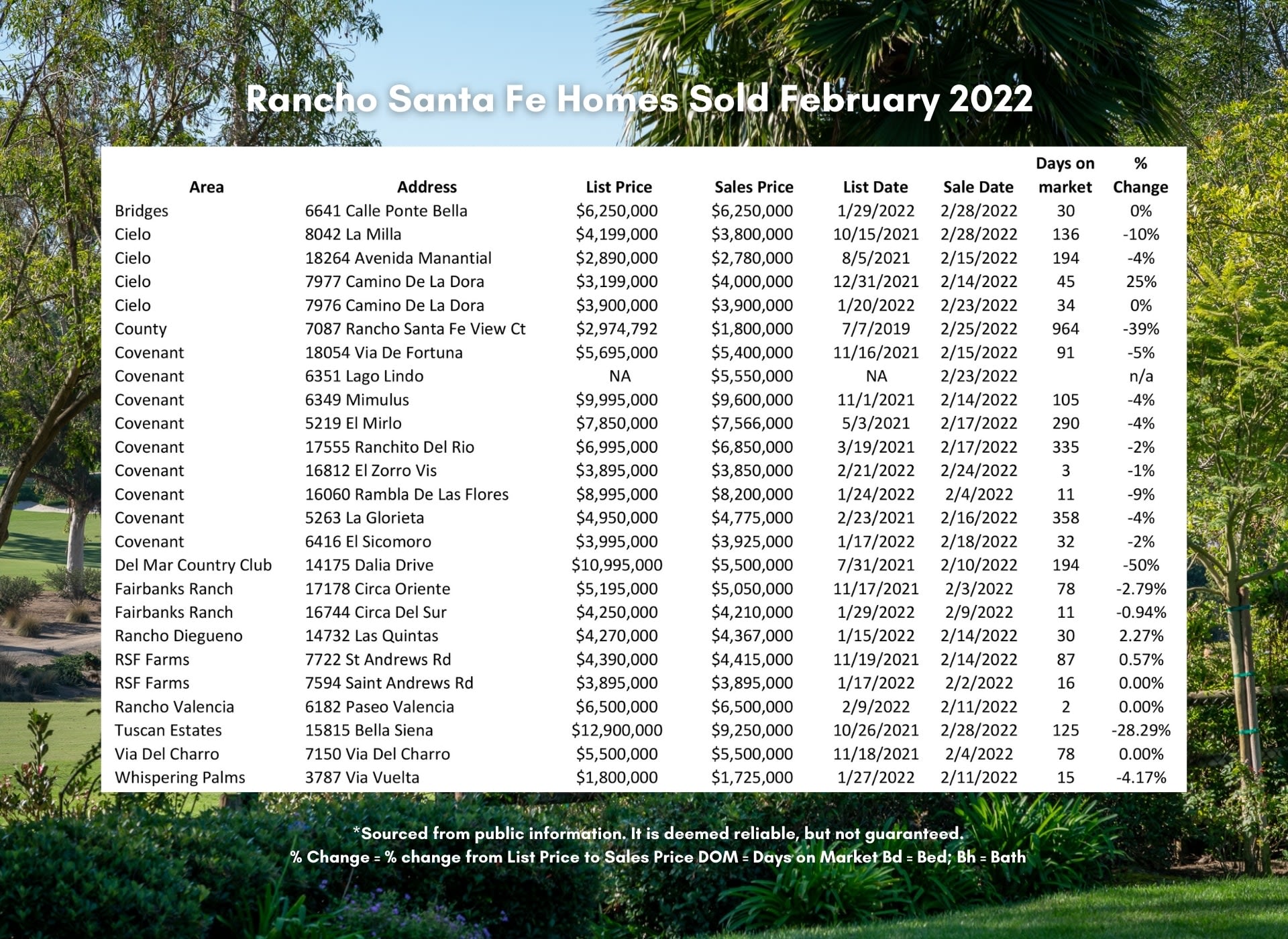 Fashionably Invested - HIGH-NET-WORHT INDIVIDUALS LOOK TO INVEST IN ALTERNATIVE ASSET CLASSES
IS INVESTING IN HERMES JUST AS LUCRATIVE AS INVESTING IN ART?
LONG TERM INVESTMENTS IN ROLEX OUTPERFORM GOLD & DOW