What the numbers say...
APRIL MARKET STATS
37 homes SOLD in Rancho Santa Fe in April (full list below). This is UP from 24 last month but down from 54 in April of 2021.
In 92067 the Median Sales Price is UP 40.5% from April 2021 going from $3,485,000 to $4,896,000
Inventory in 92067 is DOWN from April of 2021 but UP from last month, March 2022 (127 April 2021, 55 April 2022, 46 March 2022)
This combination of UP and DOWN numbers reflects what was reported in our most recent INSIDER INTEL. The market is showing signs of cooling with increased inventory and a slow in demand. Although that slow is hitting the lower end of the market, most affected by interest rate changes, more significantly than the higher end.
With the average 30 year fixed rate mortgage exceeding 5% in April (highest since 2011) the pool of eligible buyers in the market is being reduced. This will counteract some of the crazy competition and price negotiations we have been seeing and makes pricing your home right for the market important.
MARKET REPORTS - April 2022
Rancho Santa Fe Homes SOLD - April 2022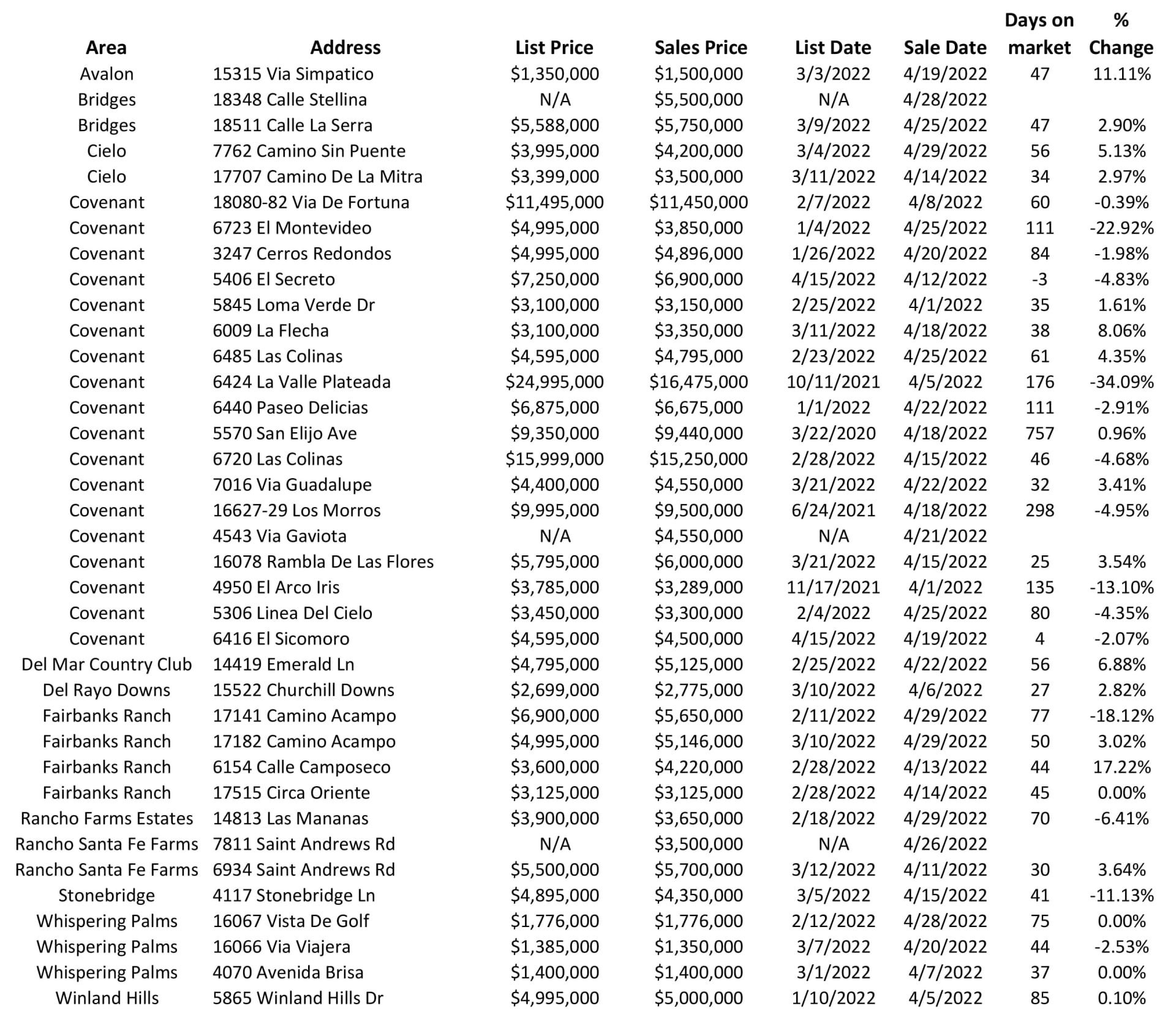 *Sourced from public information. It is deemed reliable, but not guaranteed. % Change = % change from List Price to Sales Price DOM = Days on Market
If you would like a breakdown of your specific neighborhood I'm happy to create a specialized report for you. Values are continuing to rise and it remains a great time to invest in real estate.