Are we taking steps in the right direction?
The numbers in Rancho Santa Fe for October:
17 homes sold in Rancho Santa Fe in Oct 2022 (see full list below)

Our 2022 Oct sales totals are more in line with those from 2019 – 20 homes sold and 2018 - 25 homes sold

The median home price is still increasing –

up 21% at $4,700,000*
Positive inflation news sent Wall Street surging this week and mortgage rates fell sharply on the same reports. Steps in the right direction, but we are still on a ride that can go two steps forward and one step back.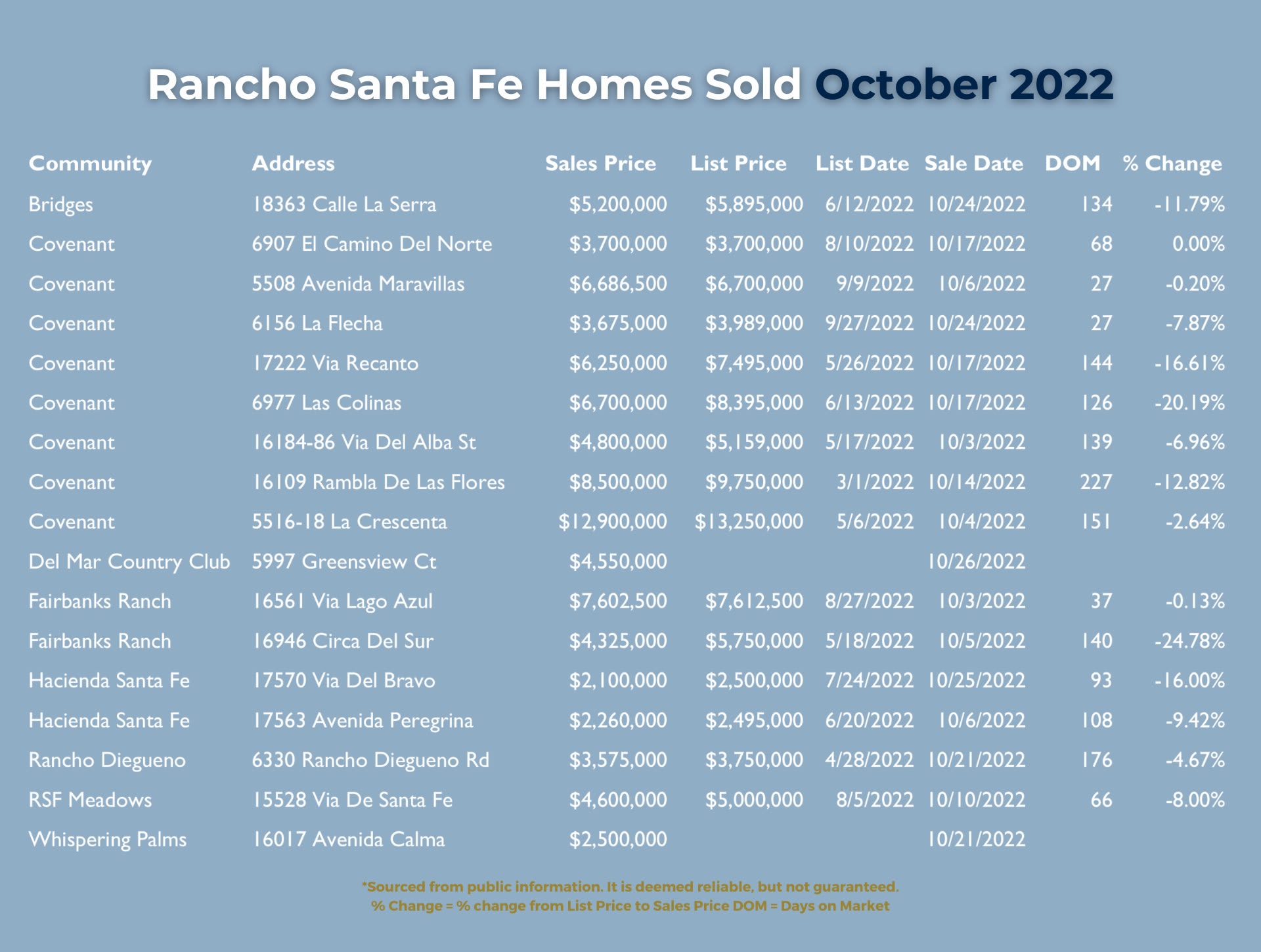 October 2022 Market Stats (click for the report)