Southern California is a great place to call home with comfortable year-round temperatures, breathtaking views, and incredible real estate. One area that's attracting a lot of interested buyers is
Fairbanks Ranch
. Fairbanks Ranch is tucked between Rancho Santa Fe and Del Mar, just 30 minutes from downtown San Diego. Its location sets it apart from bustling coastline towns while providing residents easy access to all their desired amenities. It's also a great place to raise a family.
If you've been looking for a new home for your family, here are five reasons you might want to consider moving to Fairbanks Ranch.
1. Friendly, Welcoming Top-Rated Schools
Fairbanks Ranch residents have access to some of the best schools in California. Highly-rated schools in the area are sought after by families who want to make education a top priority in their households. With a good mix of excellent public and private schools, many local educational institutions offer specialized study on your child's unique interests, such as science, math, drama, or the visual arts.

Some of the most distinguished schools in the area include:
Torrey Pines High School, one of the top ten high schools in California.

La Jolla Country Day School, an independent school that offers 25 honors courses and 29 advanced placement courses.
Many schools in the area stress character development as strongly as they emphasize academics, creating a close-knit, welcoming community within the student body. Many schools here have above-average test scores and send numerous students to Ivy League universities. If you have a high-performing student or want to encourage the pursuit of higher education within your family, the schools in the area can be great partners to help you and your children achieve those goals.
2. Resort-Style Weather All Year Long
San Diego is famous for its mild, year-round weather, and nearby Fairbanks Ranch is no exception. It offers some of the loveliest weather in the country. Temperatures here waver between 80°F and 88°F most of the year, so it's comfortable most days, even if you forget your jacket. Winters can be cooler and cloudy, with temperatures dropping to 66°F in December. Still, you'll enjoy around 150 days of sunshine each year. Plus, it rarely snows, so you can say goodbye to shoveling your sidewalks and scraping your windows before that early morning commute.
These temperatures make it easy for families to enjoy an outdoor lifestyle all year. That's why you'll find many Fairbanks Ranch homes with resort-style pools, gorgeously landscapes outdoor dining spaces, and fully-equipped outdoor kitchens. Homes here are designed to make the most of the temperatures, giving families more room to spread out and enjoy their time together.
It's also great weather for enjoying an outdoor lifestyle beyond your property borders. Some of the best beaches in the country are a short drive away from Fairbanks Ranch, with Del Mar beach just about 15 minutes away by car. You also have easy access to
Torrey Pines State Reserve
for coastline hiking trails and Encinitas' plethora of outdoor dining. These are great opportunities to get your family out and about, making memories with each other in the warm California sunshine.
3. Family-Friendly Activities on Your Doorstep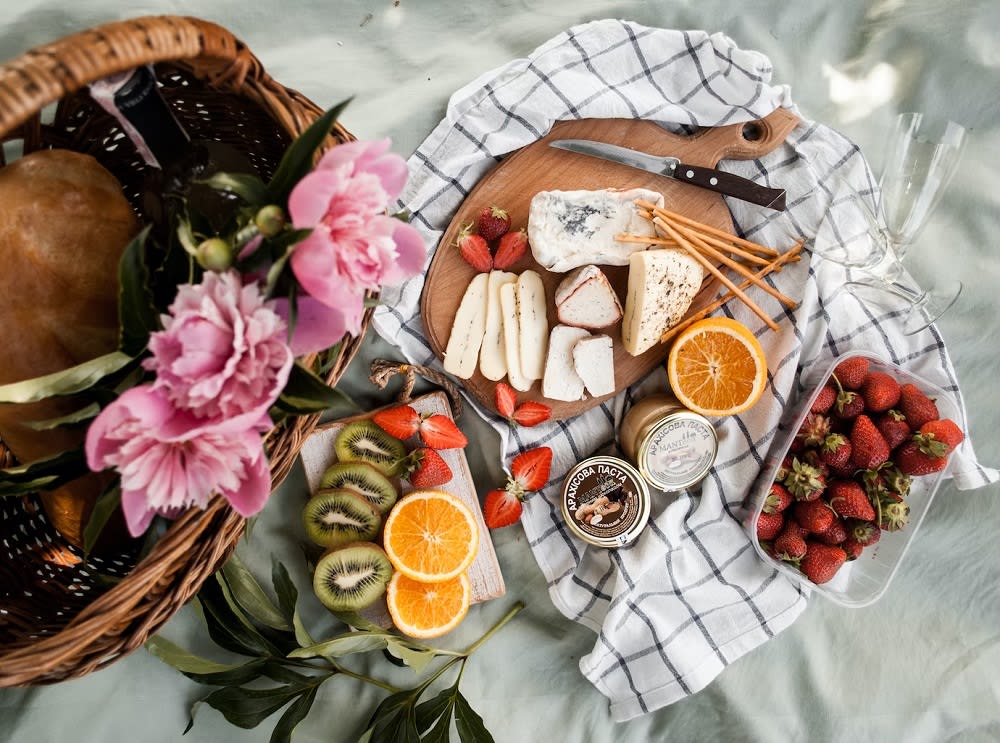 There are so many great activities to do as a family in Fairbanks Ranch. Start your family outings at the Fairbanks Ranch Clubhouse, a centerpiece of social life within the community. You can have a BBQ or picnic at the Clubhouse or make it a base to start your exploration of the 75 acres of park-like grounds that make up the community. The Clubhouse also hosts numerous
family-friendly activities and events
throughout the year, including the Summer BBQ & Car Show, the Spring Fling carnival, and the Halloween Bash. One can't-miss event is Winter Wonderland, when real snow comes to Fairbanks Ranch! Children can sled down the hill and sip hot cocoa to warm up. These events are terrific and excellent for meeting other Fairbanks Ranch families.
If there isn't an event at the Clubhouse, you can head to the nearby Fairbanks Country Club. The club holds several social events for families throughout the year, including a Friday night kid's club, Sunday movie nights, and summer camps. They also offer junior tennis and golf programs, which are great for keeping kids active.
Fairbanks Ranch's great location means you are just minutes away from many other activities in the area. Go for a hike on Annie's Canyon Trail, which winds through an ecological reserve to produce some out-of-this-world scenery. The hike is only slightly over two miles long over relatively flat and easy terrain. You can complete it in about an hour, making it a terrific walk for families looking to stretch their legs on the weekend.
Living here also puts you close to
Del Mar Fairgrounds
, home of the San Diego State Fair. Along with the state fair, the fairgrounds hosts horse racing, coastal cleanups, pumpkin picking, antique shows, concerts, and festivals throughout the year. There is almost always something happening here on the weekend, making it a popular destination for families throughout the year.
4. Homes Built Around Your Family's Needs
Your family deserves the best, and Fairbanks Ranch has it. This luxurious upscale development offers the security of a gated community and homes built around your household's needs. The Fairbanks Ranch property market in the area is quite competitive, as many buyers are eager to offer on anything that comes up for sale.

Homes here are designed with the needs of today's families in mind. Not only will you find ample living space inside and out (most homes in Fairbanks Ranch offer a generous 6,000 square feet of living space, though larger estates may offer triple that amount), but you'll also find separate areas that cater to your family's specific interests. Bonus rooms designed for crafting and hobbies give you space to create. Tennis courts and putting greens are perfect for practicing at home. Media rooms and bedrooms wired for gaming offer the best home entertainment available.

These properties also include plenty of space where you can come together as a family to celebrate the holidays or milestone accomplishments. Kitchens offer oversized islands, perfect for a chat or learning to bake together. Outdoor fireplaces give you a cozy spot to curl up together and fend up the cool California winter nights. Or you could host a family movie night in your private cinema room.

These are homes meant to be admired and enjoyed. They are lovely places to call home and build memories together as a family.
5. A Strong Sense of Community
One of the most attractive things about Fairbanks Ranch is the strong sense of community it has. Created from two exclusive gated developments, this is a place where the secluded resort-style living meets quintessential neighborhood values. It's a warm, welcoming community that greets new neighbors with open arms. People here are looking to raise a family, enjoy their retirement years, or get away from the stresses in the rest of the world.
You'll experience this sense of community first-hand when you attend any of the neighborhood events. These well-attended events are beloved by the community and attended by residents of all ages. You'll also find many clubs and community groups focused on exploring the arts, bettering the community, or discovering lost interests. Before you know it, you'll be waving hello to neighbors and friends you spot in
Del Rayo Village Shopping Center
or nearby The Farms Golf Club.
Let a Rancho Santa Fe Realtor Help You Find Your Dream Home
When looking for a new home for your family, the perfect place is about more than a house. It's about the neighborhood, community, and lifestylethat come with it. Fairbanks Ranch is the complete package for families looking to move to Southern California. With great weather, top-rated schools, and plenty of family-friendly activities, this is a place the whole family can fall in love with.
When you start looking at homes in the area, make sure you have an experienced real estate agent on your side who specializes in luxury properties.
Linda Sansone
has more than 24 years of experience selling
homes in the Fairbanks Ranch
, Del Mar, and Rancho Santa Fe area. She and her team can help you find the home of your dreams within the coastal San Diego region. Let's connect today to discuss what you are looking for and how we can help you find it.
*Header photo courtesy of 6063 Avenida Alteras, Fairbanks Ranch, Rancho Santa Fe - Sold, Represented Seller