While January has been off to a busy and wet ☔ start, the end of 2022 was relatively quiet (with one notable exception*). Let's take a look at December 2022 numbers and then look a forward to what the industry is saying about 2023.
DECEMBER HOME SALES IN RANCHO SANTA FE
There were 14 homes sold in RSF in Dec 2022 (full list below) compared to 21 homes sold in Dec 2021.
*Of those 14 sales, my closing at 17285 Avenida De Acacias (Rep Sellers) was the highest priced sale of the month.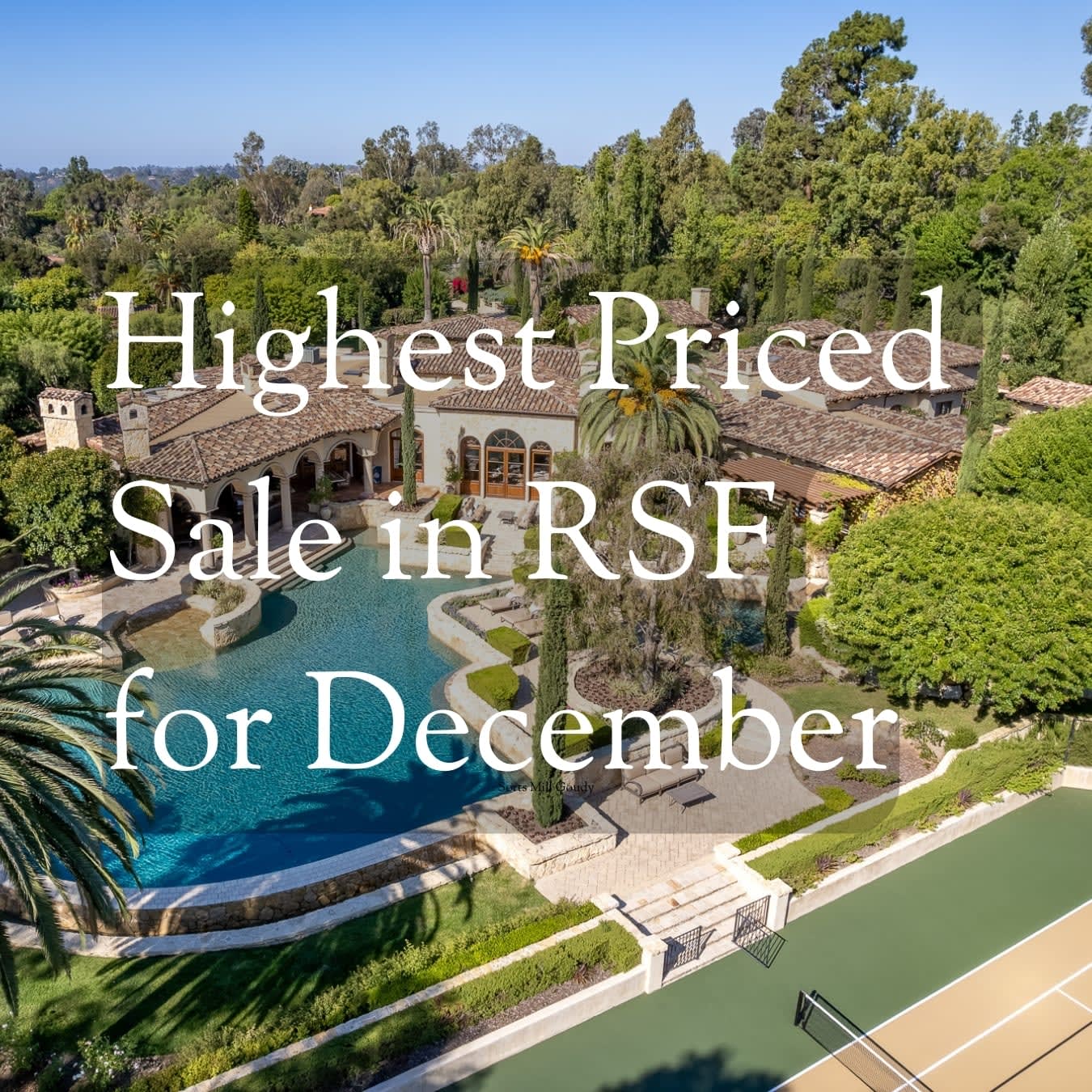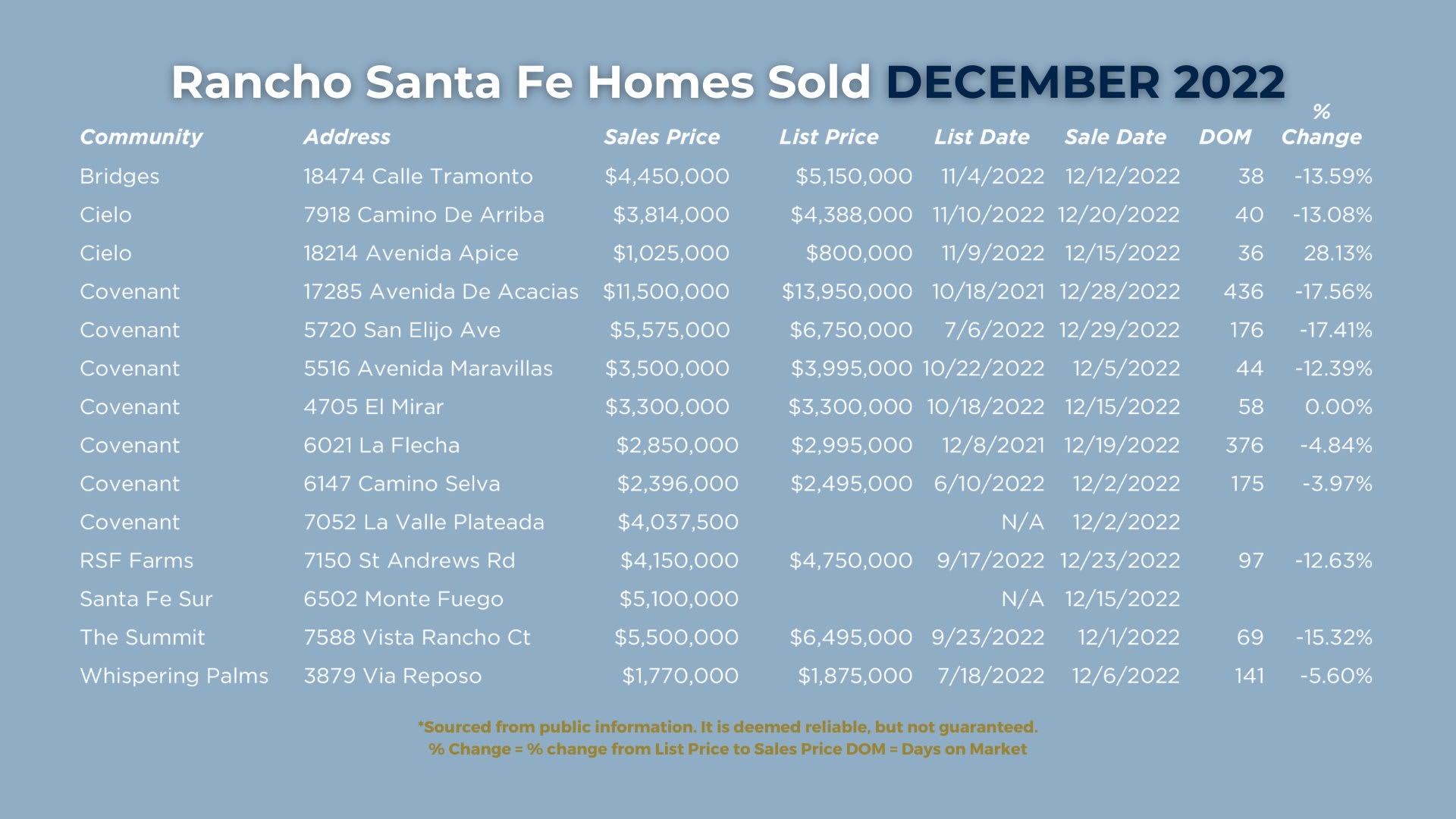 Here are links to HomeDex Market Reports for 92067, 92091, 92075, and 92014. Some noteable stats:
So far in January I have a new escrow, a new listing coming this week, and more activity in the works. It seems that some of the pent up demand from those waiting on the sidelines in November/December, along with a mostly positive CPI report, could bring some life back to the market before we even hit the busy spring buying season.
INDUSTRY TAKES